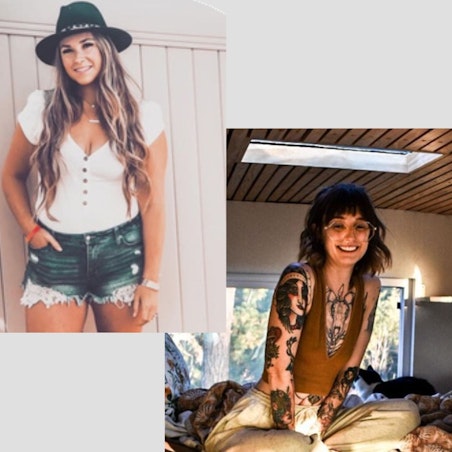 Brittnee Proha & Chelsea Hill
Life on the Road: Behind the Scenes of Full-Time Travel with Brittnee Proha & Chelsea Hill

by
SheSpeaksTeam
Jun 29, 2022
Have you ever wondered what it was like to travel full-time on the road? Whether it is an RV, camper, or van, there's something intriguing about this way of life. But what is it really like day to day? What should you know if you are considering hitting the road - whether full-time or just on a vacation?

In this episode, you'll hear from two women who are exploring the open road. We discuss what led them to travel full-time and what the daily ups and downs are like.

Brittnee Proha is a travel influencer who shares her journey of full-time RV traveling with a family of seven. Our first guest, Brittnee, talks to us about the beauties and challenges of life on the road. Our second guest, Chelsea, is one-half of the Instagram duo, Wild in the Hills. She shares her journey of traveling and living on the road in a renovated van with her husband and their cats.

You can find Brittnee at: https://www.instagram.com/ourlifewebuild/ and Chelsea at https://www.instagram.com/wildinthehills/.

In this episode:
10:00 - Finding community on the road
24:53- The importance of perspective
29:08 - Living for experiences
40:34- Don't be afraid to try
This episode is sponsored by Mobil1. Learn more at 26:56. #ad #mobil1roadtrip #mobil1roadtripkit

Get your road trip kit by visiting: https://bit.ly/3AfxK5d

Enter our Mobil 1 Summer Road Trip Giveaway HERE.

You can find our full episodes wherever you listen to your favorite podcasts:
Apple | Spotify | Google Podcasts | Stitcher