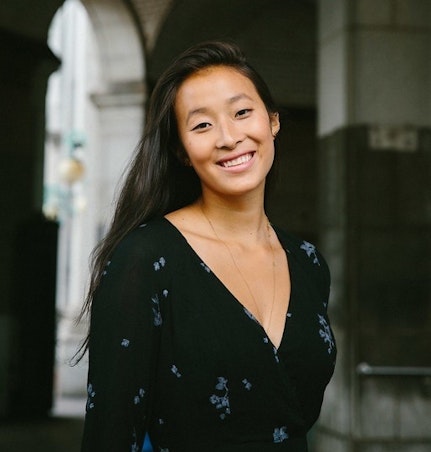 Nadya Okamoto
Nadya Okamoto: Ending Period Poverty

by
SheSpeaksTeam
Mar 08, 2023
Period poverty is not being able to afford access to period products. I think that the best way to understand it is to recognize that period poverty is simply an aspect of poverty. Menstrual products are necessities, so when someone is put in a position of struggling to afford basic necessities, whether that be shelter or food or water or things for their livelihood, menstrual products fall into that bucket.
As women, some of us cannot imagine a time where we haven't had our periods. For those of us who deal with the bloody details of our menstrual cycles and everything that comes with them, our culture has trained us to find our own way to literally go with the flow. In this episode, Aliza speaks with the Founder of PERIOD and August, Nadya Okamoto, on what it's going to take to end the stigma around periods, what period poverty is and how we can recognize it, and how she's
revolutionizing the way we talk about and deal with our periods.


Episode Highlights
5:15 - Why Nadya got started in mission-based work
6:22 - What period poverty is + the Tampon Tax
13:08 - How Nadya deals with comments about her content
What we talk about in this episode:
Period poverty and its relation to the tampon tax

How people are responding to her content about periods and period products

Doing work that you know is needed every day

What she learned from the controversy at PERIOD

More About Nadya
Nadya Okamoto is the co-Founder of August, a lifestyle period brand working to reimagine periods to be powerful. She is also the author of the book PERIOD POWER: a Manifesto for the Menstrual Movement, and founder and former Executive Director of the nonprofit organization, PERIOD. Outside of her work in the menstrual health space, Okamoto is also a mental health advocate and known as a Gen-Z marketing expert. She is a Harvard Graduate, class of 2021. [Source]
You can find our full episodes wherever you listen to your favorite podcasts:
Apple | Spotify | Google Podcasts | Stitcher