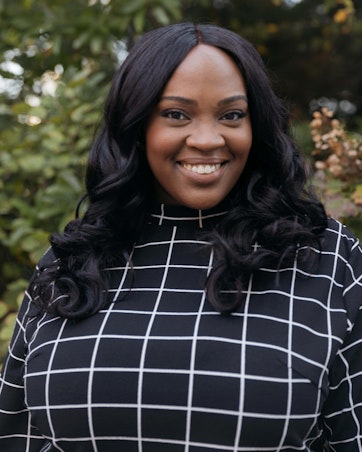 Kirstyn Nimmo
Shifting Culture Toward Equality with the Founder of Good Worx Kirstyn Nimmo

by
SheSpeaksTeam
Feb 08, 2023
When you talk about being behind the curtain, they [Gen Z] feel the threat and they know what it means to make statements publicly… so I feel like they are seeing through a lot of what was very comfortable for previous generations and they're calling BS on it and demanding action.
We use words and phrases like "social impact", "being an ally", and "diversity & inclusion" so often that it often feels as if these ideas fall flat. Today, Aliza is sitting down with Kirstyn Nimmo, Founder of
Good Worx
, to talk about social impact from a brand strategist's point of view, changing the conversation around influencer marketing for big brands, and what Gen Z is getting right.

Episode Highlights
2:28 - All about Good Worx
11:38 - What Gen Z is getting right
22:43 - Defining anti-racism, allyship and equality
24:53 - How we get to true change

What we talk about in this episode:
What social impact is: Purpose, Authenticity, Priortizing

How generations view social impact in our modern day society

Good Worx's Yahoo Allyship Pledge - educate and support influencers with various platforms

How inclusion lives across every conversation

Difference between

anti-racism

and

allyship

More about Kirstyn
Kirstyn Nimmo is the Founder and Managing Director of GOOD WORX Social Innovation Consultancy, a company that equips companies and communities to generate equity, act with accountability, and shift culture toward equality.Kirstyn has been a Social Impact Strategist for over 12 years creating campaigns for global organizations by forging partnerships that support social progress and business objectives. (Source: Kirstyn Nimmo LinkedIn)
You can find our full episodes wherever you listen to your favorite podcasts:
Apple | Spotify | Google Podcasts | Stitcher