Your Holiday Shopping Survey Results Are In!

By
SheSpeaksTeam
Dec 13, 2022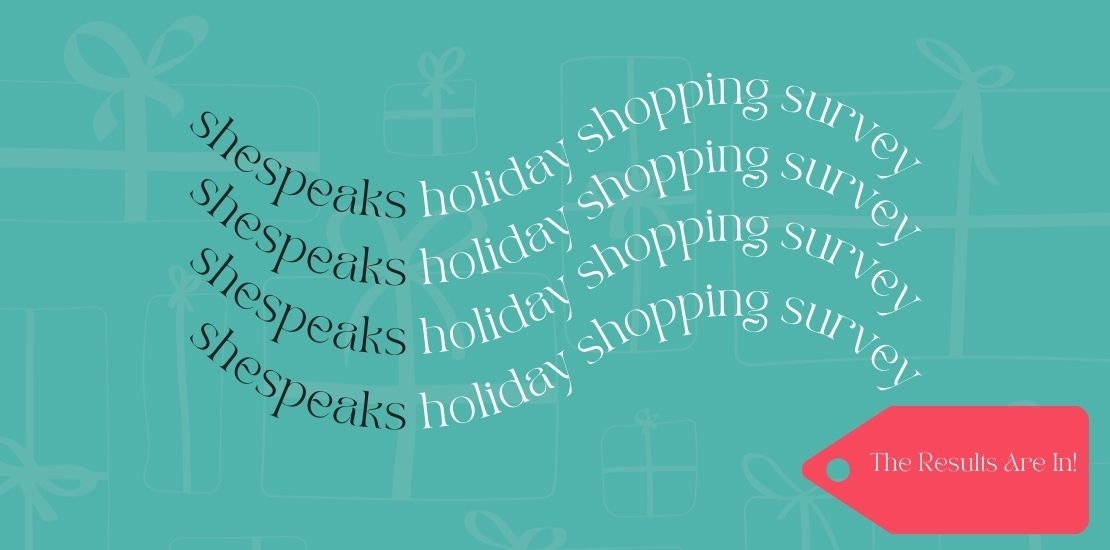 It's that time again!

For the 10th year in a row we asked you, our SheSpeaks community, to tell us about how you are feeling heading in to the holiday season and how you are planning to shop for the holidays. Over 1,500 of you weighed in and told us what you thought!

You told us where and how you would shop for the holidays, how you feel about the econimy in the US as well as your personal finances and how you are feeling overall.

Below are three key things that we heard from you. You can also check out the graphic below for more of the survey results.

Do these top insights from other SheSpeaks members resonate with you? Let us know in the comments below.

What you told us:
1. Women are more concerned about the economy as well as their personal/family finances
this holiday season vs. 2021.
38% of women say that they are "concerned" about their personal finances. A 36% increase vs. 2021
64% of women believe that the US economy is declining. A 19% increase over 2021.
2. Women are feeling the exact same top 4 emotions this holiday season as they did last year.
#1 Overwhelmed
#2 Grateful
#3 Hopeful
#4 Uncertain
3. Women are planning to be back in store vs. buying all online
(there was a 18% drop in people saying they will purchase all online) AND women plan to head back to stores for Black Friday.
Women Will be Shopping Later This Year: 48% will shop before Thanksgiving in 2022 vs. 56% in 2021
Black Friday Shopping is Back: 50% of women say that they plan to shop on Black Friday and increase of 17% year over year.