5 Ways to Make Your Home Cozy for Fall and Winter

By
SheSpeaksTeam
Oct 25, 2023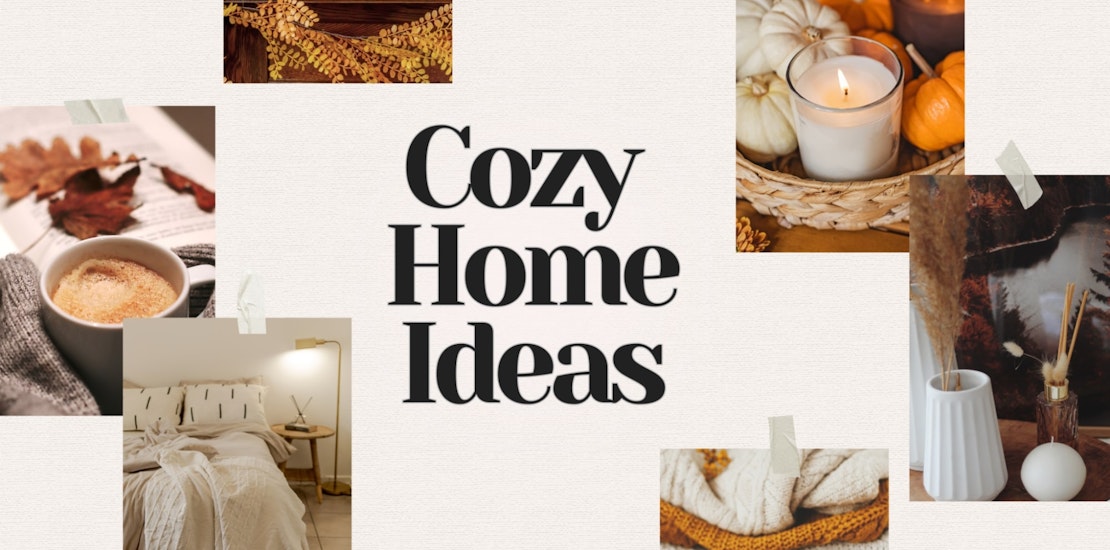 The 'ber months are here, meaning it's officially cozy season. Decorating your home can help you romanticize the colder months and enhance your everyday life, and we have all the tricks and products you need to transform your space.
Keep reading for five ways you can cozy-ify your home for fall and winter.

1. Start With a Deep Clean
The first step in creating a cozy home is creating a clean foundation. Dust every nook and cranny, from high shelves to baseboards, and vacuum or mop all floors. Open the windows to let in fresh air, allowing your space to breathe. Wipe down furniture, fluff cushions and wash blankets. Deep cleaning your home creates a welcoming, inviting atmosphere that will make your cozy decor shine.
We love the seasonal scents of the Mrs. Meyers fall cleaning collection!

2. Create Ambient Lighting
Ambient lighting is one of the easiest, most affordable ways to enhance the mood of your space. Soft, warm lighting from lamps and candles can create a sense of calm, and string lights or fairy lights can add a touch of magic. Adding dimmers to your lights can also help you create a relaxed, inviting ambiance.
These color-changing string lights from Amazon are an easy way to add some ambient lighting to your space.

3. Add Seasonal Decor
Enhance your home's seasonal theme with decor, both new and old. Consider adding decorative pumpkins, gourds and fall foliage in the autumn, and switch to pinecones, evergreen wreaths and candles for a winter ambiance. These small touches can bring the beauty of the season indoors and create a comforting atmosphere.

4. Layer Your Textiles
Layering textiles is the trick to making your space feel warm and cozy. Drape plush throws over sofas and chairs, layer rugs for added warmth and switch to flannel or fleece bedding for a luxurious touch. These soft textures and extra layers will invite you to snuggle up and stay warm on chilly nights.
Get cold easily? Consider a heated blanket to keep you warm all season long. We love this affordable electric blanket option from Amazon!

5. Infuse Cozy Aromas
Scent has a powerful influence on the atmosphere of your home. Choose fragrances that evoke the warmth and comfort of fall and winter, such as cinnamon, vanilla, pine or cedar. Use scented candles, essential oil diffusers or potpourri to fill your home with cozy aromas.
We love this flame air diffuser from Amazon because it gives the vibes of a fireplace without the fire!

How are you making your home feel cozy this season? Let us know in the comments!