5 Pop Culture-Inspired Halloween Costumes for 2023 + Giveaway

By
SheSpeaksTeam
Oct 15, 2023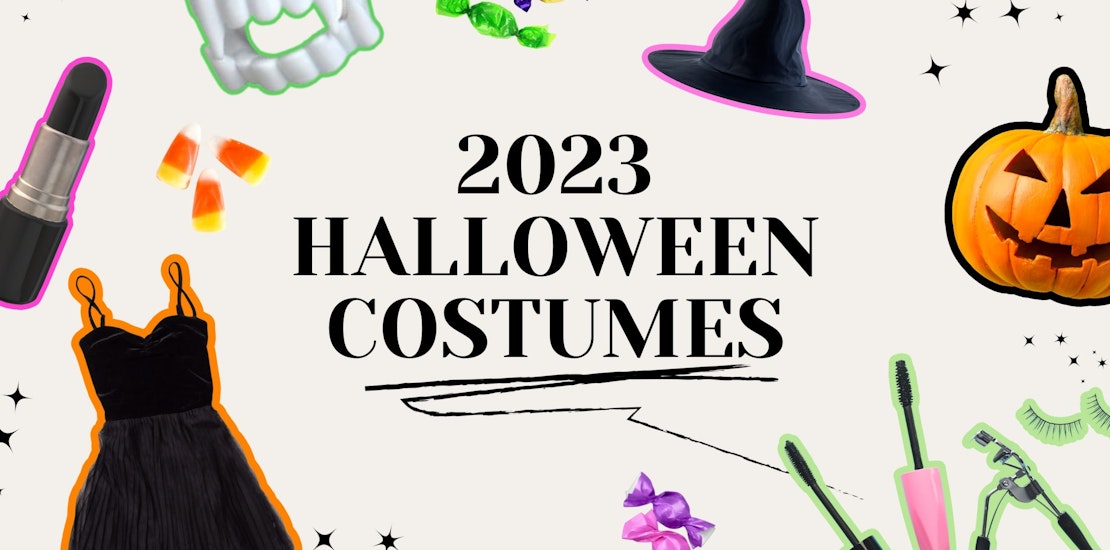 Halloween is just around the corner, and if you're still scratching your head for the perfect costume, fear not — we've got you covered! This year, we're taking costume inspiration from movies, music, memes and other big moments from 2023.
Keep reading to discover five fun costume ideas, complete with product recommendations to help you build your perfect costume.
Read on to see how you can enter to WIN a $50 Amazon Gift Card to put towards your favorite idea.

1. Cowgirl Barbie
With the blockbuster "Barbie: The Movie" topping the charts in 2023, we're expecting to see variations of Cowgirl Barbie, Roller Skating Barbie, Weird Barbie and other Barbies this Halloween. You can build a DIY Cowgirl Barbie costume out of a few simple pieces: a pink bandana, western boots, a white cowgirl hat and whichever hot pink pants and tank top you like best!


Image: Warner Bros.
2. Wednesday Addams
Wednesday Addams is a classic Halloween costume choice, but this year, you can take inspiration from the popular Netflix series that came out post-Halloween 2022. Recreate Jenna Ortega's iconic "Wednesday dance" scene with moody makeup, a black tulle dress, a black belt, long black socks and black shoes. We love these stylish black chunky loafers from Amazon!


Image: Netflix

3. Grimace
Grimace took TikTok by storm earlier this year when McDonald's released a purple shake for his birthday. A Grimace Halloween costume is a versatile choice — you can dress it up or down. For cozy comfort, opt for a fuzzy purple sweatshirt. Want a fancier Halloween costume? Wear a poofy purple dress and purple heels.


Image: McDonalds

4. The Eras Tour
The Eras Tour kicked off in March 2023, and it has remained tremendously popular since then. If you're a Swiftie, this is the perfect costume for you. You can choose the tour moment that resonates most with you. We love Taylor's "The Man" outfit; you can build it with a silver sparkly blazer and silver knee-high boots.


Image: M.Dunn/Shutterstock

5. "Vampire" Olivia Rodrigo
Olivia Rodrigo released her single "Vampire" earlier this year ahead of her new "GUTS" album. The spooky-themed song is the perfect Halloween costume inspo. Gather lavender bandages and vampire fangs, and accent your makeup with winged eyeliner and dark lipstick. Channel spooky vibes with a black lacy top, or wear a flowy white dress to mimic the music video.


Image: Olivia Rodrigo
What are you wearing for Halloween this year? Let us know in the comments!
Halloween Costume Giveaway
Thanks to all who entered! Congrats to our winner SheSpeaks member btjfarnham.