Podcast Episode: Do you know about this common sleep disorder?

By
SheSpeaksTeam
Aug 08, 2023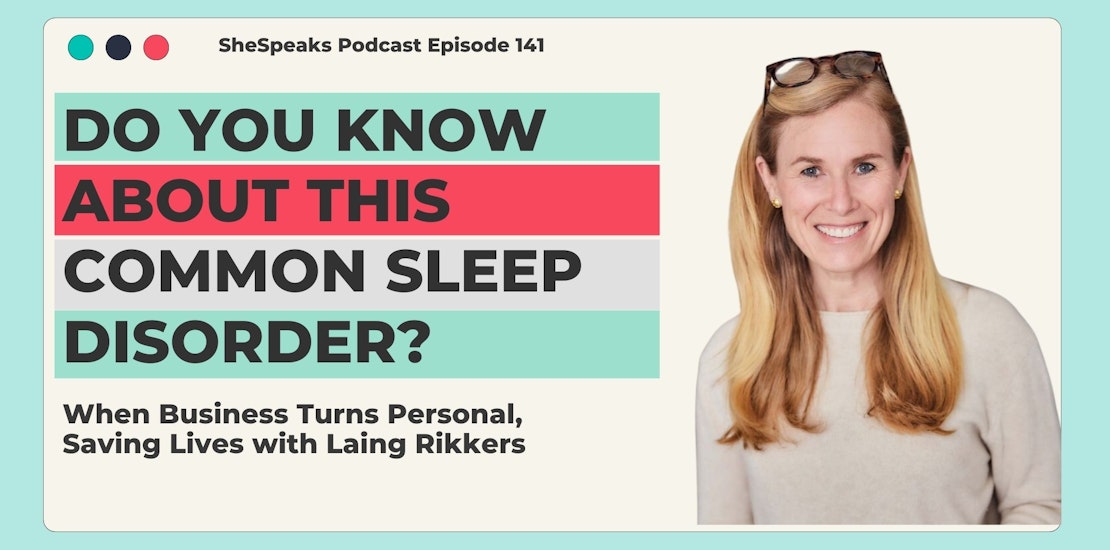 Did you know that an estimated 1 Billion people globally suffer from obstructive sleep apnea (OSA)? That is 1 in 5 adults.

Our recent podcast guest, Laing Rikkers, shares the details of these statistics and the fact that many Americans (of all ages) don't even know that they have this common sleep disorder. While the statistics are alarming, the good news is that there are treatments available, and Laing is on a mission to advocate for people to be informed of the symptoms and get checked out.

Laing shares with us that the signs and symptoms of OSA can include:

⚫ Snoring
⚫ Daytime drowsiness
⚫ Waking up with a dry mouth
⚫ Waking up gasping for air
⚫ Depression and moodiness

Laing Rikkers is the founder of ProSomnus and author of Morning Leaves, and she is on a mission to educate people on the warning signs of Obstructive Sleep Apnea (OSA), especially after losing her sister to the disorder's complications at the age of 46. Laing and her company have developed a life-changing device for sleep apnea patients.

Episode Highlights:

Links and Resources
To learn more about the Prosomnus Device: https://prosomnus.com/
To read Morning Leaves: https://www.laingrikkers.com/

Listen to the full episode here:
The information in this episode and article is educational only and is not intended to serve as medical advice. f you think you exhibit these symptoms, you should always check with your physician to learn more about your own individual risks.