Easy Bento Box Lunch Ideas

By
SheSpeaksTeam
Sep 08, 2022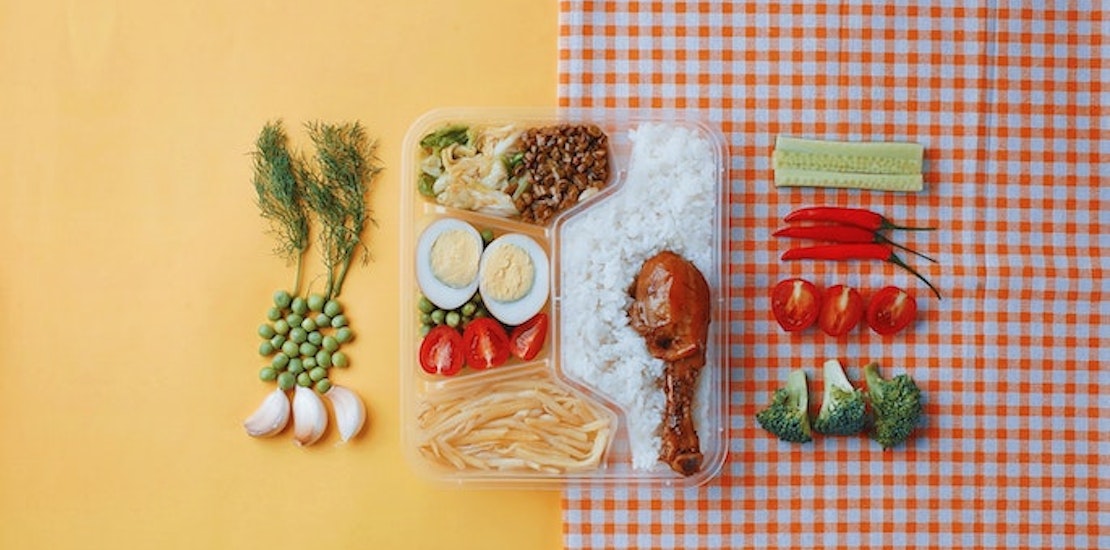 UnSplash/Qi Bin Llzny
Looking for a fun and easy way to make school lunches? A bento box is the perfect lunch box for both picky and adventurous eaters. The separate small compartments allow you to pack a variety of foods to appease a kid who just wants to snack on their favorite things or the kid who wants to try lots of new foods on the daily. Here are a few snack ideas to pack the perfect bento-style lunch.

Which box is best?

SheSpeaks members share a review of a favorite bento box from Packit Mod Lunch Bento Container (which also happened to make the Spruce Eats 2022 top 8 best bento box for kids list). This box allows you to customize the storage compartments by sliding and snapping dividers into different sections. It's also leak proof so that foods don't mix together or spill out. SheSpeaks member PinkPrincess717 loves this container for lunches and says, "I love the Packit Mod Lunch Bento container! The 3 removable leak resistant dividers make it easy to separate and portion out food! I use it for snacks as well! It's easy to clean! This is great because I can put it in the freezer or microwave! The lid snaps on tight and does not leak!"

Fun snack ideas for your bento box lunch:


MorningStar Farms Veggie Meatballs
What kid doesn't love a meatball? And you can feel good about these plant-based snacks because each serving packs in lots of protein and fiber, plus those little meatballs will make for a hearty lunch section of any bento box. SheSpeaks member rkosully is a fan of these meatballs and says, "These are made from plant protein. For 5 meatballs they are 150 calories, 15 grams protein, 7 grams fiber. They're delicious and kid-friendly. They are vegan, but they do contain wheat gluten. They're great as a snack, alone, or for dinner, with spaghetti!"


So Natural Freeze Dried Fruits

Freeze dried fruits are a wonderful way to enjoy peak season treats even in winter. They may not be juicy, but these crunchy fruit snacks are still sweet, delicious and rich in vitamins without these added sugar you find in other sweets. SheSpeaks member rgoobs loves these freeze dried fruits and says, "Delicious, Whole Foods/Natural/Organic grab and go snack good for all ages. Freeze dried fruit that is ONLY fruit - no sugar or additives! Found at Dollar Store for only a $1.00. Flavors include apple, mixed fruit, banana. Gluten Free, Vegan Friendly - how awesome is that!"





Sabra Roasted Red Pepper Hummus
Great to dip with carrots, pita bread, apples, celery and more - hummus is a fun and delicious addition to any bento style lunch. It will satisfy that savory craving and adds that extra protein to any lunch or snack. SheSpeaks member FireRunner2379 is a big fan of this particular Sabra flavor and loves to dip a variety of snacks. She says, "Sabra makes a great hummus and has a wide range of flavors. The Roasted Red Pepper has a great taste and texture. I like it as a dip for pretzels, pita chips/bread and vegetables."

Lu Pim's Milk Chocolate Biscuit Cookie

Every lunch needs a little dessert, right? These chocolate biscuit cookies are just the thing to satisfy that sweet tooth and they look cute too. Each biscuit still carries the classic design embossed on a top chocolate layer of "The Little School Boy". SheSpeaks member laurenlily has been noshing on these since she was a child. She says, "These cookies are absolutely amazing and decadent! You get the richness from the chocolate combined with the salty sweetness of the biscuit...it is an amazing combination. I have loved these cookies since I was child."



Do you pack lunches every day?

Share your favorite snacks for packed lunches with us here!