SheSpeaks January Community Survey

By
SheSpeaksTeam
Feb 07, 2022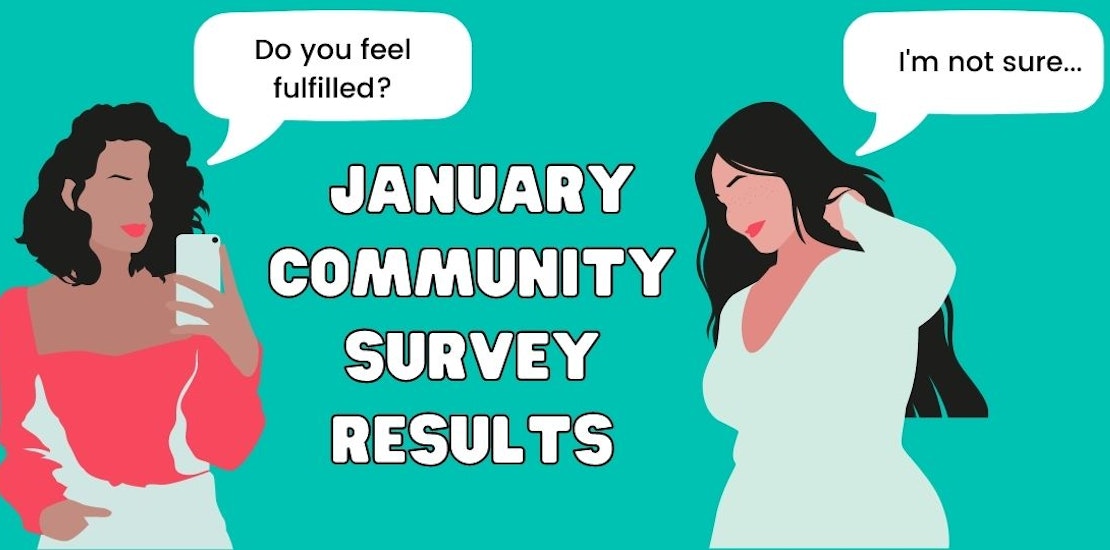 We asked SheSpeaks members how they were feeling going into 2022!

Over 1,000 women from the SheSpeaks community weighed in on 2022 goals, female mentorship, social media, and work-life balance, among other topics.


1. 2022 is the year that we say yes to things that fulfill us and no to everything else.
Based on the survey data, only 55 percent of women currently feel fulfilled in their life. A whopping 93 percent of women want to improve some things in their life. And if you feel like you're lacking motivation, you're not alone. 70 percent of women wish they had more motivation.
2. Is your life how you dreamed it five years ago?
We asked women if their life is what they pictured it would be five years ago, and 44 percent said "no," 38 percent said "somewhat," and 18 percent "yes."
3. This year we are going to celebrate our accomplishments.
Only 56 percent of women said they felt they had something to be proud of last year. To the 44 percent who weren't sure or felt like they had nothing to be proud of, we hope you crush your goals in 2022!
Below you can click through all the January survey responses! We would love to know if any of these resonate with you in the comments below!
What is something you want to improve this year that would make you feel more fulfilled? Also, tell us below if your life is different than what you dreamed, and is it better? What steps are you taking to make your dreams come true in 2022?