Break Up with Congestion with Mucinex Sinus-Max

by
SheSpeaksTeam
is this the date @ED : BlogVO [categoryId=70165, blogId=146053, blogTitle=Break Up with Congestion with Mucinex Sinus-Max, publishingDate=June 02, 2022 12:00 AM, maxResponses=null, noOfComments=null, fileId=44065, blogClosingDate=null, blogCommentClosed=null, blogCategoryId=70165, queryId=0, blogCategoryIdIndex=0, sharedCategoriesList=null, blogStatusId=34, commentsClosedFlag=false, categoryIdForLog=0, blogModuleCategoryId=0, blogFileVo=null, latestCommentsList=null, verticalCatSeoURL=null, currentDate=12/02/2023, blogLink=null, authorName=SheSpeaksTeam, authorLognId=SheSpeaksTeam, authorAcctId=67580, vosTypeid=3, searchTestId=0, searchStatusId=0, searchAuthorType=0, authorBlogNumber=0, surveyData1=null, surveyData1Desc=null, surveyData2=null, surveyData2Desc=null, pullQuoteMemberId=null, filePath=null, fileName=null, vosType=0, subhead=null, offerSubhead=null, description=null, creationTime=null, authorFname=SheSpeaks, verticalCategoryId=null, sectionId=0, imageFileVO=FilesVO [fileId=44065, filePath=null, fileName=null, fileLength=0, fileWidth=0, createdBy=0, createByUser=null, creationTime=null, lastModifiedBy=0, lastModifiedByUser=null, lastModifiedTime=null, mimeType=null, fileRef=null, fileSize=0, extension=null, title=null, body=null, completeFilePath=/pages/img/redesign/blogs/Blog Header (4)_05312022151102.jpg, height=500, width=1000, maxHeight=480, maxWidth=360, displayWidth=360, displayHeight=180, fileStatusId=0, searchKeyword=null, searchFlag=false, queryId=0, isExists=true], seoURL=Break-Up-with-Congestion-with-Mucinex-Sinus-Max, seoTitle=null, pullQuotesList=null, pullQuote=null, pullQuoteId=0, searchFlag=false, authorByLine=null, authorDesc=null, authorLink=null, authorFileVO=FilesVO [fileId=42371, filePath=null, fileName=null, fileLength=0, fileWidth=0, createdBy=0, createByUser=null, creationTime=null, lastModifiedBy=0, lastModifiedByUser=null, lastModifiedTime=null, mimeType=null, fileRef=null, fileSize=0, extension=null, title=null, body=null, completeFilePath=/pages/img/membersnaps/SheSpeaks_Logo_Symbol_Only_10182021080530.jpg, height=1777, width=1777, maxHeight=50, maxWidth=50, displayWidth=50, displayHeight=50, fileStatusId=0, searchKeyword=null, searchFlag=false, queryId=0, isExists=true], authorFileId=42371, authorType=0, storyImgFileVO=null, storyImgFileId=0, videoHtml=, authorImageFileId=0, authorImageFileVO=null, previousCategoryId=null, previousBlogStatusId=0, fromBlogDetails=0, blogCategoryName=Living, blogCategoryUrl=null, blogCategoryDesc=null, defaultImage=false, tags=null, optionIds=null, tagOptionId=null, tagId=null, tag=null, tagID=0, tagDetails=null, tagIds=null, testId=0, extBlogURL=null, extBlogStatus=0, bloggerSince=null, extBlogLimit=0, authorTestsList=[], blogURL=, blogName=, bloggerProfileId=0, sliderBlog=false, eventonHome=false, vosonHome=false, partyAndGiveawayDate=06/19/2022, imageCredit=@withlove_tere, pullQuoteMemId=null, offerSubHead=, subHead=, displayOrder=0,includeInGoogleSearch=false]
Jun 02, 2022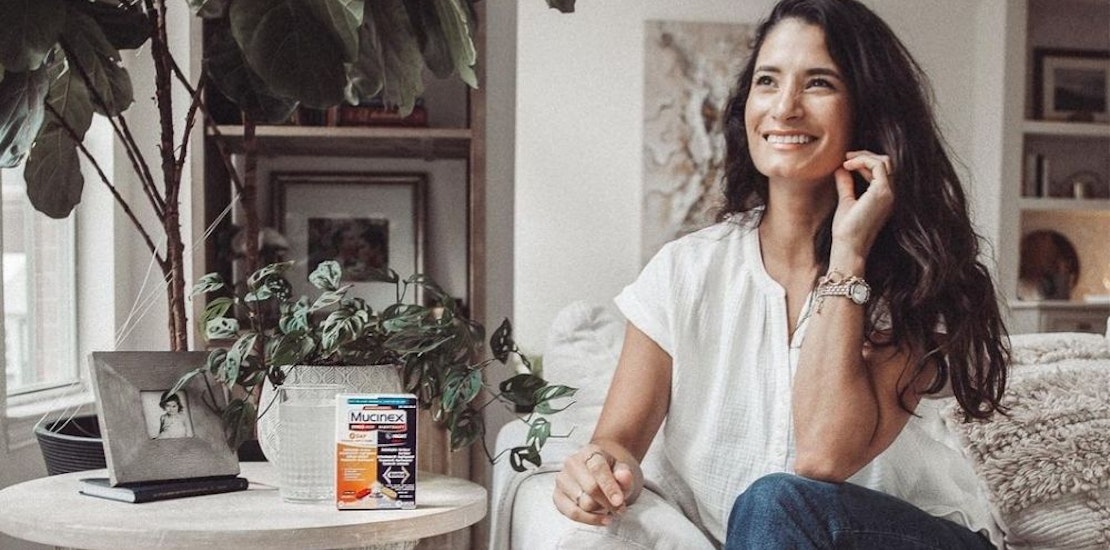 @withlove_tere
Whether you have a big work deadline, or you're a parent juggling kiddos, some days you have to power through, even when you're not feeling your best. SheSpeaks influencers have been turning to Mucinex Sinus-Max Pressure, Pain & Cough and Nightshift Sinus – Day & Night Caplets to relieve sinus symptoms and power through their busy days. See their posts below! Click here to add it to your online shopping cart.

We love that Mucinex Sinus-Max will break up your sinus symptoms with just one dose or your money back. And for a limited time, customers are also eligible to receive $5 back with purchase.
Click here
for terms & conditions. You can find it at Amazon, Walmart, Target, Walgreens, and CVS.
Click here
to add it to your online shopping cart. Use as directed.
Enter our giveaway below for a chance to win a $50 Amazon gift card.
Mucinex Sinus-Max
*One lucky contestant will be chosen at random to receive a $50 Amazon Gift Card. Giveaway is open through June 19 2022. Open to U.S. residents at least 18 years or older. Entrants must be a member of SheSpeaks. If you are not a member, click
here
to join. Winner will be chosen randomly and notified by email.

Thanks to all who entered! Congrats to our winner SheSpeaks member tatflintmich
.