Big Crowd for the Big Game? No Problem! Big Meal Ideas plus an Instant Pot Giveaway

by
SheSpeaksTeam
is this the date @ED : BlogVO [categoryId=70164, blogId=145499, blogTitle=Big Crowd for the Big Game? No Problem! Big Meal Ideas plus an Instant Pot Giveaway, publishingDate=January 23, 2019 12:00 AM, maxResponses=null, noOfComments=null, fileId=32162, blogClosingDate=null, blogCommentClosed=null, blogCategoryId=70164, queryId=0, blogCategoryIdIndex=0, sharedCategoriesList=null, blogStatusId=34, commentsClosedFlag=false, categoryIdForLog=0, blogModuleCategoryId=0, blogFileVo=null, latestCommentsList=null, verticalCatSeoURL=null, currentDate=02/02/2023, blogLink=null, authorName=SheSpeaksTeam, authorLognId=SheSpeaksTeam, authorAcctId=67580, vosTypeid=3, searchTestId=0, searchStatusId=0, searchAuthorType=0, authorBlogNumber=0, surveyData1=null, surveyData1Desc=null, surveyData2=null, surveyData2Desc=null, pullQuoteMemberId=null, filePath=null, fileName=null, vosType=0, subhead=null, offerSubhead=null, description=null, creationTime=null, authorFname=SheSpeaks, verticalCategoryId=null, sectionId=0, imageFileVO=FilesVO [fileId=32162, filePath=null, fileName=null, fileLength=0, fileWidth=0, createdBy=0, createByUser=null, creationTime=null, lastModifiedBy=0, lastModifiedByUser=null, lastModifiedTime=null, mimeType=null, fileRef=null, fileSize=0, extension=null, title=null, body=null, completeFilePath=/pages/img/redesign/blogs/Photo credit_ Really, Are you Serious__01212019110017.png, height=350, width=350, maxHeight=480, maxWidth=360, displayWidth=350, displayHeight=350, fileStatusId=0, searchKeyword=null, searchFlag=false, queryId=0, isExists=true], seoURL=Big-Crowd-for-the-Big-Game-No-problem-Big-Meal-Ideas-plus-an-Instant-Pot-Giveaway, seoTitle=null, pullQuotesList=null, pullQuote=null, pullQuoteId=0, searchFlag=false, authorByLine=null, authorDesc=null, authorLink=null, authorFileVO=FilesVO [fileId=42371, filePath=null, fileName=null, fileLength=0, fileWidth=0, createdBy=0, createByUser=null, creationTime=null, lastModifiedBy=0, lastModifiedByUser=null, lastModifiedTime=null, mimeType=null, fileRef=null, fileSize=0, extension=null, title=null, body=null, completeFilePath=/pages/img/membersnaps/SheSpeaks_Logo_Symbol_Only_10182021080530.jpg, height=1777, width=1777, maxHeight=50, maxWidth=50, displayWidth=50, displayHeight=50, fileStatusId=0, searchKeyword=null, searchFlag=false, queryId=0, isExists=true], authorFileId=42371, authorType=0, storyImgFileVO=null, storyImgFileId=0, videoHtml=, authorImageFileId=0, authorImageFileVO=null, previousCategoryId=null, previousBlogStatusId=0, fromBlogDetails=0, blogCategoryName=Food, blogCategoryUrl=null, blogCategoryDesc=null, defaultImage=false, tags=null, optionIds=null, tagOptionId=null, tagId=null, tag=null, tagID=0, tagDetails=null, tagIds=null, testId=0, extBlogURL=null, extBlogStatus=0, bloggerSince=null, extBlogLimit=0, authorTestsList=[], blogURL=, blogName=, bloggerProfileId=0, sliderBlog=false, eventonHome=false, vosonHome=false, partyAndGiveawayDate=02/10/2019, imageCredit=null, pullQuoteMemId=null, offerSubHead=null, subHead=null, displayOrder=0,includeInGoogleSearch=false]
Jan 23, 2019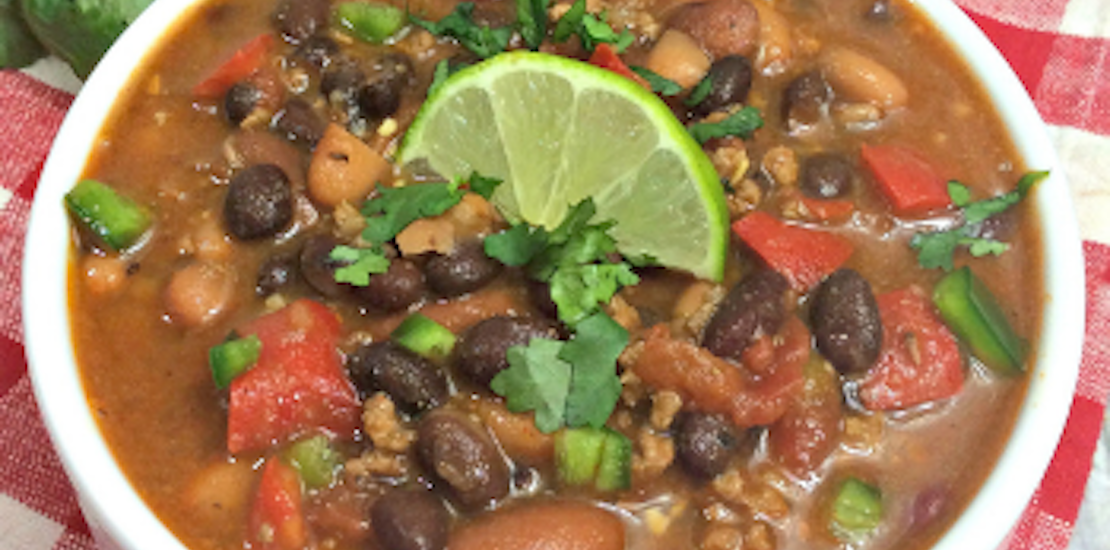 It's almost time for the Big Game, which means Big Meals for Big Crowds. No problem! We've got tons of delicious (and easy!) recipes to feed everyone who's watching football. Or just the commercials.
Plus, enter to win an 8-quart Instant Pot (valued at $174.99) that is seven appliances in one, so you can easily cook for whoever you want!
Pulled Pork
This may be one of the most flexible crowd-pleasers, since a batch of pulled pork can easily be served in sandwiches, tacos, salads, or over nachos. It's easy to make in the crock-pot or Instant Pot since you can throw in the ingredients in the morning, and it will be ready at game time. It's even a snap to bring it to a friend's house. Try this simple recipe from SheSpeaks member nickyberry4. Or go with a more creative version: Kalua Pulled Pork with Teriyaki Sauce from kkcatgirl.
Jambalaya
Though the Saints did not make it to this year's Big Game, you can still bring New Orleans favorite jumbalaya to the party This version, from Life Family & Fun, has sausage, onions and peppers. Feel free to use turkey or even vegetarian sausage if you want. While you can definitely cook this on the stove-top, the complete meal is done in an Instant Pot in less than 30 minutes.
Chili
Chili + football is nothing new. But that doesn't mean it has to be boring. In fact, the best thing about chili is how creative you can be, and how flexible it is to make. Check out this Spice Instant Pot Chili recipe from Really, Are you Serious. Or dare to be different with White Chicken Chili from RockStarla, Green Chili made with pork chops from KerstainP92, or kcchief's colorful Sweet Potato Chili if you want a vegetarian version.
Shredded BBQ or Buffalo Chicken
It's wings without the mess. You can make shredded buffalo chicken in the Instant Pot or the Slow Cooker with this recipe from SheSpeaks member mannersandmayhem. Feeling really lazy? Buy rotisserie chicken and add the sauce. Try putting it in a taco, on a sandwich, or even better - a lettuce wrap, thanks to Skinny Taste.
Or if you're looking for a fun buffalo chicken dip, try this one from Life, Family & Fun. It's easy to make in an Instant Pot and then perfect to serve or bring to your next potluck party.
Mac n' Cheese
If you have kids - or even if you don't - homemade mac n' cheese is the perfect winter potluck indulgence. Plus, you can be creative with lots of different add-ins. Our favorite is bacon pieces, but if we're feeling a little more healthy, we like to add in bits of broccoli, cauliflower or tomatoes. Want some kick? Try doubling (or tripling) this 5-star recipe from rockthebard that adds curry powder.
What do you love to serve to a big crowd? Tell us and you can win an Instant Pot!
*One lucky contestant will be chosen at random to receive an 8-quart Instant Pot (valued at $174.99) . Giveaway is open through February 10th, 2018 to U.S. residents at least 18 years of age. Entrants must be a member of SheSpeaks. If you are not a member, click here to join. Winner will be notified by email.
Update: Thanks to all who entered! Congrats to our winner, SheSpeaks member mocha2008.