5 #PhotoTips for Family Pictures You'll Actually Print! Plus, a $100 Shutterfly Gift Card Giveaway

by
SheSpeaksTeam
is this the date @ED : BlogVO [categoryId=70165, blogId=144896, blogTitle=5 #PhotoTips for Family Pictures You'll Actually Print! Plus, a $100 Shutterfly Gift Card Giveaway, publishingDate=November 02, 2016 12:00 AM, maxResponses=null, noOfComments=null, fileId=28586, blogClosingDate=null, blogCommentClosed=null, blogCategoryId=70165, queryId=0, blogCategoryIdIndex=0, sharedCategoriesList=null, blogStatusId=34, commentsClosedFlag=false, categoryIdForLog=0, blogModuleCategoryId=0, blogFileVo=null, latestCommentsList=null, verticalCatSeoURL=null, currentDate=02/01/2023, blogLink=null, authorName=SheSpeaksTeam, authorLognId=SheSpeaksTeam, authorAcctId=67580, vosTypeid=3, searchTestId=0, searchStatusId=0, searchAuthorType=0, authorBlogNumber=0, surveyData1=null, surveyData1Desc=null, surveyData2=null, surveyData2Desc=null, pullQuoteMemberId=null, filePath=null, fileName=null, vosType=0, subhead=null, offerSubhead=null, description=null, creationTime=null, authorFname=SheSpeaks, verticalCategoryId=null, sectionId=0, imageFileVO=FilesVO [fileId=28586, filePath=null, fileName=null, fileLength=0, fileWidth=0, createdBy=0, createByUser=null, creationTime=null, lastModifiedBy=0, lastModifiedByUser=null, lastModifiedTime=null, mimeType=null, fileRef=null, fileSize=0, extension=null, title=null, body=null, completeFilePath=/pages/img/redesign/blogs/photo image 350 x 350_10272016131158.jpeg, height=350, width=350, maxHeight=480, maxWidth=360, displayWidth=350, displayHeight=350, fileStatusId=0, searchKeyword=null, searchFlag=false, queryId=0, isExists=true], seoURL=5-PhotoTips-for-Family-Pictures-You-ll-Actually-Print-Plus-a-100-Shutterfly-Gift-Card-Giveaway, seoTitle=null, pullQuotesList=null, pullQuote=null, pullQuoteId=0, searchFlag=false, authorByLine=null, authorDesc=null, authorLink=null, authorFileVO=FilesVO [fileId=42371, filePath=null, fileName=null, fileLength=0, fileWidth=0, createdBy=0, createByUser=null, creationTime=null, lastModifiedBy=0, lastModifiedByUser=null, lastModifiedTime=null, mimeType=null, fileRef=null, fileSize=0, extension=null, title=null, body=null, completeFilePath=/pages/img/membersnaps/SheSpeaks_Logo_Symbol_Only_10182021080530.jpg, height=1777, width=1777, maxHeight=50, maxWidth=50, displayWidth=50, displayHeight=50, fileStatusId=0, searchKeyword=null, searchFlag=false, queryId=0, isExists=true], authorFileId=42371, authorType=0, storyImgFileVO=null, storyImgFileId=0, videoHtml=, authorImageFileId=0, authorImageFileVO=null, previousCategoryId=null, previousBlogStatusId=0, fromBlogDetails=0, blogCategoryName=Living, blogCategoryUrl=null, blogCategoryDesc=null, defaultImage=false, tags=null, optionIds=null, tagOptionId=null, tagId=null, tag=null, tagID=0, tagDetails=null, tagIds=null, testId=0, extBlogURL=null, extBlogStatus=0, bloggerSince=null, extBlogLimit=0, authorTestsList=[], blogURL=, blogName=, bloggerProfileId=0, sliderBlog=false, eventonHome=false, vosonHome=false, partyAndGiveawayDate=11/21/2016, imageCredit=null, pullQuoteMemId=null, offerSubHead=null, subHead=null, displayOrder=0,includeInGoogleSearch=false]
Nov 02, 2016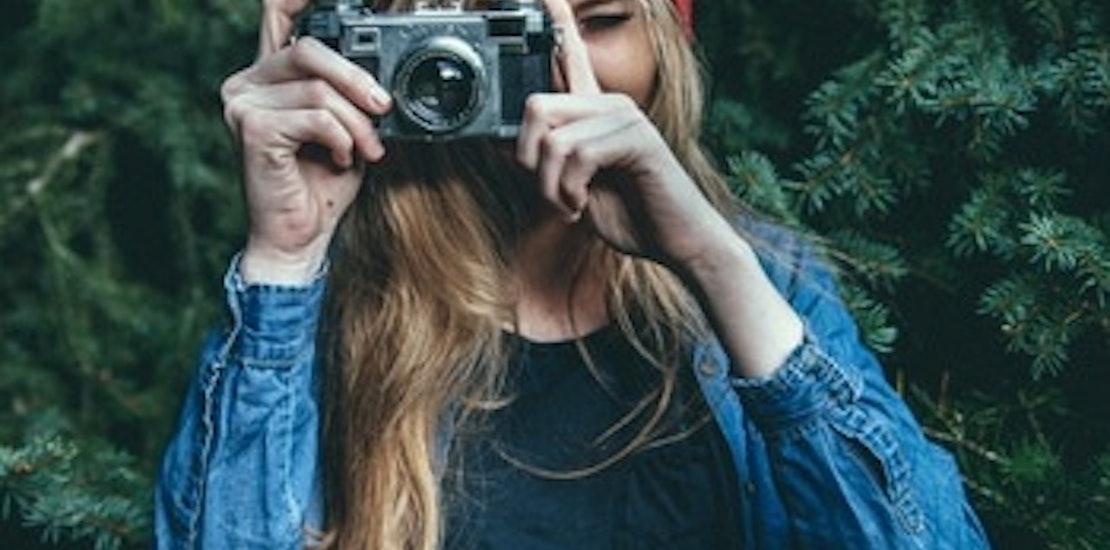 Don't waste this year's holiday opportunity! When your family is together, take lots of photos, but make sure they are good ones - photos that you might want to actually print, instead of just hanging out on social media or in your cloud!
So how do you take gorgeous photos you'll want to look at again? Read on for 5 tips that will make you a family photo star. Plus, enter for the chance to win a $100 gift card to Shutterfly so you can frame those photos or make them into the perfect gift for Grandma.
Tip #1: Capture Candid Moments
Capture people in their natural state - while the kids are playing, the adults are cooking or everyone is making memories. Remember that your subjects don't need to be looking at the camera.
Tip #2: Look All Around Your Frame
Pay attention not just to the people you are shooting, but also, what else is in your camera lens. Look at all four corners and walls. Try to get a background that is simple and without clutter.
Tip #3: Be Sensitive to Lighting
Avoid spots that are too bright or too dark. Flourescent lighting is the worst. Outside is best, especially on a cloudy day.
Tip #4: Get in close. But not too close
This is especially true when using most camera phones, since the zoom is really just a way to crop photos. Fine details are harder to see. At the same time, a tight focus can make the subject blurry.
Tip #5: Have Fun
When your family is relaxed and enjoying themselves, you'll really see personality shine through.
For even more tips, watch SheSpeaks blogger Tabitha Blue of Fresh Mommy Blog show you how to prepare for a professional photo shoot:
What upcoming pictures will you be snapping? Tell us and you'll be entered for the chance to win a $100 gift card to Shutterfly.com.
There are two ways to enter:
Simply comment below and tell us what photos you're looking forward to taking this holiday season.
AND/OR
Tweet about the giveaway!
Click here to Tweet: "Ready 4 family photos, thx to @SheSpeaksUp #PhotoTips! + I entered a Shutterfly gift card giveaway bit.ly/2eUGq5v"
*One lucky commenter or Tweeter will be chosen at random to receive a $100 gift card from Shutterfly.com. Giveaway is open through November 21st, 2016 to U.S. residents at least 18 years of age. Entrants must be a member of SheSpeaks. If you are not a member, click here to join. Winner will be notified by email.