Find the Perfect Father's Day Celebration! Enter the #SheSpeaksDad Giveaway to win a $100 Gift Card

by
SheSpeaksTeam
is this the date @ED : BlogVO [categoryId=70165, blogId=145115, blogTitle=Find the Perfect Father's Day Celebration! Enter the #SheSpeaksDad Giveaway to win a $100 Gift Card, publishingDate=June 14, 2017 12:00 AM, maxResponses=null, noOfComments=null, fileId=29685, blogClosingDate=null, blogCommentClosed=null, blogCategoryId=70165, queryId=0, blogCategoryIdIndex=0, sharedCategoriesList=null, blogStatusId=34, commentsClosedFlag=false, categoryIdForLog=0, blogModuleCategoryId=0, blogFileVo=null, latestCommentsList=null, verticalCatSeoURL=null, currentDate=02/06/2023, blogLink=null, authorName=SheSpeaksTeam, authorLognId=SheSpeaksTeam, authorAcctId=67580, vosTypeid=3, searchTestId=0, searchStatusId=0, searchAuthorType=0, authorBlogNumber=0, surveyData1=null, surveyData1Desc=null, surveyData2=null, surveyData2Desc=null, pullQuoteMemberId=null, filePath=null, fileName=null, vosType=0, subhead=null, offerSubhead=null, description=null, creationTime=null, authorFname=SheSpeaks, verticalCategoryId=null, sectionId=0, imageFileVO=FilesVO [fileId=29685, filePath=null, fileName=null, fileLength=0, fileWidth=0, createdBy=0, createByUser=null, creationTime=null, lastModifiedBy=0, lastModifiedByUser=null, lastModifiedTime=null, mimeType=null, fileRef=null, fileSize=0, extension=null, title=null, body=null, completeFilePath=/pages/img/redesign/blogs/Father's Day image blog_06132017130148.png, height=305, width=340, maxHeight=480, maxWidth=360, displayWidth=340, displayHeight=305, fileStatusId=0, searchKeyword=null, searchFlag=false, queryId=0, isExists=true], seoURL=Find-the-Perfect-Father-s-Day-Celebration-Enter-our-SheSpeaksDad-Giveaway-to-win-a-100-gift-card, seoTitle=null, pullQuotesList=null, pullQuote=null, pullQuoteId=0, searchFlag=false, authorByLine=null, authorDesc=null, authorLink=null, authorFileVO=FilesVO [fileId=42371, filePath=null, fileName=null, fileLength=0, fileWidth=0, createdBy=0, createByUser=null, creationTime=null, lastModifiedBy=0, lastModifiedByUser=null, lastModifiedTime=null, mimeType=null, fileRef=null, fileSize=0, extension=null, title=null, body=null, completeFilePath=/pages/img/membersnaps/SheSpeaks_Logo_Symbol_Only_10182021080530.jpg, height=1777, width=1777, maxHeight=50, maxWidth=50, displayWidth=50, displayHeight=50, fileStatusId=0, searchKeyword=null, searchFlag=false, queryId=0, isExists=true], authorFileId=42371, authorType=0, storyImgFileVO=null, storyImgFileId=0, videoHtml=, authorImageFileId=0, authorImageFileVO=null, previousCategoryId=null, previousBlogStatusId=0, fromBlogDetails=0, blogCategoryName=Living, blogCategoryUrl=null, blogCategoryDesc=null, defaultImage=false, tags=null, optionIds=null, tagOptionId=null, tagId=null, tag=null, tagID=0, tagDetails=null, tagIds=null, testId=0, extBlogURL=null, extBlogStatus=0, bloggerSince=null, extBlogLimit=0, authorTestsList=[], blogURL=, blogName=, bloggerProfileId=0, sliderBlog=false, eventonHome=false, vosonHome=false, partyAndGiveawayDate=07/04/2017, imageCredit=null, pullQuoteMemId=null, offerSubHead=null, subHead=null, displayOrder=0,includeInGoogleSearch=false]
Jun 14, 2017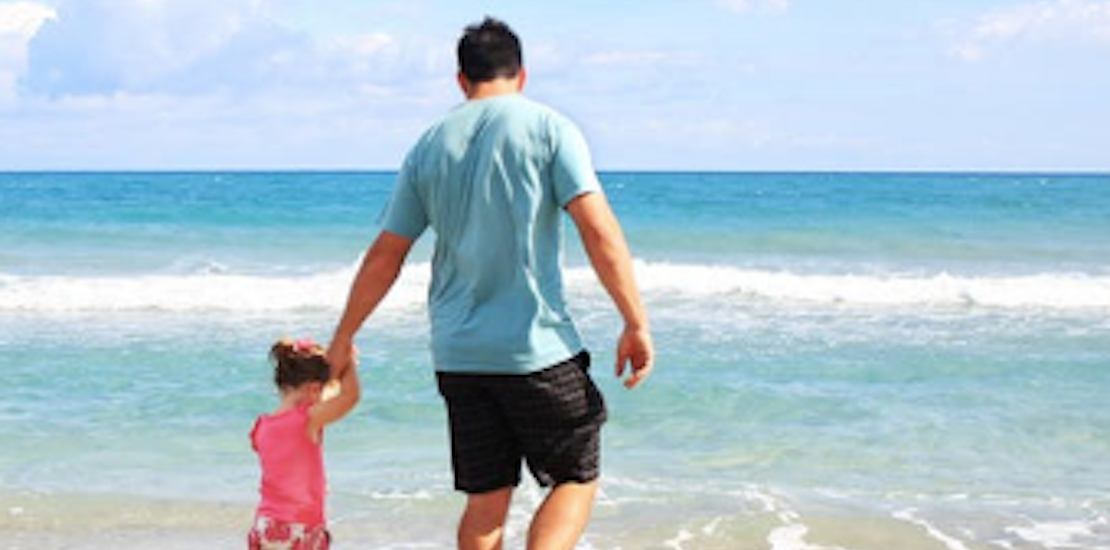 Father's Day is this Sunday. And a whole summer is before us. Bored of the doing the same old thing? Look no further. We've got a list of great ways to make Father's Day - or any day - more special.
What are your Father's Day plans? Share with us and you could win a $100 gift card to your choice of either iTunes, Home Depot or REI!
The Urban Travel Dad: City Scavenger Hunt
Live in an area you don't often explore? Visiting somewhere new for the holiday? Create a scavenger hunt with your family members by dividing into teams to complete fun tasks throughout the day. The list can include challenges like "shake hands with a statue" or "find three buildings that start with the letter W." Make sure to take photos for proof! Before the hunt begins, place a gift for dad at the last stop. (Gift idea: framed map of his favorite city).
The Foodie Dad: Cooking Fest
Recreate Dad's favorite restaurant meals for breakfast, lunch, and dinner. Have the kids surprise him with breakfast in bed, enjoy lunch at home and then pack up the final meal to take to the beach, park, or other favorite spot. Call the restaurants to get helpful hints and techniques for each dish - they might even give you recipes! (Gift idea: high-tech grilling tools).
The Outdoorsy Dad: Active Adventure
If you live in a rural area, take a family trip to the local lake to go fishing, or head to some local hiking trails for some exploring. At night, set up a campsite in the backyard to make s'mores - or melt marshmallows in your fireplace or on the stovetop! If you live in an urban area, take a weekend trip away or find a new park in your city to explore. (Gift idea: new hiking boots).
The Relaxed Dad: Movie Marathon
Does Dad just want to hang out on Father's Day? Perfect- you can still make it special without leaving your home. Create a movie screening room with some pillows and a projector to enjoy dad's all-time favorite movie (you know, the one he usually has to beg you to watch.) Pop some popcorn and warm up some hot chocolate to top off this perfectly cozy celebration. (Gift idea: iTunes gift card for new movies and TV shows.)
What will you be doing on Sunday? Tell us for the chance to win a $100 gift card to either iTunes, Home Depot or REI!
There are three ways to enter:
Comment below and tell us how you plan to celebrate Father's Day.
Tweet about the giveaway: Click HERE to Tweet: "Entered the #SheSpeaksDad Giveaway to win a $100 gift card to buy awesome gifts, thx to @SheSpeaksUp! bit.ly/2rTxlBZ"
BONUS (worth 5 entries!): Post on Instagram: Take a photo showing your Father's Day plans. Tag #SheSpeaksDad, #SheSpeaks and #entry
Don't forget to enter our Social Connections Giveaway for your chance to win one of three customizable PopSockets!
*One lucky commenter, Tweeter or Instagrammer will be chosen at random to receive the winner's choice of either a $100 gift card to iTunes, Home Depot or REI. Giveaway is open through July 4th, 2017 to U.S. residents at least 18 years of age. Entrants must be a member of SheSpeaks. If you are not a member, click here to join. Winner will be notified by email.
Update: Thanks to everyone who entered. Congrats to the winner, SheSpeaks member krystie!