By
SheSpeaksTeam
Jan 24, 2023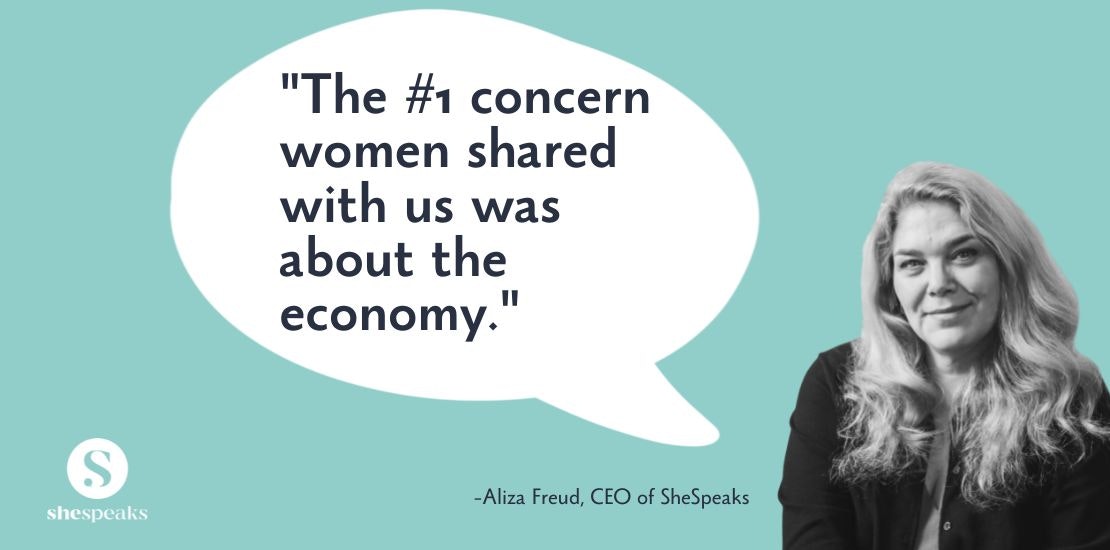 Your Voice Was Heard! 🎉

We are grateful to the SheSpeaks community for taking the time to weigh-in on our surveys. At the end of 2022, over 1,000 of you told us what you thought 2023 would have in store. And the press is taking notice of what you think! 🙌

Check out how the SheSpeaks Community had their voice heard as Aliza Freud, SheSpeaks' Founder & CEO, shares the Women Predict 2023 Study with PIXII News ⬇️



Here are some of the top findings from the study:

1. Women Disconnect Personal Financial Situation from Overall Economic Outlook
70% of those polled say that the #1 issue of concern to them in 2023 is the economy.
More women believe the economy will continue to decline in 2023 (41%) vs those who believe it will improve (23%).
Despite this, more women believe that their own financial situation will improve (35%) vs decline (16%) in 2023.
2. Women Feeling the Long-tail Emotional Toll of COVID
Only 42% of women say they are excited for this New Year.
This was evident in the Top 4 emotions: only 41% of women said they are feeling "Hopeful," while in the pre-COVID 2020 survey 75% were feeling "Hopeful."
3. 2023 Will be the Year of Reconnecting and Learning Something New
The #1 thing women want to accomplish in 2023 is spend more time with friends & family (66%) – up 10% form last year.
#2 is learning something new (1 in 2 women) through a class, reading or podcast
Rounding out the top of the list are: Building strength/stamina/fitness (63%), getting my home organized (59%), traveling more (50%) and getting my finances in order (47%).
Do these results ring true for you?
What are your 2023 predictions as the New Year has begun?
Share your thoughts down below!