Up Your Cooking Game With These Handy Kitchen Tools

By
SheSpeaksTeam
Oct 06, 2022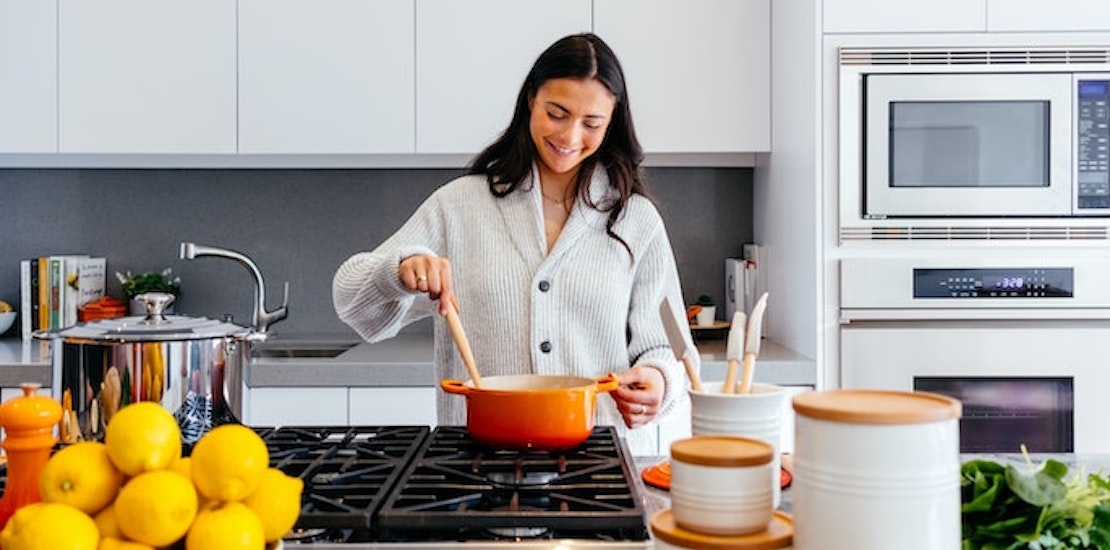 UnSplash/Jason Briscoe
We have all probably fallen for those bright and shiny kitchen appliances; you purchase or receive as a gift, use once or twice and then just look at it taking up space on the counter or in your cabinet. But what about those little kitchen tools that are actually useful? Well, here are a few kitchen items our members use every day and have zero regrets about purchasing.

Home Select Non-Stick Oven Liner

Talk about a time-saver, this oven liner saves you the messy job of scrubbing out your oven. A great addition to your oven, especially over the holidays when you may be doing more cooking/baking. SheSpeaks member donnalee2001 loves hers and says it's "something everyone needs." She goes on to explain, "They fit all standard ovens up to 16 x 23 inches. They are placed under the electric oven element, or for gas ovens or electric ovens without a visible element, just place on the lowest rack. Can be cut to fit your toaster oven and microwave, too. They are even dishwasher safe, and BPA free ! I highly recommend this product."




Pampered Chef Mini Spatula
The perfect sized spatula for picking up delicate foods like small baked goods without doing any damage. And it's small enough to fit in any kitchen drawer while not in use. SheSpeaks members love that its great for cookies, portioning out brownies and even cutting into pie crusts perfectly. SheSpeaks member kdreese says, "This spatula is a must-have; the perfect size for tight spacing and smaller items. I'll have to buy one for each of my girls when they go off on their own... or they'll take mine!"

Good Cook Mandolin Slicer

An easy way to slice fruits or vegetables to perfection every time. With this mandolin slicer you can make straight cuts or set it to julienne. You can also cut straight on the counter or over the rim of a bowl. SheSpeaks member Pinkprincess717 says, "I love the Good Cook Mandolin Slicer! It works great to slice carrots, cucumbers, apples, tomatoes, and potatoes! The blade is able to slice in 3 levels of thickness! It has grips on the bottom so that it doesn't slide around! It firmly stays in place! The blades are sharp and its made with durable materials! I am impressed!"




OXO Good Grips Angled Measuring Cup
This angled measuring cup allows you to easily read your measurement from above, no more bending over to make sure you are adding the right amount. The handle is also easy to grip, so you can count on less spills when cooking. SheSpeaks member MamaKatie will never go back to a standard measuring cup after using the OXO Angled Cup. She says, "Best. Purchase. Ever. I will NEVER use a regular measuring cup ever. This measuring cup is accurate and I've never measured using the side of the cup. It's easy to clean and is shatter proof. I highly recommend."

Do you have any kitchen tools that you can't live without?

Share your reviews with us here!