Say 'Bug Off!' with These Helpful Bug Repelling Products

By
SheSpeaksTeam
Jun 07, 2022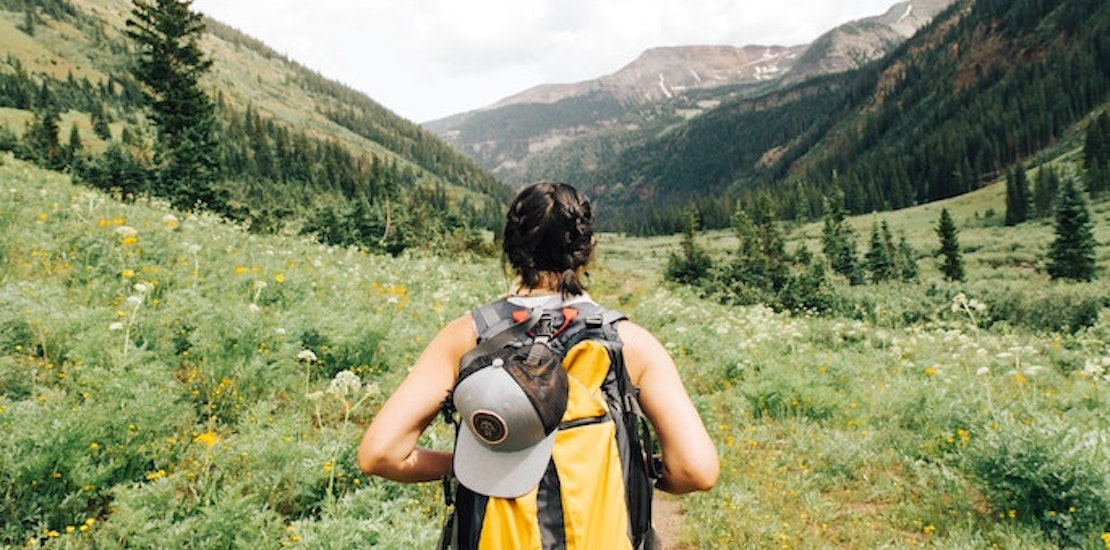 UnSplash/Holly Mandarich
Throwing open the windows to welcome warmer weather is great, but what about all the bugs that come with it? If you find yourself longing to sit on the deck, but don't think it's worth all the mosquito bites then you might want to check out some of these SheSpeaks member reviewed products that promise to make your outdoor experience a little less buggy.

Sunnest Bug Zapper Light Bulb

Can a bug-free dinner on the deck really be possible with a simple lighting adjustment? The Sunnest Bug Zapper Light Bulb works by attracting bugs to the light and zapping them dead in their tracks. SheSpeaks member Jeanineitsme is impressed with this bug-killing bulb and says, "I hate having mosquitos come in the house every time we go in or out the door. I got this bulb because it's a dual purpose bulb. It works as a regular light source, plus it has the bug zapper on the top of the bulb, so whenever a mosquito or flying insect sees the light, they are attracted to it and fly right into it. One little zap and that bug is history! I don't even have to grab a fly swatter! The bug bulb lasts all season and it will keep those pesky insects away from us when we are outside and also when we are going inside. Score!"



EarthKind Stay Away Mosquito Repellent
This plant-based mosquito repellent is safe for both kids and even those that are pregnant. Just mist it onto your skin and it offers 14 hour protection from mosquitos and ticks and 8 hours protection from biting flies and gnats. SheSpeaks member ILvTink is a big fan of this repellent against pesky mosquitos and says, "This is the best mosquito repellent. I love the light mist spray and that it is unscented. You spray it on and it doesn't even feel like you have product on your skin. Don't let the lightness fool you because since using the spray I have not had any mosquito bites and before using it my family and I were getting bitten up every night while taking walks or taking the dog out."

OFF! Mosquito Coil

These insecticide coils are best used on small porches or decks. To repel insects, you simply set up the coil and light it until it is giving off a nice glow (no flame). SheSpeaks members are torn on how well this coil works to keep the bugs away. SheSpeaks member allene7 feels that they don't work if you are overrun with mosquitos. She says, "I used to use these quite a bit, but have found where I live now they don't really help much, because the mosquitos are huge and many in numbers to many for these small things. I like them, but just don't really love them." SheSpeaks member Judygail has seen great results using these coils on her balcony. She says, "I used these last night on my balcony. I was sceptical, but greatly surprised how well they worked. They covered a large area and lasted for hours. Not one bite on any of us Will be buying these from now on."


Avon Skin So Soft Original Bath Oil Spray
People have been raving for decades about Skin So Soft's Bath Oil for the way it moisturizes, smells nice and has the added bonus of keeping bugs away. You may even remember your mom lathering this stuff on your skin before going to play outside in the summer to avoid mosquito bites. SheSpeaks member charliecat31 is convinced this is the way to go if you want smooth skin and less mosquitos. She says, "This classic product is still as effective as it has always been. It smells soft and leaves my skin feeling incredibly soft and hydrated, without leaving it greasy. The Original is an extremely effective mosquito repellant ~ even in Florida where mosquitoes can almost carry you away in the summer time! I love that it is much safer than many traditional bug sprays."


What do you think of these bug repelling products?

What do you use to keep the bugs away in warmer months? Share your reviews with us here!