Running a 5K is easier than you think!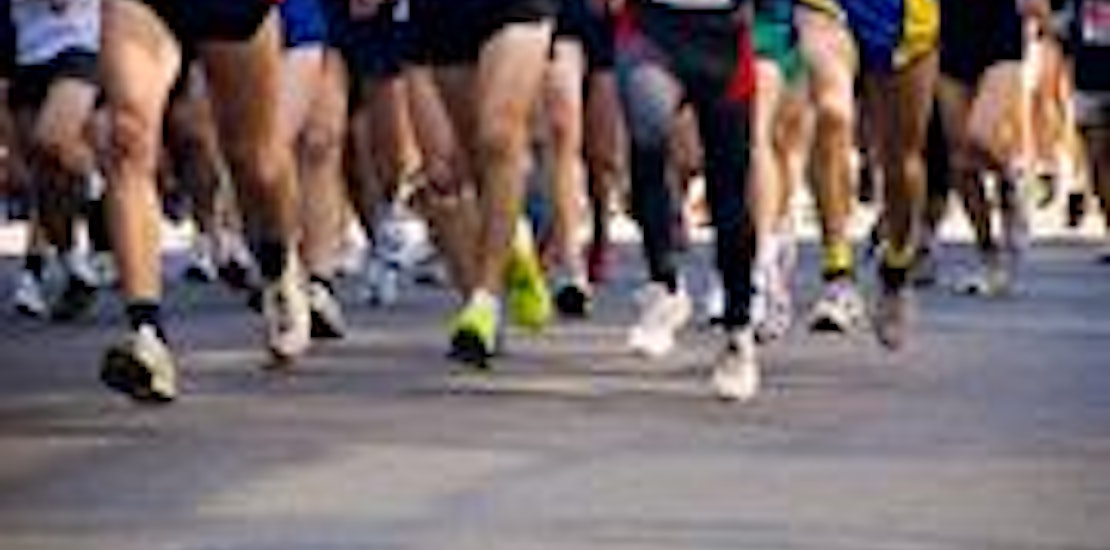 When my daughter signed up for the Girls on Track running program at school, I cringed when I saw she would need a running buddy for the 5K they would all complete at the end. I mentally scavenged the short list of runners I knew. It did not include me, my husband, or my older daughter.
And then it hit me, "Hey, wait, what about Aunt Michele?"
My older sister Michele was more than happy to join her but then she said it, "Sarah, why don't you sign up too?" Like myself, Michele was never a runner when we were growing up. A couple of years ago she wanted something that challenged her to exercise more. She joined Team in Training for a half-marathon. Her team included people of all shapes and sizes and together they trained and ran the event. She saw firsthand what it took to get into shape, to learn what it takes to run a sustained distance and to recover afterward. She knew I could do it. With her encouragement, I even found another 5K before my daughter's final run and we all completed that one first.
Here are a couple of things I learned:
If you go to the website Active.com, you can find a 5K near you almost any weekend of the year (or at least that's true here near our home outside Philadelphia).

A 5K is only 3.1 miles and it isn't not that bad.

If you aren't in shape, run in short bursts to train and work your way up to longer and longer stretches.

You don't have to run the whole way but it helps make it go faster.

Your only competition is you, especially when your child is way ahead of you.

If you've never done it before, you can only get better.

Don't carry things in your unzippered pockets. They will fall out – repeatedly.

You don't need to carry water during the race since they have it alongside the road.

Don't eat a lot in the days leading up to the event because you will feel every bite jiggling inside you as you run the day of the race.

When someone you knows says to their daughter, "Don't worry, honey, I won't be talking the whole way because, 'No offense, Sarah, we'll be ahead'," you really do get motivated to run faster and yes, I beat them to the finish line. Who's ahead now? Bwahaha. But let's not get competitive, shall we?
Just when you think you can't make it, crossing that finish line is incredibly gratifying and the whole event is usually a fun atmosphere for the whole family; AND, knowing you have this goal keeps you exercising and training, not to mention being a great example to your kids. I am already looking for another one! Why don't you try?!