RSVP for the @LOrealParisUSA #AskSkinExpert Twitter Party 8/26 at 2pm ET

by
SheSpeaksTeam
is this the date @ED : BlogVO [categoryId=70163, blogId=144324, blogTitle=RSVP for the @LOrealParisUSA #AskSkinExpert Twitter Party 8/26 at 2pm ET, publishingDate=August 14, 2015 12:00 AM, maxResponses=null, noOfComments=null, fileId=23403, blogClosingDate=null, blogCommentClosed=null, blogCategoryId=70163, queryId=0, blogCategoryIdIndex=0, sharedCategoriesList=null, blogStatusId=34, commentsClosedFlag=false, categoryIdForLog=0, blogModuleCategoryId=0, blogFileVo=null, latestCommentsList=null, verticalCatSeoURL=null, currentDate=03/21/2023, blogLink=null, authorName=SheSpeaksTeam, authorLognId=SheSpeaksTeam, authorAcctId=67580, vosTypeid=3, searchTestId=0, searchStatusId=0, searchAuthorType=0, authorBlogNumber=0, surveyData1=null, surveyData1Desc=null, surveyData2=null, surveyData2Desc=null, pullQuoteMemberId=null, filePath=null, fileName=null, vosType=0, subhead=null, offerSubhead=null, description=null, creationTime=null, authorFname=SheSpeaks, verticalCategoryId=null, sectionId=0, imageFileVO=FilesVO [fileId=23403, filePath=null, fileName=null, fileLength=0, fileWidth=0, createdBy=0, createByUser=null, creationTime=null, lastModifiedBy=0, lastModifiedByUser=null, lastModifiedTime=null, mimeType=null, fileRef=null, fileSize=0, extension=null, title=null, body=null, completeFilePath=/pages/img/redesign/blogs/LOPblogpostImage_06082015164716.png, height=350, width=350, maxHeight=480, maxWidth=360, displayWidth=350, displayHeight=350, fileStatusId=0, searchKeyword=null, searchFlag=false, queryId=0, isExists=true], seoURL=RSVP-for-the-LOrealParisUSA-AskSkinExpert-Twitter-Party-8-26-2pmET, seoTitle=null, pullQuotesList=null, pullQuote=null, pullQuoteId=0, searchFlag=false, authorByLine=null, authorDesc=null, authorLink=null, authorFileVO=FilesVO [fileId=42371, filePath=null, fileName=null, fileLength=0, fileWidth=0, createdBy=0, createByUser=null, creationTime=null, lastModifiedBy=0, lastModifiedByUser=null, lastModifiedTime=null, mimeType=null, fileRef=null, fileSize=0, extension=null, title=null, body=null, completeFilePath=/pages/img/membersnaps/SheSpeaks_Logo_Symbol_Only_10182021080530.jpg, height=1777, width=1777, maxHeight=50, maxWidth=50, displayWidth=50, displayHeight=50, fileStatusId=0, searchKeyword=null, searchFlag=false, queryId=0, isExists=true], authorFileId=42371, authorType=0, storyImgFileVO=null, storyImgFileId=0, videoHtml=, authorImageFileId=0, authorImageFileVO=null, previousCategoryId=null, previousBlogStatusId=0, fromBlogDetails=0, blogCategoryName=Beauty & Fashion, blogCategoryUrl=null, blogCategoryDesc=null, defaultImage=false, tags=null, optionIds=null, tagOptionId=null, tagId=null, tag=null, tagID=0, tagDetails=null, tagIds=null, testId=0, extBlogURL=null, extBlogStatus=0, bloggerSince=null, extBlogLimit=0, authorTestsList=[], blogURL=, blogName=, bloggerProfileId=0, sliderBlog=false, eventonHome=false, vosonHome=false, partyAndGiveawayDate=08/26/2015, imageCredit=null, pullQuoteMemId=null, offerSubHead=null, subHead=null, displayOrder=0,includeInGoogleSearch=false]
Aug 14, 2015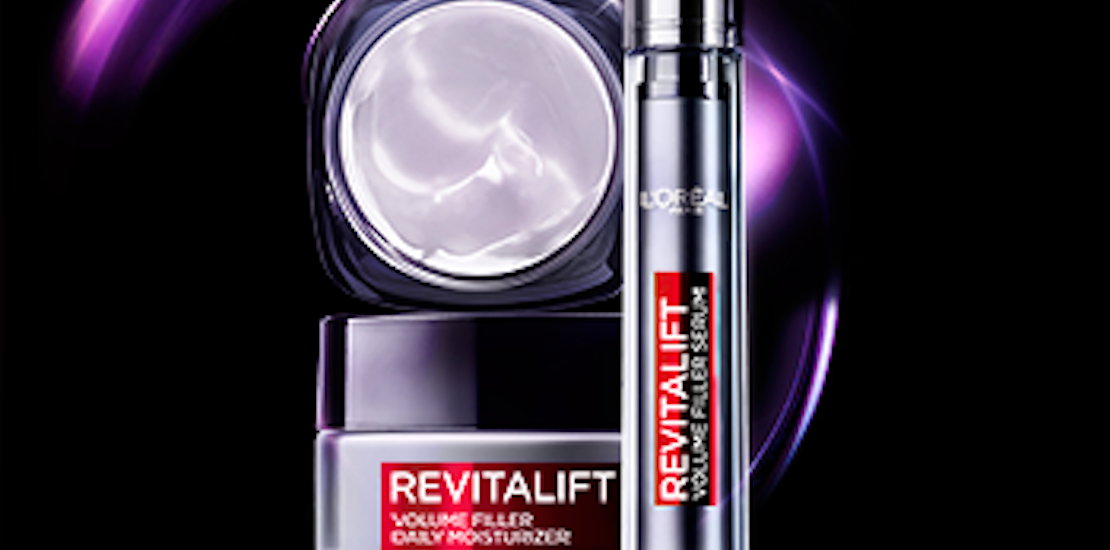 The summer can take a toll on your skin, but with a few summer skin care hacks, you can take care of your skin and reduce damage from the sun. We're teaming up with the experts at L'Oréal Paris for our #AskSkinExpert Twitter Party on Wednesday, August 26 at 2pm ET. Dermatologist Dr. Mayoral will be Tweeting to answer your summer skin care questions, while we give away gorgeous prizes from L'Oréal Paris every ten minutes!
RSVP to be eligible for the door prize by commenting on this post with your Twitter handle (Ex. @SheSpeaksUp)!
The Twitter Party Details:
When: Wednesday, August 26 at 2pm ET
Where: Twitter - follow hashtag #AskSkinExpert
Brands: @LOrealParisUSA
Panelists: @Zipporahs, @RachelFerrucci, @AudreyMcClellan,@AwakeningAimee, @RedCarpetRoxy, @SpaTravelGal, @JoLynneShane
Special Guest: Dr. Mayoral, @DermTweet
Twitter Party Topics
Join us to talk about our favorite skin care hacks to keep your skin looking its best through the summer. We'll tell you more about L'Oréal Paris Revitalift® products and help you find the solutions that will work best for you. The experts at L'Oréal Paris and Dermatologist Dr. Mayoral will answer your skin care questions when you Tweet with #AskSkinExpert.
Twitter Party Prizes*:
We're giving away beauty gift baskets filled with L'Oréal Paris Revitalift products. You could also win our door prize, a L'Oréal Paris gift basket and a $200 Target gift card.
To get started, click here to Tweet:
"Join me at the @LOrealParisUSA #AskSkinExpert Twitter Party w/ @SheSpeaksUp 8/26 at 2pm ET bit.ly/RSVPLOP"
New to Twitter Parties?
No problem. Check out our Twitter Party tips and hints. Then get ready to jump into the conversation!
Be sure to RSVP for the party by commenting on this blog post with your Twitter handle.
*Prize winners must have RSVPed via comments below and be participating in the discussion to win. Participants must be following @SheSpeaksUp on Twitter to be eligible to win. Open to United States residents only. One prize allowed per winner. No purchase necessary. Twitter Party prize winners must complete a form with mailing details within 48 hours of the party. The form will be DMed if you win a prize.