RSVP for the @Duracell #PowerTheHolidays Twitter Party Wednesday 12/3 at 2pm ET with @SheSpeaksUp!

By
SheSpeaksTeam
Nov 17, 2014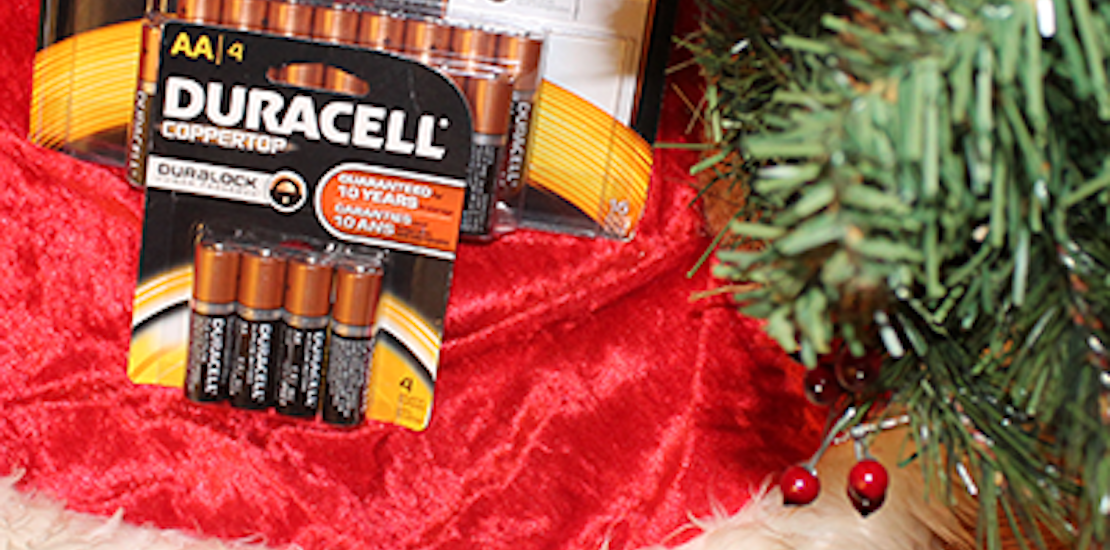 The holiday season is busy, whether it's hosting parties, buying gifts or decorating your home! Join our #PowerTheHolidays Twitter Party on Wednesday, December 3rd at 2pm ET to talk about just how important batteries are to your holiday season. We are giving away $1,000 in prizes!

RSVP to be eligible for the door prize by commenting on this post with your Twitter handle (Ex. @SheSpeaksUp)!


The Twitter Party Details
When: Wednesday, December 3rd at 2pm ET
Where: Twitter - follow hashtag #PowerTheHolidays
Brand: @Duracell
Panelists: @Zipporahs, @LisaSamples, @AwakeningAimee, @RachelFerrucci, @CrissyBeam, @StacieInAtlanta, @Ellenblogs

Twitter Party Topics:
Whether it's giving gifts, packing for long road trips, or decorating the house, the holidays call for a full stock of batteries and we want you to be as prepared as possible this year. We'll be chatting about battery-powered gifts, holiday road trips, and how to stay prepared for anything this season. With all the different sizes of battery packs Duracell has to offer, including the perfect stocking stuffer size, Duracell is here to make sure your holidays run smoothly!

Twitter Party Prizes*:
We'll be giving away $1,000 in Walmart Gift Cards!



To get started, click here to Tweet:
"Join me at the @Duracell #PowerTheHolidays Twitter Party w/ @SheSpeaksUp 12/3 at 2pm ET bit.ly/116NSln"



New to Twitter Parties?
No problem. Check out our Twitter Party tips and hints. Then get ready to jump into the conversation!

Be sure to RSVP for the party by commenting on this blog post with your Twitter handle.

*Door prize winner must have RSVP-ed via comments below and be participating in the discussion to win. Participants must be following @SheSpeaksUp on Twitter to be eligible to win. Open to United States residents only. One prize allowed per winner. No purchase necessary. Twitter Party prize winners must complete a form with mailing details within 48 hours of the party. The form will be DMed if you win a prize.