PrepLess Meal Ideas + Giveaway

by
SheSpeaksTeam
is this the date @ED : BlogVO [categoryId=70164, blogId=145944, blogTitle=PrepLess Meal Ideas + Giveaway , publishingDate=November 24, 2021 12:00 AM, maxResponses=null, noOfComments=null, fileId=42636, blogClosingDate=null, blogCommentClosed=null, blogCategoryId=70164, queryId=0, blogCategoryIdIndex=0, sharedCategoriesList=null, blogStatusId=34, commentsClosedFlag=false, categoryIdForLog=0, blogModuleCategoryId=0, blogFileVo=null, latestCommentsList=null, verticalCatSeoURL=null, currentDate=09/24/2023, blogLink=null, authorName=SheSpeaksTeam, authorLognId=SheSpeaksTeam, authorAcctId=67580, vosTypeid=3, searchTestId=0, searchStatusId=0, searchAuthorType=0, authorBlogNumber=0, surveyData1=null, surveyData1Desc=null, surveyData2=null, surveyData2Desc=null, pullQuoteMemberId=null, filePath=null, fileName=null, vosType=0, subhead=null, offerSubhead=null, description=null, creationTime=null, authorFname=SheSpeaks, verticalCategoryId=null, sectionId=0, imageFileVO=FilesVO [fileId=42636, filePath=null, fileName=null, fileLength=0, fileWidth=0, createdBy=0, createByUser=null, creationTime=null, lastModifiedBy=0, lastModifiedByUser=null, lastModifiedTime=null, mimeType=null, fileRef=null, fileSize=0, extension=null, title=null, body=null, completeFilePath=/pages/img/redesign/blogs/Podcast Giveaway Headers (1)_11242021115642.jpg, height=540, width=1110, maxHeight=480, maxWidth=360, displayWidth=360, displayHeight=175, fileStatusId=0, searchKeyword=null, searchFlag=false, queryId=0, isExists=true], seoURL=PrepLess-Meal-Ideas, seoTitle=null, pullQuotesList=null, pullQuote=null, pullQuoteId=0, searchFlag=false, authorByLine=null, authorDesc=null, authorLink=null, authorFileVO=FilesVO [fileId=42371, filePath=null, fileName=null, fileLength=0, fileWidth=0, createdBy=0, createByUser=null, creationTime=null, lastModifiedBy=0, lastModifiedByUser=null, lastModifiedTime=null, mimeType=null, fileRef=null, fileSize=0, extension=null, title=null, body=null, completeFilePath=/pages/img/membersnaps/SheSpeaks_Logo_Symbol_Only_10182021080530.jpg, height=1777, width=1777, maxHeight=50, maxWidth=50, displayWidth=50, displayHeight=50, fileStatusId=0, searchKeyword=null, searchFlag=false, queryId=0, isExists=true], authorFileId=42371, authorType=0, storyImgFileVO=null, storyImgFileId=0, videoHtml=, authorImageFileId=0, authorImageFileVO=null, previousCategoryId=null, previousBlogStatusId=0, fromBlogDetails=0, blogCategoryName=Food, blogCategoryUrl=null, blogCategoryDesc=null, defaultImage=false, tags=null, optionIds=null, tagOptionId=null, tagId=null, tag=null, tagID=0, tagDetails=null, tagIds=null, testId=0, extBlogURL=null, extBlogStatus=0, bloggerSince=null, extBlogLimit=0, authorTestsList=[], blogURL=, blogName=, bloggerProfileId=0, sliderBlog=false, eventonHome=true, vosonHome=false, partyAndGiveawayDate=12/03/2021, imageCredit=@tabithablue, pullQuoteMemId=null, offerSubHead=, subHead=Win a Walmart + Membership! , displayOrder=0,includeInGoogleSearch=false]
Nov 24, 2021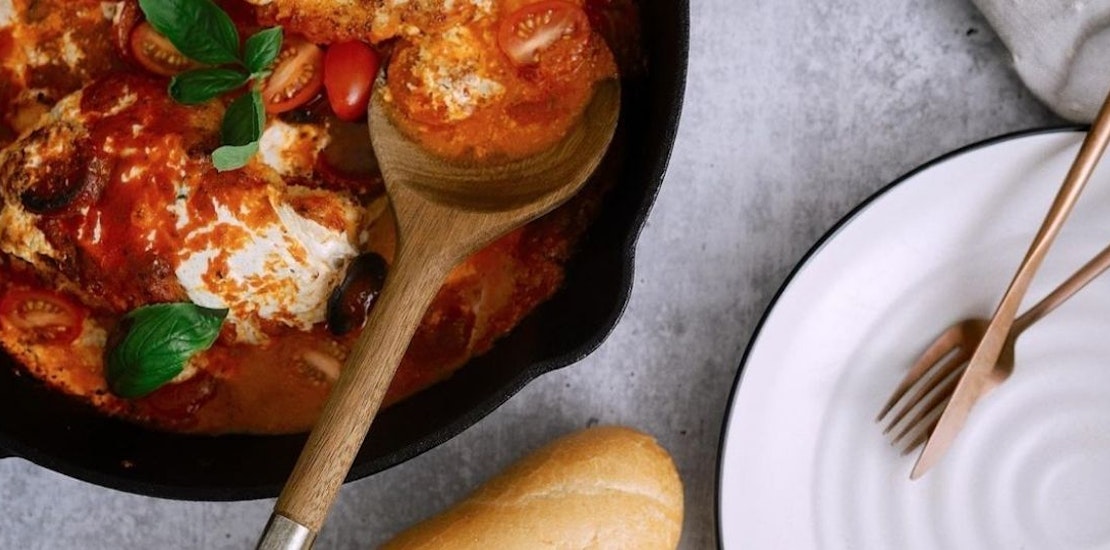 @tabithablue
Weeknights are already busy enough without cooking a complicated meal! Fortunately, it's as easy as heading to Walmart to stock up on a few quick essentials and visiting the PrepLess Meals Recipe page for some inspiration.

Keep reading to see how you can enter to win a Walmart+ Membership! ($98 value!)

We're also inspired by our SheSpeaks influencers! They created their own recipes using Pace Picante Sauce or Prego Traditional Italian Sauce and Tyson Chicken. The results were pretty delicious!
Chicken Nacho Casserole

Cheesy Pepperoni Stuffed Skillet Chicken

Visit the PrepLess Meals Page. Which recipe would you make?
Enter below to win! One lucky winner will receive: Walmart+ Membership ($98 Value - fulfilled via $100 VISA Gift Card for winner to purchase the membership).

Thanks to all who entered! Congrats to our winner, SheSpeaks member rusky1415.
PrepLess Meals Giveaway