New Book! #ReadTheGirl Giveaway - 3 Winners

by
SheSpeaksTeam
is this the date @ED : BlogVO [categoryId=70162, blogId=145521, blogTitle=New Book! #ReadTheGirl Giveaway - 3 Winners , publishingDate=March 06, 2019 12:00 AM, maxResponses=null, noOfComments=null, fileId=33455, blogClosingDate=null, blogCommentClosed=null, blogCategoryId=70162, queryId=0, blogCategoryIdIndex=0, sharedCategoriesList=null, blogStatusId=34, commentsClosedFlag=false, categoryIdForLog=0, blogModuleCategoryId=0, blogFileVo=null, latestCommentsList=null, verticalCatSeoURL=null, currentDate=03/21/2023, blogLink=null, authorName=SheSpeaksTeam, authorLognId=SheSpeaksTeam, authorAcctId=67580, vosTypeid=3, searchTestId=0, searchStatusId=0, searchAuthorType=0, authorBlogNumber=0, surveyData1=null, surveyData1Desc=null, surveyData2=null, surveyData2Desc=null, pullQuoteMemberId=null, filePath=null, fileName=null, vosType=0, subhead=null, offerSubhead=null, description=null, creationTime=null, authorFname=SheSpeaks, verticalCategoryId=null, sectionId=0, imageFileVO=FilesVO [fileId=33455, filePath=null, fileName=null, fileLength=0, fileWidth=0, createdBy=0, createByUser=null, creationTime=null, lastModifiedBy=0, lastModifiedByUser=null, lastModifiedTime=null, mimeType=null, fileRef=null, fileSize=0, extension=null, title=null, body=null, completeFilePath=/pages/img/redesign/blogs/Screenshot 2019-03-06 at 9.56.06 AM_03062019112546.jpg, height=350, width=352, maxHeight=480, maxWidth=360, displayWidth=352, displayHeight=350, fileStatusId=0, searchKeyword=null, searchFlag=false, queryId=0, isExists=true], seoURL=New-Book-Alert-Enter-the-ReadTheGirl-Giveaway, seoTitle=null, pullQuotesList=null, pullQuote=null, pullQuoteId=0, searchFlag=false, authorByLine=null, authorDesc=null, authorLink=null, authorFileVO=FilesVO [fileId=42371, filePath=null, fileName=null, fileLength=0, fileWidth=0, createdBy=0, createByUser=null, creationTime=null, lastModifiedBy=0, lastModifiedByUser=null, lastModifiedTime=null, mimeType=null, fileRef=null, fileSize=0, extension=null, title=null, body=null, completeFilePath=/pages/img/membersnaps/SheSpeaks_Logo_Symbol_Only_10182021080530.jpg, height=1777, width=1777, maxHeight=50, maxWidth=50, displayWidth=50, displayHeight=50, fileStatusId=0, searchKeyword=null, searchFlag=false, queryId=0, isExists=true], authorFileId=42371, authorType=0, storyImgFileVO=null, storyImgFileId=0, videoHtml=, authorImageFileId=0, authorImageFileVO=null, previousCategoryId=null, previousBlogStatusId=0, fromBlogDetails=0, blogCategoryName=Entertainment, blogCategoryUrl=null, blogCategoryDesc=null, defaultImage=false, tags=null, optionIds=null, tagOptionId=null, tagId=null, tag=null, tagID=0, tagDetails=null, tagIds=null, testId=0, extBlogURL=null, extBlogStatus=0, bloggerSince=null, extBlogLimit=0, authorTestsList=[], blogURL=, blogName=, bloggerProfileId=0, sliderBlog=false, eventonHome=false, vosonHome=false, partyAndGiveawayDate=04/01/2019, imageCredit=https://www.instagram.com/mommaslittlereviews/, pullQuoteMemId=null, offerSubHead=null, subHead=null, displayOrder=0,includeInGoogleSearch=false]
Mar 06, 2019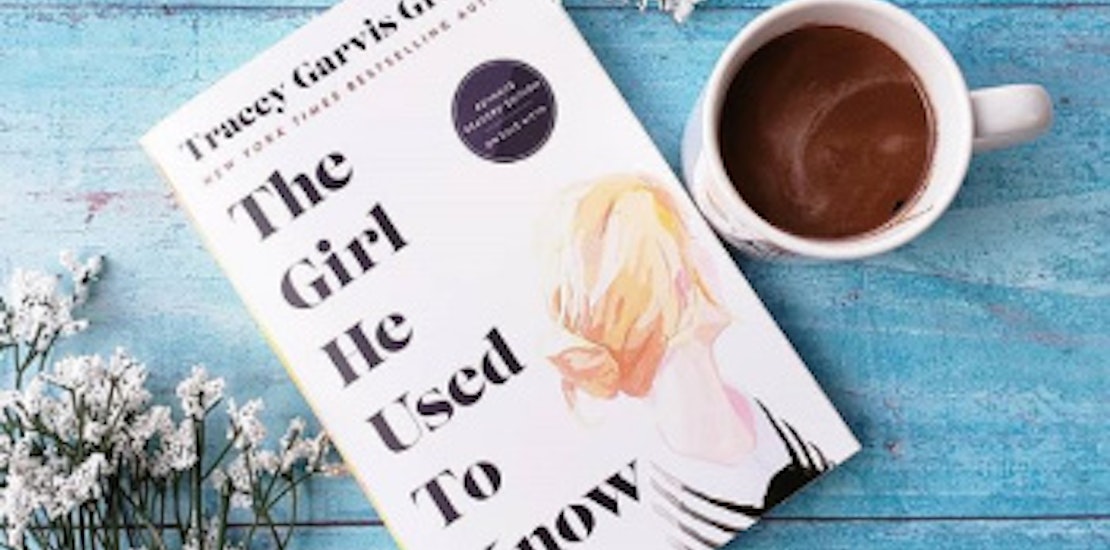 https://www.instagram.com/mommaslittlereviews/
We love sharing our favorite book recommendations, so we're excited to give you the chance to win the much anticipated, must-read novel, The Girl He Used to Know, by New York Times bestselling author Tracey Garvis-Graves.
This compelling story, told in alternating timelines, will pull you right in, tug at your heartstrings, and have you flipping the pages until you find out how the story ends.
SheSpeaks members have early access to this novel, and here's what they've said about The Girl He Used to Know:
"This was an absolutely beautiful book that I finished very quickly - such an amazing read. I highly recommend you snag a copy of this one. But do keep some tissues handy." - onemused
"I enjoyed this book - the characters were easy to root for. Annika and Jonathan's journey made it hard to put this down." - mnicotarm
"Oh my word. What a riveting read, and such an interesting spin on the female character." - cduran001
"From cover to cover, this book is amazing. A true love story that has you cheering for the couple." - caseyl. highly
The Girl He Used to Know will be on sale starting April 2, 2019. Find out more and pre-order your copy here.
You can enter to win one of three copies of the book below! One lucky winner will also receive a bonus prize - a beautiful tote bag and tea sampler with honey stix.
*Three lucky contestants will be chosen at random to receive a copy of The Girl He Used To Know. One winner will also receive a tote bag and tea sampler.Giveaway is open through April 1, 2019 and is open to U.S. residents at least 18 years of age. Entrants must be a member of SheSpeaks. If you are not a member, click here to join. Winner will be notified by email.
This post is sponsored by St. Martin's Press.
Update: Thanks to all who entered. Congrats to our winners, SheSpeaks members peter26, DewGirl and cknittel1!