Celebrate College Bound Teens with Michelle Obama & An Insomnia Cookie Giveaway #CollegeSigningDay

by
SheSpeaksTeam
is this the date @ED : BlogVO [categoryId=70165, blogId=145076, blogTitle=Celebrate College Bound Teens with Michelle Obama & An Insomnia Cookie Giveaway #CollegeSigningDay, publishingDate=May 03, 2017 12:00 AM, maxResponses=null, noOfComments=null, fileId=29468, blogClosingDate=null, blogCommentClosed=null, blogCategoryId=70165, queryId=0, blogCategoryIdIndex=0, sharedCategoriesList=null, blogStatusId=34, commentsClosedFlag=false, categoryIdForLog=0, blogModuleCategoryId=0, blogFileVo=null, latestCommentsList=null, verticalCatSeoURL=null, currentDate=08/08/2022, blogLink=null, authorName=SheSpeaksTeam, authorLognId=SheSpeaksTeam, authorAcctId=67580, vosTypeid=3, searchTestId=0, searchStatusId=0, searchAuthorType=0, authorBlogNumber=0, surveyData1=null, surveyData1Desc=null, surveyData2=null, surveyData2Desc=null, pullQuoteMemberId=null, filePath=null, fileName=null, vosType=0, subhead=null, offerSubhead=null, description=null, creationTime=null, authorFname=SheSpeaks, verticalCategoryId=null, sectionId=0, imageFileVO=FilesVO [fileId=29468, filePath=null, fileName=null, fileLength=0, fileWidth=0, createdBy=0, createByUser=null, creationTime=null, lastModifiedBy=0, lastModifiedByUser=null, lastModifiedTime=null, mimeType=null, fileRef=null, fileSize=0, extension=null, title=null, body=null, completeFilePath=/pages/img/redesign/blogs/michelleobama_and_mylasmith_05012017172253.jpg, height=350, width=350, maxHeight=480, maxWidth=360, displayWidth=350, displayHeight=350, fileStatusId=0, searchKeyword=null, searchFlag=false, queryId=0, isExists=true], seoURL=Michelle-Obama-Celebrates-College-Bound-Teens-For-CollegeSigningDay, seoTitle=null, pullQuotesList=null, pullQuote=null, pullQuoteId=0, searchFlag=false, authorByLine=null, authorDesc=null, authorLink=null, authorFileVO=FilesVO [fileId=42371, filePath=null, fileName=null, fileLength=0, fileWidth=0, createdBy=0, createByUser=null, creationTime=null, lastModifiedBy=0, lastModifiedByUser=null, lastModifiedTime=null, mimeType=null, fileRef=null, fileSize=0, extension=null, title=null, body=null, completeFilePath=/pages/img/membersnaps/SheSpeaks_Logo_Symbol_Only_10182021080530.jpg, height=1777, width=1777, maxHeight=50, maxWidth=50, displayWidth=50, displayHeight=50, fileStatusId=0, searchKeyword=null, searchFlag=false, queryId=0, isExists=true], authorFileId=42371, authorType=0, storyImgFileVO=null, storyImgFileId=0, videoHtml=, authorImageFileId=0, authorImageFileVO=null, previousCategoryId=null, previousBlogStatusId=0, fromBlogDetails=0, blogCategoryName=Living, blogCategoryUrl=null, blogCategoryDesc=null, defaultImage=false, tags=null, optionIds=null, tagOptionId=null, tagId=null, tag=null, tagID=0, tagDetails=null, tagIds=null, testId=0, extBlogURL=null, extBlogStatus=0, bloggerSince=null, extBlogLimit=0, authorTestsList=[], blogURL=, blogName=, bloggerProfileId=0, sliderBlog=false, eventonHome=false, vosonHome=false, partyAndGiveawayDate=05/21/2017, imageCredit=null, pullQuoteMemId=null, offerSubHead=null, subHead=null, displayOrder=0,includeInGoogleSearch=false]
May 03, 2017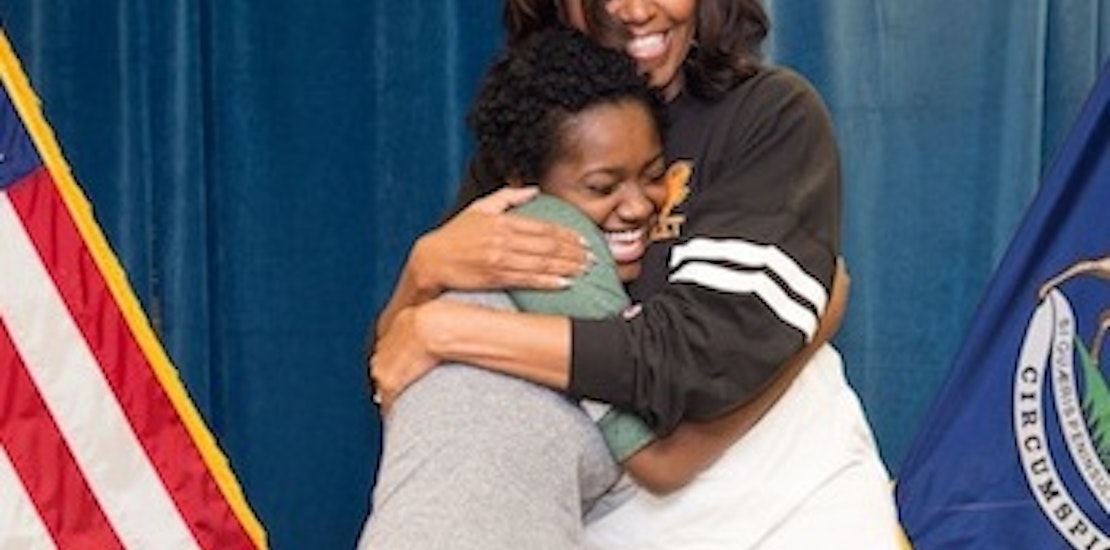 College Signing Day is upon us, which means high school seniors all decked out in their college shirts can proudly strut their stuff and announce to their loved ones which school they have chosen to further their education. College Signing Day is a way to celebrate teens who have chosen a college path (whether that be a 4 year college, community college, or some type of career training program) and inspire peers who need a boost of encouragement.
Are you celebrating someone who is going, went, or will go to college (possibly, even yourself)? Show your college pride - and win a gift box of Insomnia Cookies, which are a favorite in dorm rooms across America!
With the help of BetterMakeRoom.org, communities across the country are hosting pep rally-like events to honor their students on College Signing Day. Though high school seniors officially make their colleges choices on May 1st, BetterMakeRoom encourages schools and communities to find time to host an event any time between now and early June, where teens are encouraged to wear t-shirts from the college they have chosen to attend.
College Signing Day also welcomes back former First Lady Michelle Obama to a star-studded College Signing Day event on May 5th, where over 1,000 events will be held across the U.S. InStyle reports about MTV's recent announcement that it will host and live-stream an event which will feature Michelle along with Neil Patrick Harris, Quest Love, Billy Eichner, Andy Cohen, Michael B. Jordan, Nick Cannon, former congresswoman Gabby Giffords and more. Also (and more importantly) in attendance will be more than 200 New York City high school students.
As she gears up for her College Signing Day, Michelle Obama had this to say: "One of the greatest honors of my life was serving as your first lady, and one of my greatest joys is hearing the stories of young people like you pursuing your dreams through education. I love hearing about how you've challenged yourself, how you've overcome obstacles. You are working to create a life that you can be proud of and I want you to know that I'm rooting for you every step of the way. Trust me, you've got this."
If your community is not hosting an event or you just really like showing off your college pride, you can also take part in College Signing Day by snapping a selfie of yourself wearing college gear and use the hashtag #CollegeSigningDay on May 5th.
Which current, past or future college student are you celebrating? What school did she/he attend? Tell us below and you'll be entered to win a gift box from Insomnia Cookies!
There are two ways to enter:
Simply comment below and tell us about a student you are proud of - and what school they attended, or will attend.
AND/OR
Tweet about the giveaway!
Click here to Tweet: "Entered to win Insomnia Cookies to celebrate #CollegeSigningDay, thx to @SheSpeaksUp! bit.ly/2p23YJ3"
*One lucky commenter or Tweeter will be chosen at random to receive the Insomnia Cookies 12 Cookie Gift Box. Giveaway is open through May 21st, 2017 to U.S. residents at least 18 years of age. Entrants must be a member of SheSpeaks. If you are not a member, click here to join. Winner will be notified by email.