Is this Pumpkin Spice For Real? Find Out the Crazy Truth & Enter Our #PumpkinSpiceGiveaway

by
SheSpeaksTeam
is this the date @ED : BlogVO [categoryId=70165, blogId=145214, blogTitle=Is this Pumpkin Spice For Real? Find Out the Crazy Truth & Enter Our #PumpkinSpiceGiveaway, publishingDate=October 04, 2017 12:00 AM, maxResponses=null, noOfComments=null, fileId=30207, blogClosingDate=null, blogCommentClosed=null, blogCategoryId=70165, queryId=0, blogCategoryIdIndex=0, sharedCategoriesList=null, blogStatusId=34, commentsClosedFlag=false, categoryIdForLog=0, blogModuleCategoryId=0, blogFileVo=null, latestCommentsList=null, verticalCatSeoURL=null, currentDate=03/21/2023, blogLink=null, authorName=SheSpeaksTeam, authorLognId=SheSpeaksTeam, authorAcctId=67580, vosTypeid=3, searchTestId=0, searchStatusId=0, searchAuthorType=0, authorBlogNumber=0, surveyData1=null, surveyData1Desc=null, surveyData2=null, surveyData2Desc=null, pullQuoteMemberId=null, filePath=null, fileName=null, vosType=0, subhead=null, offerSubhead=null, description=null, creationTime=null, authorFname=SheSpeaks, verticalCategoryId=null, sectionId=0, imageFileVO=FilesVO [fileId=30207, filePath=null, fileName=null, fileLength=0, fileWidth=0, createdBy=0, createByUser=null, creationTime=null, lastModifiedBy=0, lastModifiedByUser=null, lastModifiedTime=null, mimeType=null, fileRef=null, fileSize=0, extension=null, title=null, body=null, completeFilePath=/pages/img/redesign/blogs/PumpkinSpiceNewsletter_10022017103653.jpg, height=350, width=350, maxHeight=480, maxWidth=360, displayWidth=350, displayHeight=350, fileStatusId=0, searchKeyword=null, searchFlag=false, queryId=0, isExists=true], seoURL=Is-this-Pumpkin-Spice-For-Real-Find-Out-the-Crazy-Truth-Enter-Our-PumpkinSpiceGiveaway, seoTitle=null, pullQuotesList=null, pullQuote=null, pullQuoteId=0, searchFlag=false, authorByLine=null, authorDesc=null, authorLink=null, authorFileVO=FilesVO [fileId=42371, filePath=null, fileName=null, fileLength=0, fileWidth=0, createdBy=0, createByUser=null, creationTime=null, lastModifiedBy=0, lastModifiedByUser=null, lastModifiedTime=null, mimeType=null, fileRef=null, fileSize=0, extension=null, title=null, body=null, completeFilePath=/pages/img/membersnaps/SheSpeaks_Logo_Symbol_Only_10182021080530.jpg, height=1777, width=1777, maxHeight=50, maxWidth=50, displayWidth=50, displayHeight=50, fileStatusId=0, searchKeyword=null, searchFlag=false, queryId=0, isExists=true], authorFileId=42371, authorType=0, storyImgFileVO=null, storyImgFileId=0, videoHtml=, authorImageFileId=0, authorImageFileVO=null, previousCategoryId=null, previousBlogStatusId=0, fromBlogDetails=0, blogCategoryName=Living, blogCategoryUrl=null, blogCategoryDesc=null, defaultImage=false, tags=null, optionIds=null, tagOptionId=null, tagId=null, tag=null, tagID=0, tagDetails=null, tagIds=null, testId=0, extBlogURL=null, extBlogStatus=0, bloggerSince=null, extBlogLimit=0, authorTestsList=[], blogURL=, blogName=, bloggerProfileId=0, sliderBlog=false, eventonHome=false, vosonHome=false, partyAndGiveawayDate=10/22/2017, imageCredit=null, pullQuoteMemId=null, offerSubHead=null, subHead=null, displayOrder=0,includeInGoogleSearch=false]
Oct 04, 2017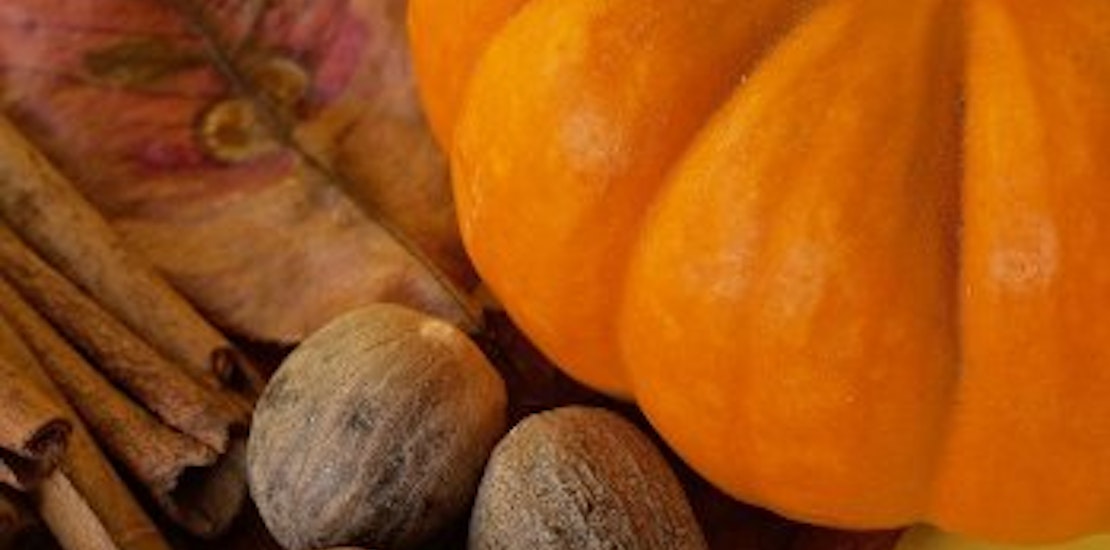 Has pumpkin spice flavoring gone over the top? It's hard to know anymore what's an actual product and what's just a joke. So we decided to do some serious pumpkin investigating and find out: which seemingly extreme items are real, and which are fake? It isn't as easy as you'd think!
Below are 8 pumpkin spice items. Five are real and three are fake. Can you tell which is which? The answer (and a pumpkin spice treats giveaway!) is at the bottom of this post.
Pumpkin Spice Astrology
Can't decide what pumpkin spice treat to eat next? Don't worry! The stars will tell you! Just find your birthdate on the astrology calendar and you'll soon learn if you should be eating pumpkin spice chili or Halo Top pumpkin pie ice cream. It's that simple.
Pumpkin Spice Scratch 'n Sniff Clothing
Google 'pumpkin spice clothing' and you'll see plenty of t-shirts with sayings like "Pumpkin spice is my favorite season" and "I like pumpkin spice a latte." But do any of them actually SMELL like pumpkin spice? Not until now! Just rub the appliqué on your belly and the scent of fall will waft into the air.
Pumpkin Spice Pet Shampoo
Flavored shampoo for humans is nothing new. But now your dog or cat can smell like pumpkin spice too. Yes, when your four-legged friend rolls around in the mud, replace that dirty smell with a pumpkin spice wash. Just be careful about using it on hungry pets, as they may crawl around in circles, looking for the real pie to eat!
Pumpkin Spice Toilet Paper
Most toilet paper is boring and unscented. Luckily, home product retailers have finally decided to add flavor to our lives by selling pumpkin spice toilet paper. It will freshen both you and your bathroom this fall!
Pumpkin Spice Deoderant
It's so lovely to walk into a house that smells like freshly-baked pie. Now you can bring that scent in with you! Just buy the new all-natural deoderant that has the scent of pumpkin, cinnamon, nutmeg and clove. Hurry, it's only out for a limited time.
Spray-On Pumpkin Spice
Are you so addicted to pumpkin spice that you want everything you eat to taste like it? Now you can - with a bottle of spray-on pumpkin spice flavoring. Squirt it on your eggs for a pumpkiny breakfast. Mist it on your turkey sandwich for a lunch that tastes like Thanksgiving. Spray it on your meatballs for a dinner that's, um, different.
Pumpkin Spice Pumpkins
More than 10 years after the release of the original Starbucks Pumpkin Spice Latte, botanists have finally figured out how to cross pumpkins with cinnamin and clove plants to create the ultimate fall squash. This new pumpkin spice pumpkin looks a little browner than your standard pumpkin, but it smells and tastes spicier. Look for it at your local farmer's market, beginning fall 2018!
Delicious Homemade Pumpkin Spice Lattes, Made Without Sugar, But Tastes Just as Sweet
These drinks are made with Organic Stevia In The Raw®, which has just three calories per packet but provides the sweetening equivalence of two teaspoons of sugar! Watch this video to see how...
So... Which of the above is real and which is fake?!?
REAL:
FAKE (as far as we know!):
Pumpkin Spice Scratch 'n Sniff Clothing
Pumpkin Spice Toilet Paper
Pumpkin Spice Pumpkin
What pumpkin spice products do you love? Enter for the chance to win a basket of pumpkin spice treats!
There are three ways to enter:
Comment below and tell us your favorite pumpkin spice product!

Tweet about the giveaway: Click

HERE

to Tweet: "Which pumpkin spice products are real? Find out & win PS treats in the @SheSpeaksUp #PumpkinSpiceGiveaway! bit.ly/2k5qEuB"

BONUS (worth 5 entries!): Post on Instagram: Take a photo of a pumpkin spice product you enjoy. Tag #PumpkinSpiceGiveaway, #SheSpeaks and #entry.
*One lucky commenter, Tweeter or Instagrammer will be chosen at random to receive a variety of pumpkin spice food treats, valued at approximately $50. Giveaway is open through October 22nd, 2017 to U.S. residents at least 18 years of age. Entrants must be a member of SheSpeaks. If you are not a member, click here to join. Winner will be notified by email.