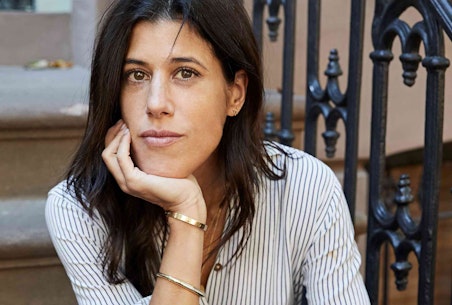 Alessandra Olanow
How to Establish a Creative Ritual with Illustrator Alessandra Olanow

by
SheSpeaksTeam
Nov 30, 2022
If you're someone who finds it difficult to find creativity in your life or work, listen in as Aliza sits down to have a conversation with Alessandra Olanow, author and illustrator. Alessandra is the author of I Used to Have a Plan and the upcoming book Hello, Grief: I'll Be Right with You. Aliza and Alessandra discuss how to establish a creative habit, her story of navigating grief, and how she drew a book.


Episode Highlights:
12:37 - Alessandra's tips for exploring creativity
19:48 - Finding inspiration and energy using the five senses
22:28 - Alessandra's new book,

Hello, Grief: I'll Be Right With You
More About Alessandra
During the pandemic's height, Alessandra saw an even greater need for human connection, so she used her artistic skills to set up an experiment about staying in touch. She scheduled zoom calls with friends, neighbors, and strangers in which she would sketch their portrait. She posted each drawing and an excerpt from their conversations at @thespacebetweenyouandme.
Links & Resources:

Have a guest suggestion for the podcast? We want to hear from you!
Email us or message us on Instagram, Facebook, or Twitter @shespeaksup.

Want to join a thriving community?
Sign up to be a part of the SheSpeaks community and get in on the latest giveaways!
You can find our full episodes wherever you listen to your favorite podcasts:
Apple | Spotify | Google Podcasts | Stitcher