By
SheSpeaksTeam
Mar 30, 2022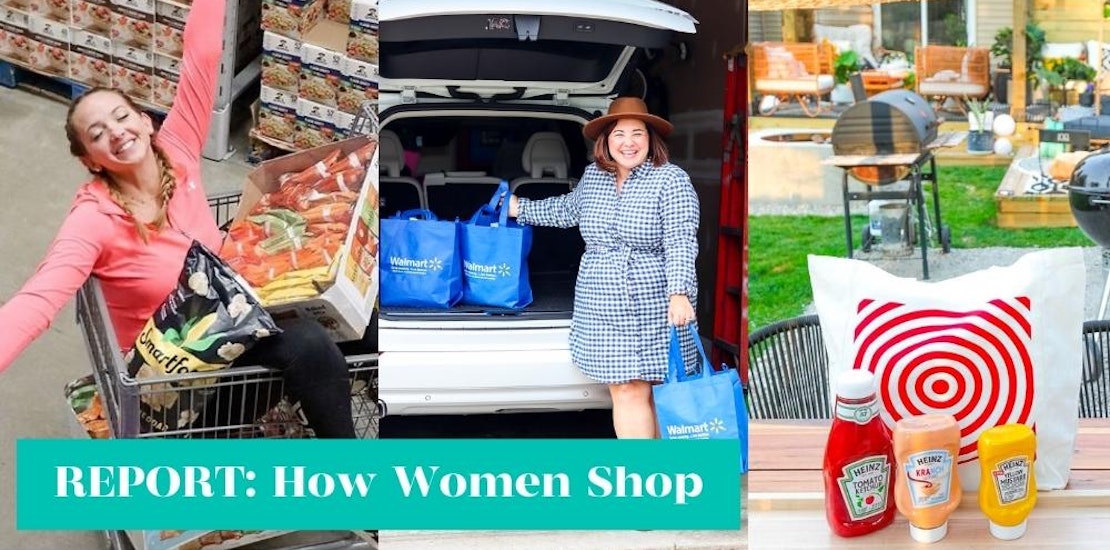 Thank you for taking our Shopper Survey, the results are in! Over the last two years, there is no question that shopping habits have evolved. In fact, Adobe estimates that the pandemic has added a whopping $218.53 billion dollars to ecommerce since March 2020. US ecommerce grew 14.2% in 2021.

According to a study that SheSpeaks just completed with 1,200 respondents, women still buy the majority of their groceries in store.

Here are a few key responses from our members:
68% of women say that they buy ALL of their groceries in-store. By comparison, just 36% of beauty and grooming products are bought ALL in-store with 10% being purchase ALL online.
In-store purchasing for food still dominates with 67% of women reporting that they go to the store 1 or more times per week for groceries. Although 99% of women surveyed shop on Amazon.com, just 33% say that they do so 1 or more times per week. Additionally, 32% say that they shop at Walmart 1 or more times per week.
Walmart is by far the #1 most frequented retailer for groceries with 65% of respondents shopping there. Target is a distant #2 at 38%.
Free shipping is critical when shoppers decide to buy online. 74% say that it is very influential in deciding to purchase from an online retailer. Additionally, 89% will sometimes or always buy extra items to meet the free shipping minimum on an online retail site.
Price (89%) followed by a Good Experience with a product/service (84%) and Positive review online (62%) round out the top 3 factors that impact a purchase decision
The SheSpeaks "How Women Shop" study is chock full of important shopper insights! Please see the full report below. And watch your inbox for our next survey!