Hottest New Hues to Paint Your Space

By
SheSpeaksTeam
Oct 10, 2022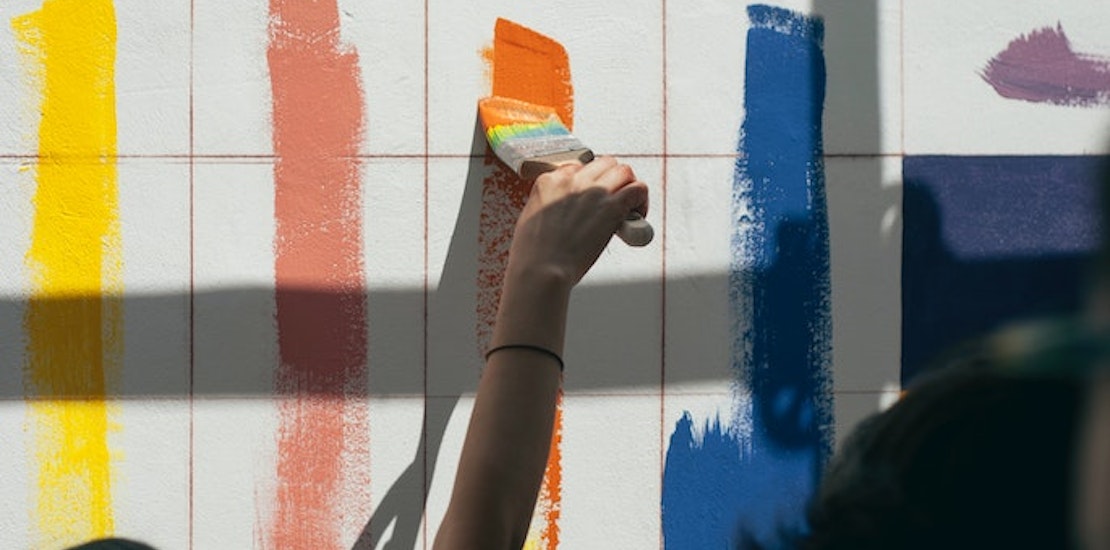 UnSplash/Joseph Perez
Painting a room in your home can make for a fun and easy DIY project that can really transform the whole vibe of your space. Whether you want to change the mood of the room, make it appear larger, brighter or just refresh paint-worn walls there are many color options to choose from. Before you head off to the hardware store to gather your paint samples, here are a few tips and color choices to consider.


Which paint brand to choose?
With so many brands to choose from like Benjamin Moore, Behr, Glidden, Sherwin Williams and many more - finding the right one for your project can be tough. SheSpeaks members have shared reviews for Glidden's DUO Premium Paint & Primer in One and many love this one step process and that it is a more economical choice. SheSpeaks member artenzie says, "I love the idea of having the Primer in the paint, since it is such a time saver. I painted a bench and the paint stayed on well after a year, event hough the bench is exposed to the elements. Clean up is fast and easy and the paint odor is very little."



SheSpeaks member SuperGirlSaving loves that her Benjamin Moore brand paint color matched the exact shade of the sample she chose. She says, "The color sample, placed against the wall, is a perfect match. Benjamin Moore Aura, Waterborne Interior Paint has made me one happy painter, and I will most certainly buy this paint in the future."


Which color is right for your project?
Looking ahead to trending colors of 2023, there are some beautiful soft colors, but also dark, romantic and dreamy shades to choose from.


Dark Room by Sherwin Williams
Sherwin Williams has introduced the shade Darkroom to their 2023 collection which can add both elegance and romance to a space. Darkroom is a deep dark purple shade that works well to add a punch of color to accent walls, doors or frames. Adding this shade to all walls of a room can create a cozy, comfortable and intimate atmosphere.



Glidden's Vining Ivy

This dreamy blueish green hue is Glidden's 2023 color of the year and will make a statement without being too overpowering. Vining Ivy is on-trend for jewel-toned colors and works well with deeper toned wood accents. Painting your trim an off white shade really works well to compliment this bright yet muted tone. This color can also work as an eye popping ceiling accent if you want to get creative with your space.




Behr's Blank Canvas
As many who have dabbled in DIY home painting know, there are countless shades of white to choose from and finding just the right one for your home can be difficult. Behr's 2023 shade of the year truly offers a Blank Canvas to those who choose to accent their space with muted walls and pops of color in other areas. This off-white shade will add a bright and airy elegance to your space and is a little warmer than many similar hues. It's also a great shade to paint trim and accent darker shades.


Benjamin Moore's October Mist

Though Benjamin Moore is yet to announce their 2023 color of the year, last year's October Mist is still a popular light sage hue perfect to brighten up your space. With green and grey hues, this shade gives a very organic neutral and natural feel for those who enjoy earthy tones. And because it works well with lots of other shades, you can decorate with a wider sense of freedom around your freshly painted walls.




What do you think of today's popular home color trends?

Do you have a favorite paint brand you trust to attain that perfect look for your space?
Share your reviews with us here!