Holiday Gift Ideas For the Chef in Your Life

By
SheSpeaksTeam
Dec 15, 2021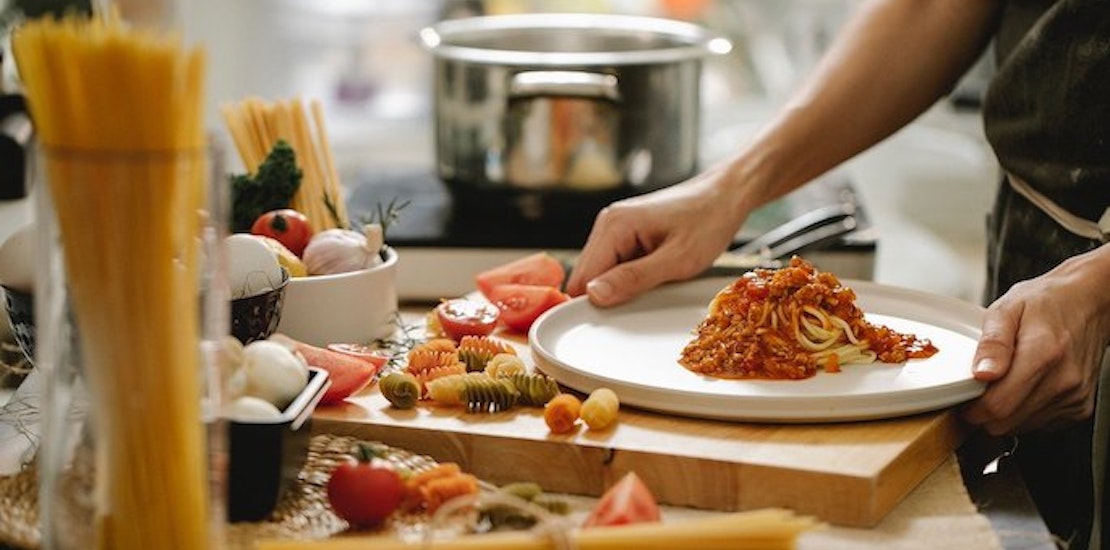 Pixabay
If you are lucky enough to have someone who loves to cook in your life, then why not encourage their hobby a little this holiday season. SheSpeaks members have rated some of their favorite cooking tools, recipe books and gadgets perfect for someone who enjoys creating works of art in the kitchen.

Lodge Cast Iron Skillet

People can be very particular about their cast iron and this skillet from Lodge cookware is a favorite among our SheSpeaks member cooks. If you want something that can last a lifetime and get tons of use in the kitchen, this is it. SheSpeaks member TheMaven says, "Lodge has been making durable and affordable cast ironware for over 100 years in South Pittsburg, Tennessee. Properly seasoned and maintained cast iron will last for generations and will become better and better the more it is used. Don't be intimidated - Lodge posts care instructions on their website, as well as lots of great recipes."




Crock-Pot 4-Quart Manual Slow Cooker
Lovers of the slow cooker always rave about the ease of use, great recipes and tender meat. According to our members, this Crock-Pot brand slow cooker is the real deal and will transform the way you cook in the kitchen. Our member glad2beamom has bought this appliance not once but twice and uses it often, even bringing it to potluck parties. She says, "I loved my first one so much that I bought a second one. It is my most used and most useful small appliance. It gets hot enough that I don't worry about undercooking dried beans. I use it at minimum twice a week. It is also small enough that it doesn't take up a ton of dishwasher and cabinet space. It's a great size for transporting to potlucks then plugging in when you get there."

Better Homes and Garden New Cookbook

When they say "New", they mean this cookbook has been updated in 2007 from its original 1951 publication. But even though it is not a brand new book, SheSpeaks members have been giving it 5 star reviews steadily since 2014. This book is truly a kitchen staple that every home chef should have in their kitchen. SheSpeaks member Kiwi6685 says, "I think everyone could use this cookbook! I have a ton of cookbooks in my home, but every time I look for a recipe, I always find myself back at this cookbook! It has so many recipes and many are simple and easy to follow!"





Pampered Chef Mini Spatula
If you're looking for the perfect chef-approved kitchen tool that's small enough to fit in a stocking, look no further. This small spatula can do mighty things, like slip perfectly under a warm-straight from the oven cookie without causing any breaks or crumbles. SheSpeaks member AprilKat refuses to use any other spatula when making eggs. She says, "Yes it is pricey.... Yes it is small... but I really really love this spatula! I am sure I am not the only one who does this but this makes the best over easy eggs ever! No lie I can't use any other spatula to flip my eggs it doesn't work as well as this guy does. I may or may not go around the house looking like Spongebob having a spatula attached to me LOL!"

Good Cook Mandolin Slicer

For those that love creating new recipes that involve lots of chopping and slicing, this Good Cook Mandolin Slicer can make life a lot easier. Fruits and vegetables can be perfectly sliced in seconds, allowing the cook to move on to other taste in the kitchen quicker. PinkPrincess717 is very happy with hers and says, "I love the Good Cook Mandolin Slicer! It works great to slice carrots, cucumbers, apples, tomatoes, and potatoes! The blade is able to slice in 3 levels of thickness! It has grips on the bottom so that it doesn't slide around! It firmly stays in place! The blades are sharp and its made with durable materials! I am impressed!"




What do you think of the 5 home chef gift ideas listed above?

Do you have something you use in the kitchen that you can't live without?
Share your reviews with us here!