Here's What To Stream and Snack On This Weekend

By
SheSpeaksTeam
Apr 08, 2022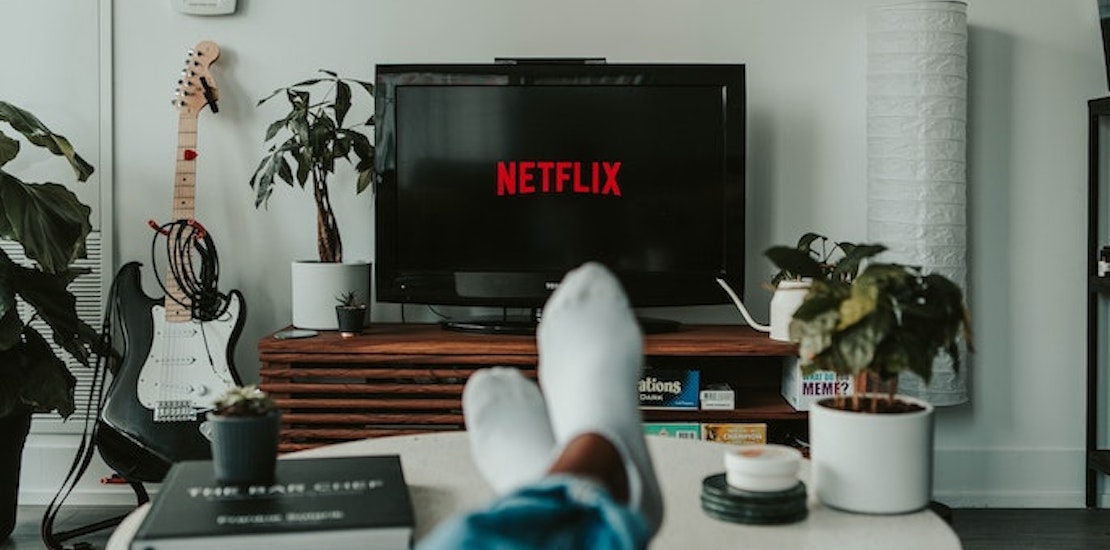 Unsplash/Mollie Sivaram
No plans this weekend? Or maybe you want to cancel your plans, unwind and make it a home movie night this weekend? Here's a few buzzed about gems you can stream right from your living room and some fun snacks to pair well with your cinema night.

Marry Me
Now sreaming on Peacock
Not only is this a rom-com starring Jennifer Lopez, but it's also a musical! Lopez plays a pop superstar (big stretch,, right?) that decides to marry a complete stranger straight from her audience of fans after she is betrayed by her fiancee. Owen Wilson plays the newly betrothed stranger who couldn't be more different than the pop star he married. We can't wait to see how this plays out.


Break out the Reese's Mallow-Top Peanut Butter Cups for this sure-to-be sweet and romantic movie. The marshmallow, chocolate and peanut butter blend together in such a perfect decadent balance, you won't even care if this pair makes it in the end. SheSpeaks member Parrothead loves this twist on a classic candy and says, "This is basically the classic REESE'S Peanut Butter Cup with a different top. The top is white, meant to taste like marshmallow, and the bottom is the traditional milk chocolate. And the filling, as always, is AH-mazing Peanut Butter! A fun twist on the classic - great addition to your springtime treat lineup!"

House of Gucci
Now streaming on Amazon Prime, Apple TV, YouTube and more
Power house movie director Ridley Scott brings us this epic tale inspired by the true story of the Italian fashion empire and the family behind it. This family's story, which includes unbridled ambition, betrayal and murder was almost made for the movies. Watch as Patrizia Reggiani marries into the fashion family and turns Gucci on its head.


This Gucci saga will have you in your seat for well over 2 hours, so we suggest dimming the lights and popping up some Orville Redenbacher's Movie Theater Butter Popcorn to give yourself that true movie theater experience. SheSpeaks member Sharman421 makes sure to have this popcorn at the ready before binging her streaming favorites. She says, "OK, turn on your favorite binge series and pop some of this Movie Theater Popcorn! Soooo good!"

Red Rocket
Now streaming on Prime Video, Vudu Movie, Apple TV and more
From the writers and director who brought us indie fan favorite The Florida Project, comes this comedy drama tale of a washed-up adult film star/con-man that tries to charm his way back from Los Angeles to his small home town in Texas. It's for sure a quirky, fun tale with some great first-time actors that really make this movie shine.


Because this is a comedy/drama (not to mention a little bit nutty), we think it's the perfect time to munch on a salty/sweet combo of Emerald Walnuts & Almonds with Dried Cherries. SheSpeaks member laurnk loves this healthy snack and says, "These snack packs are great! They are a perfect balance of sweet and salty and the size makes them really convenient. Plus, they are healthy."



Fresh
Now streaming on Hulu
This may start out as your average run-of-the-mill modern dating story about a single woman down on the online dating app scene who finally meets a great guy in real life. But this sweet little romance tale soon takes a turn into dark absurdist horror territory with some social commentary to boot. We won't give away any spoilers, but just know that the new boyfriend is not all he seems.


You may want to keep your snacks light for this one. So Natural Freeze Dried Fruits are a perfect healthy way to snack on something crunchy, sweet and light while viewing this horror tale. SheSpeaks member rgoobs is a big fan of these freeze dried fruits and says, "Delicious, Whole Foods/Natural/Organic grab and go snack good for all ages. Freeze dried fruit that is ONLY fruit - no sugar or additives! Found at Dollar Store for only a $1.00. Flavors include apple, mixed fruit, banana. Gluten Free, Vegan Friendly - how awesome is that!"

What snacks do you like to pair with your weekend movies?

Share your snack reviews here!