How To Take The Best Bath

By
SheSpeaksTeam
May 24, 2022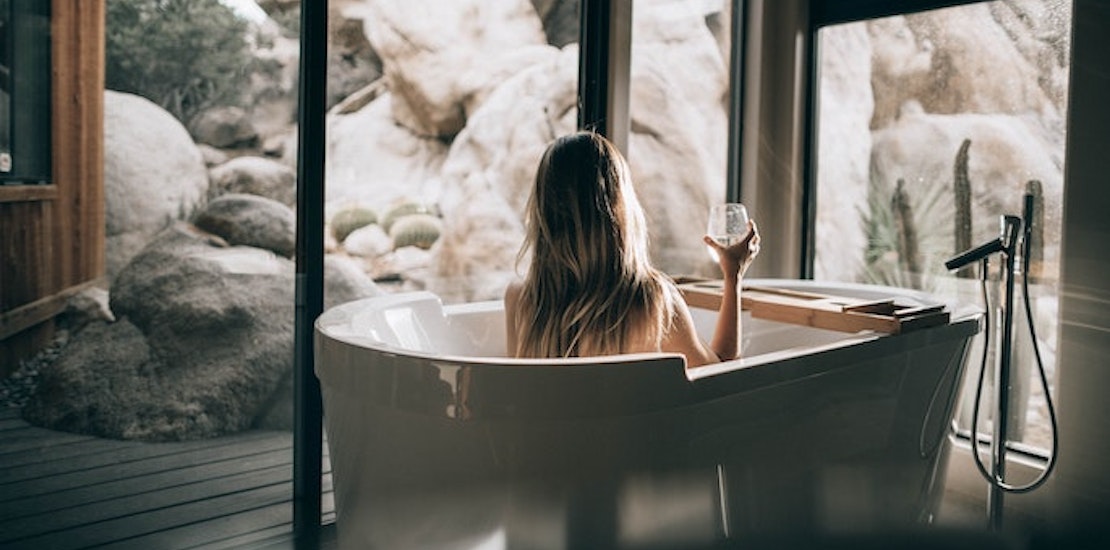 UnSplash/Roberto Nickson
You may be aware that soaking in a warm tub feels wonderful, but there is also scientific evidence out there suggesting that an occassional tub soak comes with a number of health benefits. Eating Well lists several studies that found taking a bath soothes sore muscles, improves cognitive function, lifts the mood and may even boost cardiac function in a similar way to exercise. Feel like going for a soak? Here are a few SheSpeaks member approved soothing self care products to bring along in the tub for an extra relaxing experience.

Dr. Teal's Balance and Calm Matcha Green Tea Foaming Bath

Bubble baths aren't just for kids and with this Dr. Teal's Foaming Bath infused with salts and essential oils, you may just feel like you're at a very grown-up spa. SheSpeaks member love the way the product leaves their skin feeling soft after a bath. Lovely2999 says, "This foaming bath with green tea is very good to my skin. It's calming & focus. It gently cleanses, and very refreshing. Great scent! I highly recommend this product."






Goat Haus Dairy Dead Sea Scrub
The bath is the perfect place to exfoliate as your skin softens and soaks in the warm water. Goat Haus Dairy Dead Sea Scrub contains dead sea salts which are high in minerals and work really well for exfoliating tired skin. SheSpeaks member gmoney1951 loves the way her skin feels after using this scrub. She says, "My sister has used this and loved it. So she mailed me one and I have to say my skin feels so good. I only use twice a week but it keep my skin in good condition."

Lush Intergalactic Bath Bomb

A good bath bomb may be just the thing you need to unwind and enjoy the scents, colors and skin benefits from one of these babies. Lush is known for making a very popular line of bath bombs in every scent and color you could imagine, but these Intergalactic bath bombs are definitely a crowd favorite. SheSpeaks member LilReiner loves to plop one of these in the bath and says, "The height of luxury! Lush products are such good quality. They look and smell pretty, making all us gals feel like queens! This bath bomb is an instant pick me up and great relaxer after a long day."


Shea Moisture Coconut & Hibiscus Shea Butter Lotion
A good body moisturizer is essential when stepping out of a hot bath. Skin tends to dry out a bit in hot water and its best to moisturize while skin is still a little damp after a bath to keep the moisture in. SheSpeaks member rhoward45836 is a fan of this lotion and says, Quality lotion that smells amazing and works hard. Glides on smooth and smells amazing. I have rosacea and very dry spots on my face. This has been a life saver due to it not being overly greasy and absorbs nicely into the skin."

Do you take an occasional bath to unwind?

What are your go-to bath products? Share your reviews here!