Get Ready for the Emmys, Where Co-Stars Compete & You Win A Year of Netflix! #SheSpeaksEmmys

by
SheSpeaksTeam
is this the date @ED : BlogVO [categoryId=70162, blogId=145191, blogTitle=Get Ready for the Emmys, Where Co-Stars Compete & You Win A Year of Netflix! #SheSpeaksEmmys, publishingDate=September 06, 2017 12:00 AM, maxResponses=null, noOfComments=null, fileId=30067, blogClosingDate=null, blogCommentClosed=null, blogCategoryId=70162, queryId=0, blogCategoryIdIndex=0, sharedCategoriesList=null, blogStatusId=34, commentsClosedFlag=false, categoryIdForLog=0, blogModuleCategoryId=0, blogFileVo=null, latestCommentsList=null, verticalCatSeoURL=null, currentDate=10/02/2023, blogLink=null, authorName=SheSpeaksTeam, authorLognId=SheSpeaksTeam, authorAcctId=67580, vosTypeid=3, searchTestId=0, searchStatusId=0, searchAuthorType=0, authorBlogNumber=0, surveyData1=null, surveyData1Desc=null, surveyData2=null, surveyData2Desc=null, pullQuoteMemberId=null, filePath=null, fileName=null, vosType=0, subhead=null, offerSubhead=null, description=null, creationTime=null, authorFname=SheSpeaks, verticalCategoryId=null, sectionId=0, imageFileVO=FilesVO [fileId=30067, filePath=null, fileName=null, fileLength=0, fileWidth=0, createdBy=0, createByUser=null, creationTime=null, lastModifiedBy=0, lastModifiedByUser=null, lastModifiedTime=null, mimeType=null, fileRef=null, fileSize=0, extension=null, title=null, body=null, completeFilePath=/pages/img/redesign/blogs/Emmys_09032017205221.jpg, height=350, width=350, maxHeight=480, maxWidth=360, displayWidth=350, displayHeight=350, fileStatusId=0, searchKeyword=null, searchFlag=false, queryId=0, isExists=true], seoURL=Get-Ready-for-the-Emmys-Where-Co-Stars-Compete-You-Win-A-Year-of-Netflix-SheSpeaksEmmys, seoTitle=null, pullQuotesList=null, pullQuote=null, pullQuoteId=0, searchFlag=false, authorByLine=null, authorDesc=null, authorLink=null, authorFileVO=FilesVO [fileId=42371, filePath=null, fileName=null, fileLength=0, fileWidth=0, createdBy=0, createByUser=null, creationTime=null, lastModifiedBy=0, lastModifiedByUser=null, lastModifiedTime=null, mimeType=null, fileRef=null, fileSize=0, extension=null, title=null, body=null, completeFilePath=/pages/img/membersnaps/SheSpeaks_Logo_Symbol_Only_10182021080530.jpg, height=1777, width=1777, maxHeight=50, maxWidth=50, displayWidth=50, displayHeight=50, fileStatusId=0, searchKeyword=null, searchFlag=false, queryId=0, isExists=true], authorFileId=42371, authorType=0, storyImgFileVO=null, storyImgFileId=0, videoHtml=, authorImageFileId=0, authorImageFileVO=null, previousCategoryId=null, previousBlogStatusId=0, fromBlogDetails=0, blogCategoryName=Entertainment, blogCategoryUrl=null, blogCategoryDesc=null, defaultImage=false, tags=null, optionIds=null, tagOptionId=null, tagId=null, tag=null, tagID=0, tagDetails=null, tagIds=null, testId=0, extBlogURL=null, extBlogStatus=0, bloggerSince=null, extBlogLimit=0, authorTestsList=[], blogURL=, blogName=, bloggerProfileId=0, sliderBlog=false, eventonHome=false, vosonHome=false, partyAndGiveawayDate=09/18/2017, imageCredit=null, pullQuoteMemId=null, offerSubHead=null, subHead=null, displayOrder=0,includeInGoogleSearch=false]
Sep 06, 2017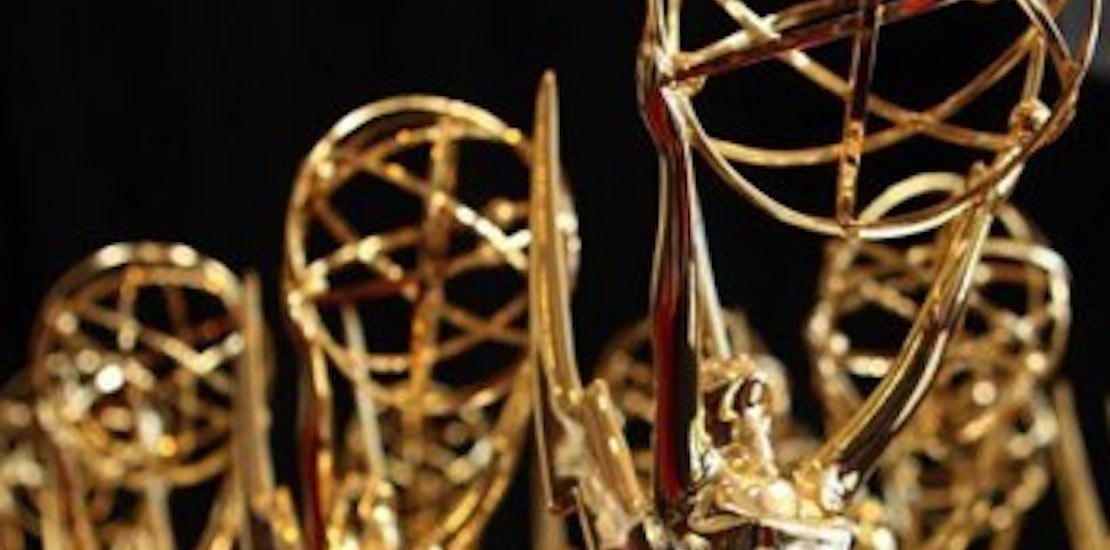 Will the Emmy winner for best actor be from This Is Us or This is Us? Will the best actress in a miniseries be from Big Little Lies or Big Little Lies?
Thanks to a switch in the Emmys, where voters were no longer limited in the number of contenders they could vote for, this year's Emmys have an unprecedented number of co-stars from the same shows competing against each other.
Will these co-stars cancel each other out? Or will the best nominee win? We'll be watching - and rooting on our favorites - next Sunday, September 17.
Who are you cheering for? Tell us for the chance to win a one-year subscription to Netflix!
The new NBC drama got an impressive 10 Emmy nominations, including the only 'big four' network to be nominated for Best Drama. But it's the acting categories that will make it interesting. Both Sterling K. Brown & Milo Ventimiglia were nominated for Outstanding Lead Actor in a Drama Series. Three of the six actors nominated in the Outstanding Guest Actor in a Drama Series are from This is Us: Denis O'Hare, Brian Tyree Henry, and Gerald McRaney. Also watch for Chrissy Metz (Outstanding Supporting Actress in a Drama) and Ron Cephas Jones (Outstanding Supporting Actor in a Drama.) Will we cry when we watch acceptance speeches as much as we do when we watch This is Us?
This juicy HBO drama earned 16 Emmy nominations and puts Hollywood mega-stars against each other. Both Nicole Kidman and Reese Witherspoon are nominated for Outstanding Lead Actress in a Limited Series or Movie while Shailene Woodley and Laura Dern are both up for their supporting roles. We are awaiting these results as closely as we watched the show unfold!
The variety sketch series tied with Westworld to get 22 Emmy nominations this year - the most of any shows. Nine actors were nominated, including three for Outstanding Supporting Actress in a Comedy Series (Vanessa Bayer, Leslie Jones and Kate McKinnon), 3 for Outstanding Guest Actor in a Comedy Series (Dave Chappelle, Lin-Manuel Miranda and Tom Hanks) , 2 for Outstanding Guest Actress in a Comedy Series (Kristen Wiig and Melissa McCarthy) and 1 for Outstanding Supporting Actor in a Comedy Series (Alec Baldwin). No matter who wins these categories, the speeches will likely keep us on the edges of our seat.
And if we thought the Big Little Lies stars would shine, watch for more classic Hollywood royalty on Emmy night, all in the Outstanding Lead Actress categories. In drama, there's Jane Fonda/Lily Tomlin for Grace and Frankie, and in comedy, there's Jessica Lange/Susan Sarandon in Feud: Bette and Joan.
Yes, September 17 is going to be a star-studded, not-to-be-missed night!
Who do you hope will win at the Emmys? Tell us for the chance to win a one-year subscription to Netflix!
There are two ways to enter:
Comment below and tell us what stars and shows you'll be cheering for at the Emmys.

Tweet about the giveaway: Click

HERE

to Tweet: "Entered the #SheSpeaksEmmys giveaway to win a year of Netflix, thx to @SheSpeaksUp!

bit.ly/2xNgce6

"
*One lucky commenter or Tweeter will be chosen at random to receive a year's subscription to Netflix, which will be given as a $100 Netflix gift card. This can pay for a complete year of basic service but can also be used toward months of premium service. Giveaway is open through September 18th, 2017 to U.S. residents at least 18 years of age. Entrants must be a member of SheSpeaks. If you are not a member, click here to join. Winner will be notified by email.