Flavored Coffee Creamers For Your Morning Cup

By
SheSpeaksTeam
Mar 03, 2023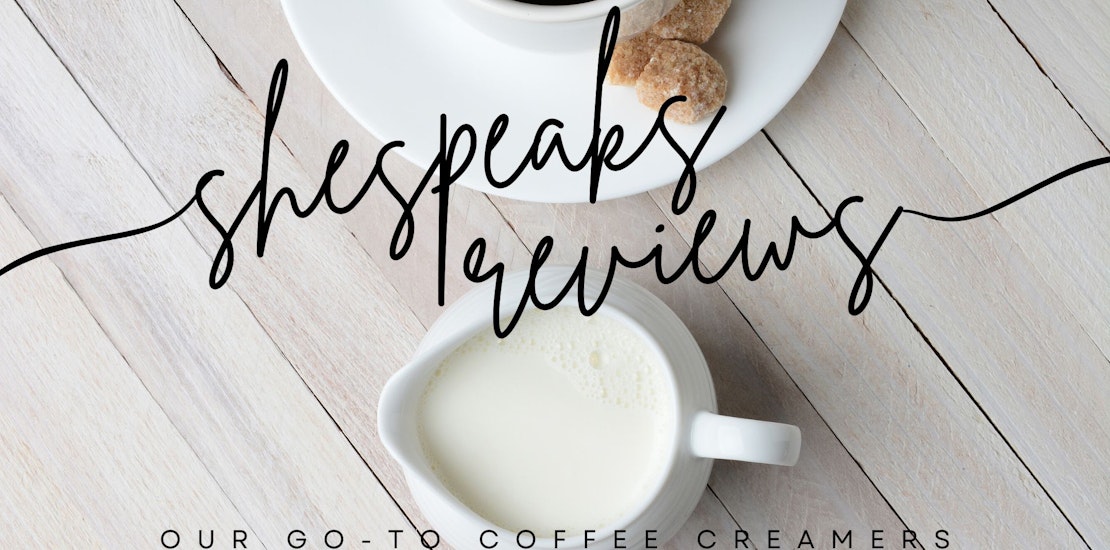 For those who like to indulge with a little cream in their coffee, there is no better way than with some of the flavored creamers in your dairy aisle. But which ones add the perfect creamy flavor to your morning brew? SheSpeaks members share some of their favorite ways to bring their coffee to the next level with coffee creamer.

Dunkin Donuts Coffee Creamer

This line of coffee creamer is a winner among many SheSpeaks members for its variety of flavors and the creaminess it brings. With donut-inspired flavors like Coffee Cake and Boston Kreme and the more classic hazelnut or vanilla, these creamers will definitely sweeten your cup. They also offer non-dairy blends in soy and almond creamers. SheSpeaks member jwilk27 loves these creamers and says, "The best of both worlds right here...coffee and donuts without ever leaving your house! So tasty! It's like dessert in a cup! Love it!"



Coffee Mate Natural Bliss Creamer - Vanilla
Coffee Mate Creamer has been a staple for coffee lovers for decades. This line of creamers from the company boasts more natural ingredients like real milk and cream as well as natural Madagascar vanilla extract for flavor, no artificial flavors or colors or high sugar count. SheSpeaks member SnoopyLoopy says it simple and to the point, "I love that this isn't overly sweet but still feels like an indulgence. I add a bit of cinnamon on top and don't miss the higher sugar options at all."



Planet Oat Oatmilk Creamer

With oatmilk quickly becoming one of the most popular non-dairy milks on the market, it's no surprise that people are also falling in love with oat creamers. This Planet Oatmilk coffee creamer is available in 4 mouth-watering flavors like Sweet Creme, French Vanilla, Caramel and Coffee Cake. For those who wish to avoid dairy, this is a great alternative. SheSpeaks member ABAKER845 is a big fan of this creamer. She says, "I just love Planet Oat Oatmilk creamer, it is way better and healthier than regular creamers. It gives my coffee a delicious hint of flavor and I can enjoy the flavor of my coffee as well! This creamer is a must try if you love creamy coffee!"




International Delight Caramel Macchiato Creamer
The caramel macchiato is one of Starbuck's most popular coffee flavors and for fans who wish to copy this drink at home, the International Delight Caramel Macchiato Creamer is the way to go. There is no extra sugar needed when adding this sweetened cream to your cup. SheSpeaks member bonita7878 gives this particular flavor rave reviews. She says, "This is in my top three favorite creamers; can easily squeak to #1 ~ all three are tied LOL Sweet, creamy, just the right flavor every time. I use this to make iced coffee macchiato as well or just in iced coffee. Great hot or cold!"

Do you add a creamer to your coffee?

Which is your favorite? Share your reviews with us here!