Enter the #SheSpeaksNewYear Instagram Giveaway to Win a Fitbit

by
SheSpeaksTeam
is this the date @ED : BlogVO [categoryId=70165, blogId=144580, blogTitle=Enter the #SheSpeaksNewYear Instagram Giveaway to Win a Fitbit, publishingDate=January 06, 2016 12:00 AM, maxResponses=null, noOfComments=null, fileId=25264, blogClosingDate=null, blogCommentClosed=null, blogCategoryId=70165, queryId=0, blogCategoryIdIndex=0, sharedCategoriesList=null, blogStatusId=34, commentsClosedFlag=false, categoryIdForLog=0, blogModuleCategoryId=0, blogFileVo=null, latestCommentsList=null, verticalCatSeoURL=null, currentDate=05/31/2023, blogLink=null, authorName=SheSpeaksTeam, authorLognId=SheSpeaksTeam, authorAcctId=67580, vosTypeid=3, searchTestId=0, searchStatusId=0, searchAuthorType=0, authorBlogNumber=0, surveyData1=null, surveyData1Desc=null, surveyData2=null, surveyData2Desc=null, pullQuoteMemberId=null, filePath=null, fileName=null, vosType=0, subhead=null, offerSubhead=null, description=null, creationTime=null, authorFname=SheSpeaks, verticalCategoryId=null, sectionId=0, imageFileVO=FilesVO [fileId=25264, filePath=null, fileName=null, fileLength=0, fileWidth=0, createdBy=0, createByUser=null, creationTime=null, lastModifiedBy=0, lastModifiedByUser=null, lastModifiedTime=null, mimeType=null, fileRef=null, fileSize=0, extension=null, title=null, body=null, completeFilePath=/pages/img/redesign/blogs/newyeareveinstagram_12292015134426.jpg, height=350, width=350, maxHeight=480, maxWidth=360, displayWidth=350, displayHeight=350, fileStatusId=0, searchKeyword=null, searchFlag=false, queryId=0, isExists=true], seoURL=Enter-the-SheSpeaksNewYear-Instagram-Giveaway-to-Win-a-Fitbit, seoTitle=null, pullQuotesList=null, pullQuote=null, pullQuoteId=0, searchFlag=false, authorByLine=null, authorDesc=null, authorLink=null, authorFileVO=FilesVO [fileId=42371, filePath=null, fileName=null, fileLength=0, fileWidth=0, createdBy=0, createByUser=null, creationTime=null, lastModifiedBy=0, lastModifiedByUser=null, lastModifiedTime=null, mimeType=null, fileRef=null, fileSize=0, extension=null, title=null, body=null, completeFilePath=/pages/img/membersnaps/SheSpeaks_Logo_Symbol_Only_10182021080530.jpg, height=1777, width=1777, maxHeight=50, maxWidth=50, displayWidth=50, displayHeight=50, fileStatusId=0, searchKeyword=null, searchFlag=false, queryId=0, isExists=true], authorFileId=42371, authorType=0, storyImgFileVO=null, storyImgFileId=0, videoHtml=, authorImageFileId=0, authorImageFileVO=null, previousCategoryId=null, previousBlogStatusId=0, fromBlogDetails=0, blogCategoryName=Living, blogCategoryUrl=null, blogCategoryDesc=null, defaultImage=false, tags=null, optionIds=null, tagOptionId=null, tagId=null, tag=null, tagID=0, tagDetails=null, tagIds=null, testId=0, extBlogURL=null, extBlogStatus=0, bloggerSince=null, extBlogLimit=0, authorTestsList=[], blogURL=, blogName=, bloggerProfileId=0, sliderBlog=false, eventonHome=false, vosonHome=false, partyAndGiveawayDate=01/29/2016, imageCredit=null, pullQuoteMemId=null, offerSubHead=null, subHead=null, displayOrder=0,includeInGoogleSearch=false]
Jan 06, 2016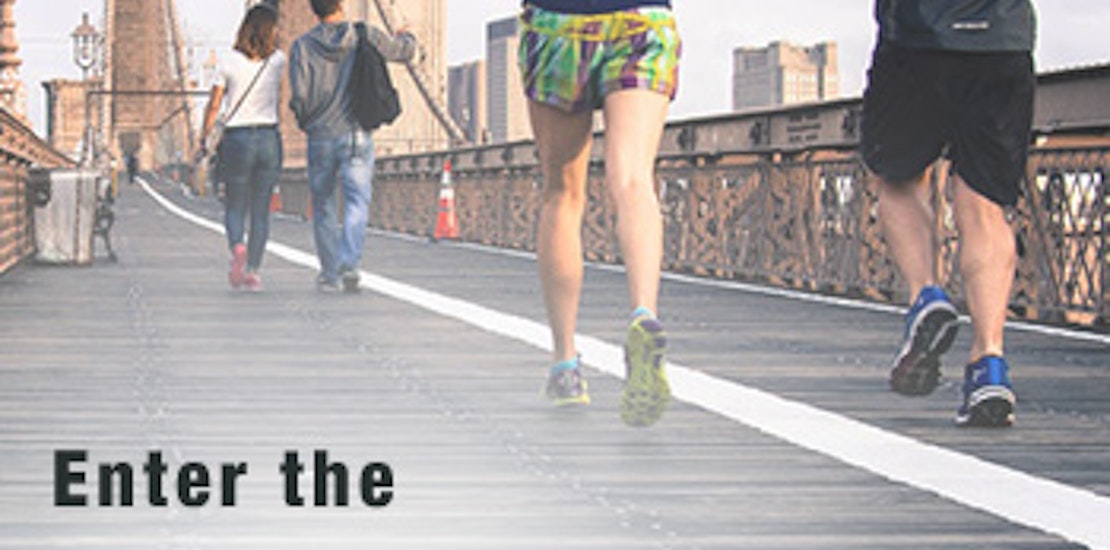 It's a new year, a time to reflect and make resolutions which will improve our lives in the year head. Did you know that every January, roughly one in three Americans resolve to better themselves in some way? While 75% of people stick to these goals for at least a week, less than half (46%) are on target six months later.
Are you determined to stick to your goals? Have you nailed down what these goals are? Sometimes a simple share reinforces motivaton.
Join our #SheSpeaksNewYear Instagram giveaway and let us know what New Year's resolutions you are looking most forward to keeping this year by sharing an image of you working towards that goal. The photo could one with healthy food/exercising (diet), at work (career), with your kids (more family time), or any other resolution you may have!
To enter, simply place your New Year's resolution photo with hashtag #SheSpeaksNewYear on your Instagram account. One lucky participant will win a Fitbit! Make sure to follow @SheSpeaksUp on Instagram if you don't already. We will pick a winner randomly at the end of this campaign.
Rules: This promotion isn't sponsored, endorsed or administered by, or associated with Instagram. Users can not inaccurately tag content or encourage users to inaccurately tag content. By entering, entrants confirm they are 13+ years of age, release Instagram of responsibility, and agree to Instagram's term of use. Winner must follow the SheSpeaks Instagram account. One lucky Instagrammer will be chosen at random to receive a Fitbit valued at $99.95. Enter by midnight on January 29th. Giveaway is open to U.S. residents only and must be a member of SheSpeaks. If you are not a member, click here to join. Winner will be notified by email on Feburary 1st. One entry per person.
Update: The winner is gracepignatare. Thanks to all for entering!