Ideas for Celebrating Dia del Niño + Giveaway

by
SheSpeaksTeam
is this the date @ED : BlogVO [categoryId=70164, blogId=146037, blogTitle=Ideas for Celebrating Dia del Niño + Giveaway , publishingDate=April 25, 2022 12:00 AM, maxResponses=null, noOfComments=null, fileId=43718, blogClosingDate=null, blogCommentClosed=null, blogCategoryId=70164, queryId=0, blogCategoryIdIndex=0, sharedCategoriesList=null, blogStatusId=34, commentsClosedFlag=false, categoryIdForLog=0, blogModuleCategoryId=0, blogFileVo=null, latestCommentsList=null, verticalCatSeoURL=null, currentDate=12/02/2023, blogLink=null, authorName=SheSpeaksTeam, authorLognId=SheSpeaksTeam, authorAcctId=67580, vosTypeid=3, searchTestId=0, searchStatusId=0, searchAuthorType=0, authorBlogNumber=0, surveyData1=null, surveyData1Desc=null, surveyData2=null, surveyData2Desc=null, pullQuoteMemberId=null, filePath=null, fileName=null, vosType=0, subhead=null, offerSubhead=null, description=null, creationTime=null, authorFname=SheSpeaks, verticalCategoryId=null, sectionId=0, imageFileVO=FilesVO [fileId=43718, filePath=null, fileName=null, fileLength=0, fileWidth=0, createdBy=0, createByUser=null, creationTime=null, lastModifiedBy=0, lastModifiedByUser=null, lastModifiedTime=null, mimeType=null, fileRef=null, fileSize=0, extension=null, title=null, body=null, completeFilePath=/pages/img/redesign/blogs/Blog Header_04252022174005.jpg, height=500, width=1000, maxHeight=480, maxWidth=360, displayWidth=360, displayHeight=180, fileStatusId=0, searchKeyword=null, searchFlag=false, queryId=0, isExists=true], seoURL=Dia-Del-Nino-Ideas, seoTitle=null, pullQuotesList=null, pullQuote=null, pullQuoteId=0, searchFlag=false, authorByLine=null, authorDesc=null, authorLink=null, authorFileVO=FilesVO [fileId=42371, filePath=null, fileName=null, fileLength=0, fileWidth=0, createdBy=0, createByUser=null, creationTime=null, lastModifiedBy=0, lastModifiedByUser=null, lastModifiedTime=null, mimeType=null, fileRef=null, fileSize=0, extension=null, title=null, body=null, completeFilePath=/pages/img/membersnaps/SheSpeaks_Logo_Symbol_Only_10182021080530.jpg, height=1777, width=1777, maxHeight=50, maxWidth=50, displayWidth=50, displayHeight=50, fileStatusId=0, searchKeyword=null, searchFlag=false, queryId=0, isExists=true], authorFileId=42371, authorType=0, storyImgFileVO=null, storyImgFileId=0, videoHtml=, authorImageFileId=0, authorImageFileVO=null, previousCategoryId=null, previousBlogStatusId=0, fromBlogDetails=0, blogCategoryName=Food, blogCategoryUrl=null, blogCategoryDesc=null, defaultImage=false, tags=null, optionIds=null, tagOptionId=null, tagId=null, tag=null, tagID=0, tagDetails=null, tagIds=null, testId=0, extBlogURL=null, extBlogStatus=0, bloggerSince=null, extBlogLimit=0, authorTestsList=[], blogURL=, blogName=, bloggerProfileId=0, sliderBlog=false, eventonHome=false, vosonHome=false, partyAndGiveawayDate=04/30/2022, imageCredit=null, pullQuoteMemId=null, offerSubHead=, subHead=, displayOrder=0,includeInGoogleSearch=false]
Apr 25, 2022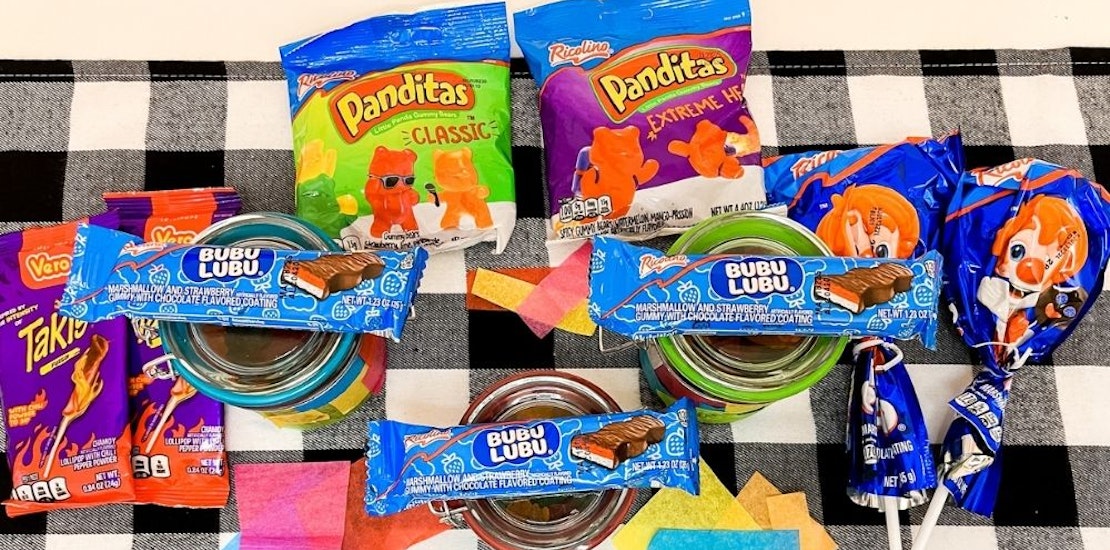 Did you know that in Mexico, Dia del Niño (Children's Day) takes place each year on April 30? It's a chance to celebrate children and spend time together indulging in games and all their favorite sweet treats. This is a celebration filled with games, candy, music, and more. SheSpeaks is excited to be celebrating Dia del Niño with Ricolino Candy and Vero Takis Lollipops. These favorite candies are the perfect way to celebrate the day!
Read on to see how you can enter to win a $50 grocery gift card (your choice Walmart, HEB or Fiesta Mart) to purchase your favorite Ricolino and Vero products and celebrate Dia Del Nino this year.
We've got easy ways to celebrate Dia del Niño - watch below and let us know your favorite way to celebrate.

To get a great deal on Ricolino from ibotta, visit bit.ly/BarcelCandy and enter to win below!

Barcel Dia Del Nino
*One lucky contestant will be chosen at random to receive a $50 grocery gift card (your choice of Walmart, HEB, or Fiesta Mart). Giveaway is open through 4/30 to U.S. residents at least 18 years of age. Entrants must be a member of SheSpeaks. If you are not a member, click here to join. Winner will be notified by email.
Thanks to all who entered! Congrats to our winner SheSpeaks member Btriesthings.