Clean Naturally With These Plant-Based Products

By
SheSpeaksTeam
Oct 24, 2022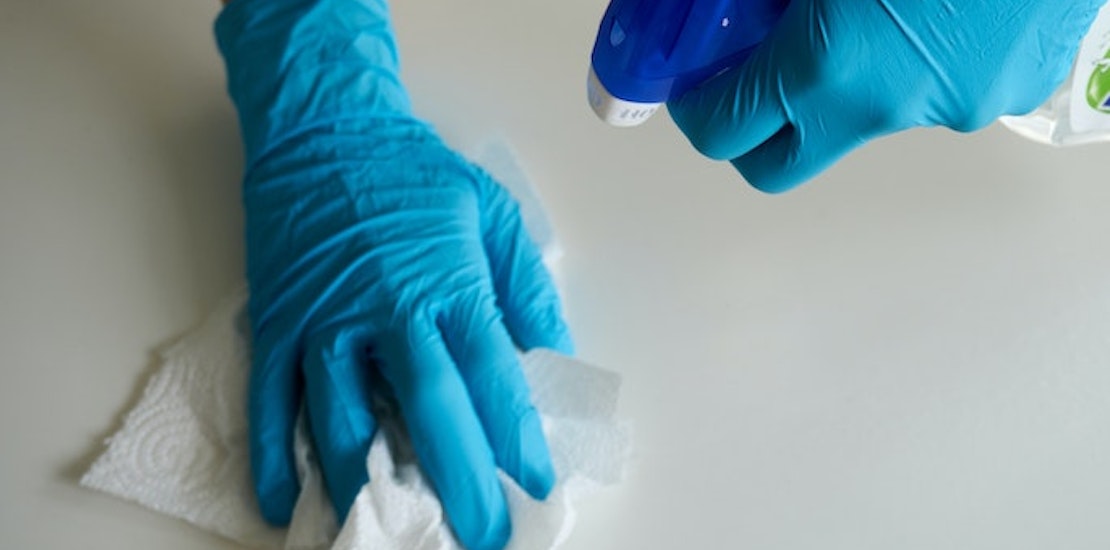 UnSplash
As many of us have become more thoughtful about the ingredients in the foods we eat and products we put on our skin, it's also important to think about what we are putting on the surfaces of our homes. There's lots of cleaning supplies on the market with natural, plant-based ingredients that do the job just as good as the rest. Here are a few natural cleaning supply products SheSpeaks members have reviewed and love.

Seventh Generation Morning Meadow All-Purpose Cleaner

This all-purpose cleaner is said to work well at cutting through grease and grime that can build up around your kitchen and non-porous surfaces. With no dyes or artificial fragrance, this is a natural cleaner you can feel good about using in your home. It is made with plant-based ingredients and essential oils to create a light fresh fragrance. You can even use this cleaner on your floors. SheSpeaks member Pinkprincess717 says, "I love Seventh Generation Fresh Morning Meadow All Purpose Cleaner! It works to clean floors, walls, stainless steel, porcelain, ceramic tile, and plastic surfaces! It's great to use in showers and bathtubs!"





Mrs. Meyers Clean Day Countertop Spray
There's a lot to love with the Mrs. Meyers line of natural dish soaps, hand soaps, room sprays and cleaners. This countertop cleaner comes in a fresh essential oil lavender scent and has added Vegetable Protein Extract formula to better clean kitchen messes. You can use this spray on finished wood, tile floors, countertops, walls, porcelain, bathroom fixtures and finished stone. SheSpeaks member Turtlecat is a big fan of the Mrs. Meyers line of household cleaners and says, "I love all the Mrs. Meyer's cleaning products; I much better at keeping up with cleaning since I found them. I love the basil-scented products for kitchen cleaning, and use the lavender to clean the bathroom."


Method Wood for Good Daily Cleaner

For all of your wood surfaces, this Method Wood for Good Daily Cleaner is a wonderful and natural way to make them shine. It's 100% nontoxic and plant-based with a lovely light almond scent. SheSpeaks member angelNrichie loves this cleaner and used it on her wood surfaces. She says, "I have several wood surfaces that I dust. The Method Wood For Good Daily Clean Almond makes my life easier when doing so. With traditional aerosol sprays, the cleaner sprays in multiple directions without consistency. With the Method Wood cleaner, it comes in a plastic spray bottle. The nozzle allows the wood cleaner to spray evenly and makes my wood surfaces smell and look great!"




Force of Nature Natural Cleaner
After your initial investment of around $75, this natural cleaning system pays for itself and saves money in the long-run. You simply attach the bottle to the base and it uses electricity to turn your tap water into a disinfecting liquid that fights grime and kills 99.9% of harmful bacteria. It also utilizes a small capsule of salt, water & vinegar while ionizing the water. And you can trust that you'll get your home clean because it is registered with the EPA to clean hospitals, vet clinics, schools and more. SheSpeaks member sloray689 is very happy with her purchase and says, "This little machine is worth it's weight in gold! It uses an ionization process on water mixed with a salt/vinegar concentration to make a household cleaner that kills a long list of germs and bacteria while being completely safe around kids and pets. The cleaner is only good 2 weeks after ionizing which is why you don't see it sold in stores. Force of nature is a portable machine to make this magic happen. I was skeptical when I first ordered mine but I am OBSESSED. I use it daily on every surface in home. I could not be happier with this product."

What do you think of the natural cleaning products listed above?

Do you try to use natural plant-based cleaners in your home? Share your product reviews with us here!