Check out (and Win!) What's Hot This Summer in the #SheSpeaksGiveaway

by
SheSpeaksTeam
is this the date @ED : BlogVO [categoryId=70165, blogId=144768, blogTitle=Check out (and Win!) What's Hot This Summer in the #SheSpeaksGiveaway, publishingDate=June 22, 2016 12:00 AM, maxResponses=null, noOfComments=null, fileId=27158, blogClosingDate=null, blogCommentClosed=null, blogCategoryId=70165, queryId=0, blogCategoryIdIndex=0, sharedCategoriesList=null, blogStatusId=34, commentsClosedFlag=false, categoryIdForLog=0, blogModuleCategoryId=0, blogFileVo=null, latestCommentsList=null, verticalCatSeoURL=null, currentDate=02/02/2023, blogLink=null, authorName=SheSpeaksTeam, authorLognId=SheSpeaksTeam, authorAcctId=67580, vosTypeid=3, searchTestId=0, searchStatusId=0, searchAuthorType=0, authorBlogNumber=0, surveyData1=null, surveyData1Desc=null, surveyData2=null, surveyData2Desc=null, pullQuoteMemberId=null, filePath=null, fileName=null, vosType=0, subhead=null, offerSubhead=null, description=null, creationTime=null, authorFname=SheSpeaks, verticalCategoryId=null, sectionId=0, imageFileVO=FilesVO [fileId=27158, filePath=null, fileName=null, fileLength=0, fileWidth=0, createdBy=0, createByUser=null, creationTime=null, lastModifiedBy=0, lastModifiedByUser=null, lastModifiedTime=null, mimeType=null, fileRef=null, fileSize=0, extension=null, title=null, body=null, completeFilePath=/pages/img/redesign/blogs/BlogPostNewsletterImage_06212016113817.jpg, height=350, width=350, maxHeight=480, maxWidth=360, displayWidth=350, displayHeight=350, fileStatusId=0, searchKeyword=null, searchFlag=false, queryId=0, isExists=true], seoURL=Check-out-and-Win-What-s-Hot-This-Summer-in-the-SheSpeaksGiveaway, seoTitle=null, pullQuotesList=null, pullQuote=null, pullQuoteId=0, searchFlag=false, authorByLine=null, authorDesc=null, authorLink=null, authorFileVO=FilesVO [fileId=42371, filePath=null, fileName=null, fileLength=0, fileWidth=0, createdBy=0, createByUser=null, creationTime=null, lastModifiedBy=0, lastModifiedByUser=null, lastModifiedTime=null, mimeType=null, fileRef=null, fileSize=0, extension=null, title=null, body=null, completeFilePath=/pages/img/membersnaps/SheSpeaks_Logo_Symbol_Only_10182021080530.jpg, height=1777, width=1777, maxHeight=50, maxWidth=50, displayWidth=50, displayHeight=50, fileStatusId=0, searchKeyword=null, searchFlag=false, queryId=0, isExists=true], authorFileId=42371, authorType=0, storyImgFileVO=null, storyImgFileId=0, videoHtml=, authorImageFileId=0, authorImageFileVO=null, previousCategoryId=null, previousBlogStatusId=0, fromBlogDetails=0, blogCategoryName=Living, blogCategoryUrl=null, blogCategoryDesc=null, defaultImage=false, tags=null, optionIds=null, tagOptionId=null, tagId=null, tag=null, tagID=0, tagDetails=null, tagIds=null, testId=0, extBlogURL=null, extBlogStatus=0, bloggerSince=null, extBlogLimit=0, authorTestsList=[], blogURL=, blogName=, bloggerProfileId=0, sliderBlog=false, eventonHome=false, vosonHome=false, partyAndGiveawayDate=07/04/2016, imageCredit=null, pullQuoteMemId=null, offerSubHead=null, subHead=null, displayOrder=0,includeInGoogleSearch=false]
Jun 22, 2016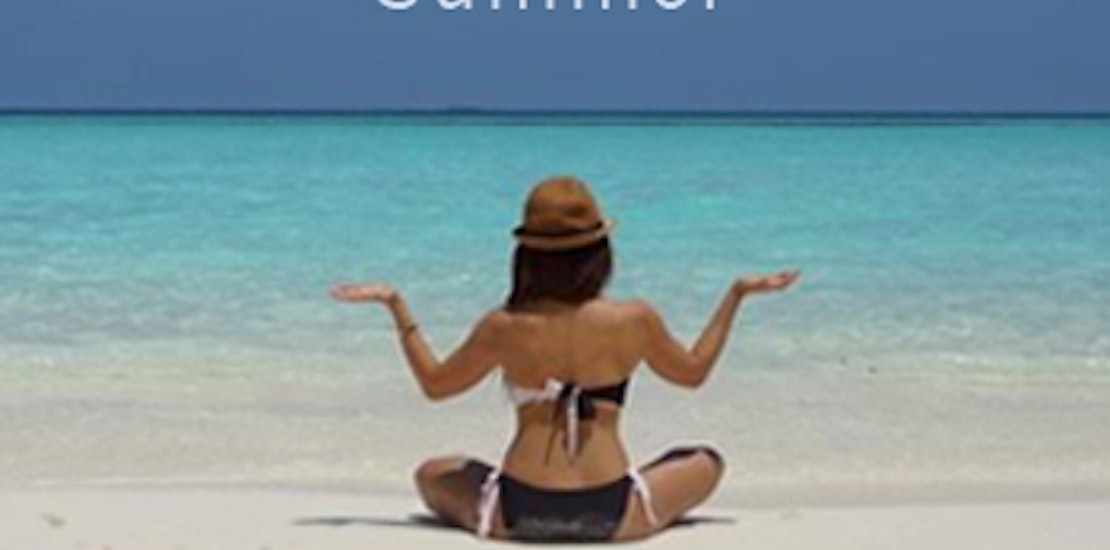 Your leather bomber jacket is packed away. Your down comforter is back in storage. It's time for summer and all the new trends that arrive with the heat.
Be in the know about what everyone will be obsessed with this summer. Plus, enter for a chance to win a prize pack of these hot summer items, along with a $50 Visa gift card!
Check out what's hot this summer...
Summer Fun: Round Beach Towels & Food Floats
Summer standards have a twist this year, with beach towels that are round and pool inflatables that are uniquely shaped. You can get one to look like everything from fancy-looking tapestries to everyday foods, such as pizza or donuts. Just try not to crave a slice after sunbathing on one of these!
Beauty: Bubble & Sheet Face Masks
Face Masks have always been around to clean and refresh the skin. But have you tried the new versions?
Bubble masks are a Korean product that is popping up worldwide. It uses charcoal to oxygenate the skin. When you rub it on, bubbles form and feel like they are 'scrubbing' your skin.
Sheet masks are like an individually-wrapped facial for your skin. You just unwrap the adhesive sheet and apply it to parts, or all, of your face. They even come in different varieties, including avocado, greek yogurt, tomato or red wine.
Food: Poke & Smoothie Bowls
Lunch is more fun when it comes in a bowl, which is why we are so excited by how popular both of these treats are becoming this summer.
Poke bowls (pronounced POH-keh), is a Hawaiian tradition that has recently become big on the mainland. They look like burrito bowls but have a sushi twist, most often made of rice, raw fish, garnishes and a soy-sauce based dressing.
Smoothie bowls can be just as beautiful and fun-to-eat. They are thicker versions of smoothies, served in a bowl (of course) with a variety of toppings, such as granola or fruit.
Doesn't sound like you could go wrong with either of these culinary delights. Let's eat!
Fashion: High Neck Swimsuits
When you think summer wear, you usually picture less coverage. But the latest in swimsuit trends actually bucks that tradition. High-neck swimsuits look similar to a halter top, extending to just under the neckline. You'll be sure to see these at the beach this summer!
Social Media: Musical.ly
The hottest app right now allows you to record a video with music in the background. Check out this fun Frozen karaoke spoof created by two of our SheSpeaks staffers:
.
What do you think will be hot this summer? Tell us and you could win a $50 Visa gift card plus a prize pack of these items (bubble mask, sheet mask, float & round towel)!
There are two ways to enter:
Simply comment below and tell us what you think will be trending this summer (from this list or your own)!
AND/OR
Tweet about the giveaway!
Click here to Tweet: "I entered a #SheSpeaksGiveaway to win a summer prize pack & gift card, thanks to @SheSpeaksUp! bit.ly/1UqW47b"
*One lucky commenter or Tweeter will be chosen at random to receive the following: $50 Visa gift card, Elizavecca Carbonated Bubble Clay Mask (valued at $10.80), [TONYMOLY] I'm Real Mask Sheet Pack of 11 (valued at $10.98),Big Mouth Inc Giant Slice Pool Float (valued at $15.00) and Big Mouth Inc Giant Slice Pool Beach Blanket (valued at $15.00). Giveaway is open through July 4th, 2016 to U.S. residents at least 18 years of age. Entrants must be a member of SheSpeaks. If you are not a member, click here to join. Winner will be notified by email.
Update: Thank you to everyone for entering! Congrats to our winner, SheSpeaks member Phall24!