Beat the Dry Winter Weather With These Head to Toe Moisturizers

By
SheSpeaksTeam
Jan 11, 2023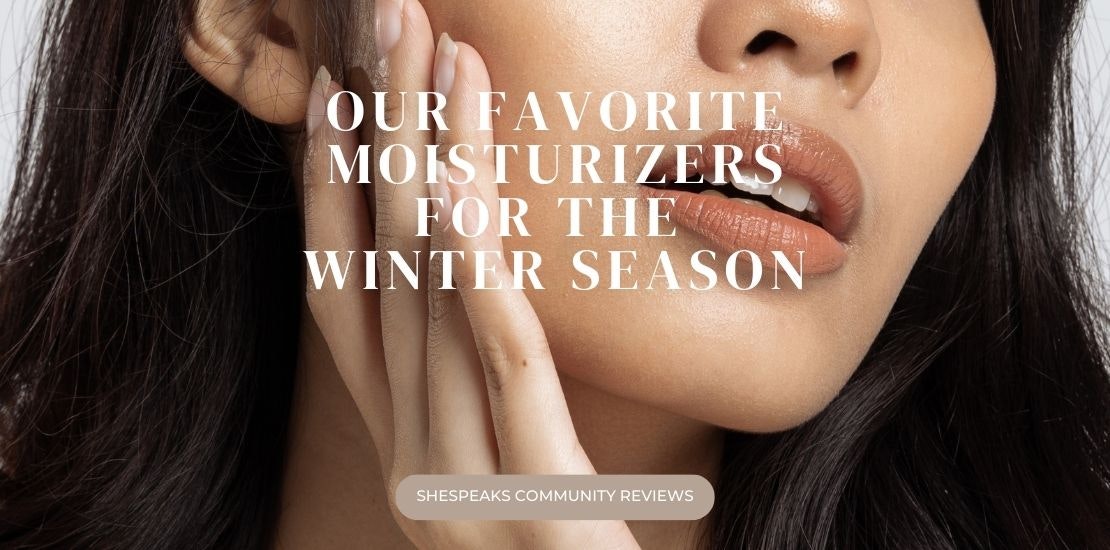 Cold winter winds and sitting inside with the heat on is sure to wreak havoc on your skin and hair. That's why it's important to keep extra hydrated this time of year. Here are a few products that SheSpeaks members have shared to keep you feeling silky smooth all winter long.

Hydrate That Hair

Keeping your hair feeling soft and static-free can be a struggle in the winter months. Whether you use a leave-in conditioner, hair mask, or rinse out product - there are many ways to get your hair back in shape! SheSpeaks members love It's a Ten Leave-In Conditioner, with most members giving it a 100% rating. Bsaenz1014 used this product after some color damage and says, "After frying my hair ( too many times of coloring it red then trying to bleach it), this product was a life saver! I had to cut my hair into a bob because it was left feeling the consistency of steamed veggies, but I really believe that It's a ten helped to get my hair back to where it needed to be! I have already recommended this product and brand to so many people!"

SheSpeaks members are also loving Dove's Daily Moisture Therapy Shampoo and Conditioner. Sweetsurrender8 says, "Dove has some great products for hair and skin. I love their shampoo and conditioner. It keeps my hair soft and manageable." And for another hydrating shampoo/conditioner combo SheSpeaks member JenniferSunshineMe turns to TRESemme Shampoo and Conditioner, "I love that this has vitamin E. I would consider this product to be similar to some of their other shampoos, but quite a bit more hydrating. Great! Pairs really well with the shampoo of the same type. Not too strong but very nourishing and hydrating. I need to buy some more!"


Face Moisturizers That Get the Job Done
Finding the right face cream that's not too greasy, sits well under makeup, and won't irritate your skin can be a daunting task. SheSpeaks member menunnally256 says she "can't live without" La Roche Posay Toleraine Double Repair Face Moisturizer because it has helped repair her dry skin. She shares, "My skin is so dry and this is the only product that has helped. It doesn't feel heavy on my skin and absorbs quickly. I use it every morning and every night."

If you're looking for extra hydration, as well as something to reduce puffiness and fine lines, SheSpeaks member Pinkprincess717 recommends L'Oreal Paris Revitalift Moisturizer. She states, "I love L'Oréal Paris Revitalift moisturizer! It has made my skin softer, firmer, and hydrated! I was able to notice a difference in just 1 week! It works to reduce the appearance of fine lines and wrinkles!"

And when hydrating the face, don't forget your lips! SheSpeaks member Susana8a has come to love Lypsyl Intense Protection Lypmoisturizer for her chapped lips. She says, "This made my lips feel so good! My chapped lips got instant relief. I tried this product before it was on the market and I have been a loyal customer ever since."

All Over Body Moisture

You may have heard that the best practice when using body moisturizer is to apply directly after a shower and just pat on skin prior to toweling off, but Nivea's In-Shower Body Lotion conditions your skin right there in the shower. SheSpeaks member oregongirl420 says, "I've never used a lotion like this before! It smells amazing, and once you apply the lotion you rinse it off; when you dry all the way off your skin feels so soft it's amazing!"

SheSpeaks member IowaBeautyLover chooses Hempz Age Defying Herbal Moisturizer for "glowing skin". She describes it as, "Just pure luxurious and youthful exuberance with use. This is so perfect for all skin care needs! The packaging is lovely and so is the container! It's easy to use and you get real results! Highly recommend to anyone looking for glowing skin!"

For those with sensitive skin, St. Ives Oatmeal & Shea Butter Body Lotion may be the way to go. SheSpeaks member Gghardin uses this lotion on her sensitive skin daily and says, "Fantastic lotion and great on my skin because i have sensitive spots and it does not flare them up like a perfumed lotion does. It is a little pricey but it is worth it. Well worth the price."

What do you think of these moisturizing products?

Do you battle dry skin in the winter? Share your favorite ways to moisturize here!