Add These Items to Your Cart Right Now for the Ultimate Vacation

By
SheSpeaksTeam
Apr 27, 2023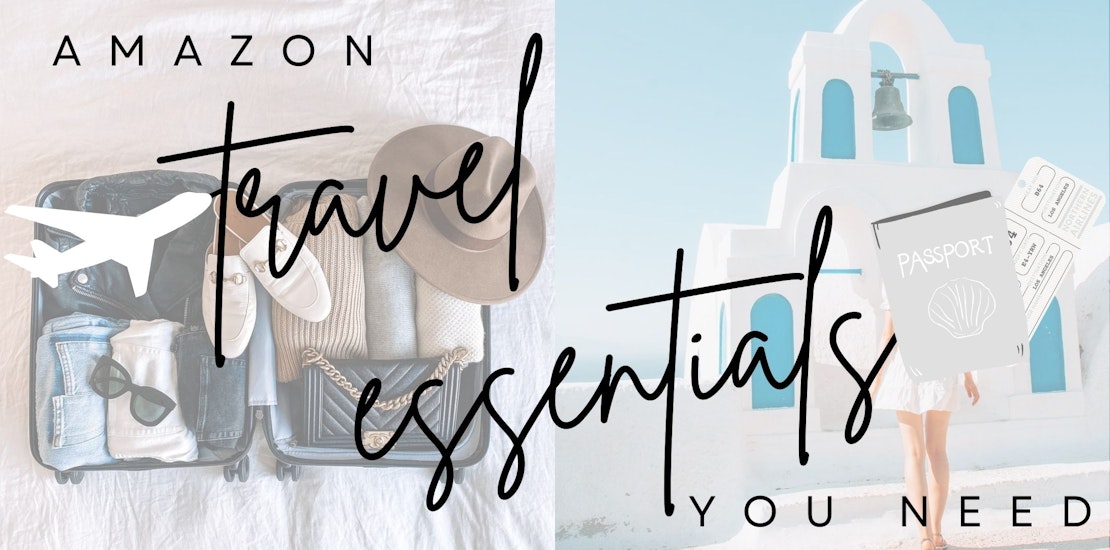 Spring is here and Summer is quickly approaching which means that it's the perfect time to start planning your vacations! We want you to have the most fantastic vacation and a great vacation starts with the items you pack to help you during your trip. Check out these items that will help your vacation be 10x better!

These packing cubes will help you consolidate all of your items and keep your suitcase organized so you can take everything you want, while never having to compromise what to bring for your vacation! This set also has a laundry and shoe bag to make your packing and traveling as easy and organized as possible!
A portable charger is always super helpful to ensure our devices are kept fully charged. This one is even cooler than most portable chargers because it not only charges by plugging into a wall outlet, but also has charging cables attached (micro and USB c) so you don't have to worry about carrying around a bunch of cables while traveling!
On the topic of charging and power, don't forget a power adapter if you're going overseas! This particular adapter has tons of different settings so you can have adapters for the US, Europe, Germany, France, Spain, Ireland, and Australia. This creates an easy solution so that you do not have to spend additional money on a new adapter when visiting new countries with different power source types!
Bluetooth Transmitter for the Plane
This product is so cool - It allows you to use your Bluetooth devices like AirPods on the plane so you don't have to bring a separate pair of wired headphones (or borrow the super uncomfortable ones from the plane!).
These belt bags are all the rave right now and they are the perfect travel essential! These bags can strap around you and hold all of your quick travel essentials, like your passport, wallet, and any documents in an easy and accessible way during your travels!