5 Holiday Party Host Gifts To Give That Aren't a Bottle of Wine

By
SheSpeaksTeam
Nov 17, 2021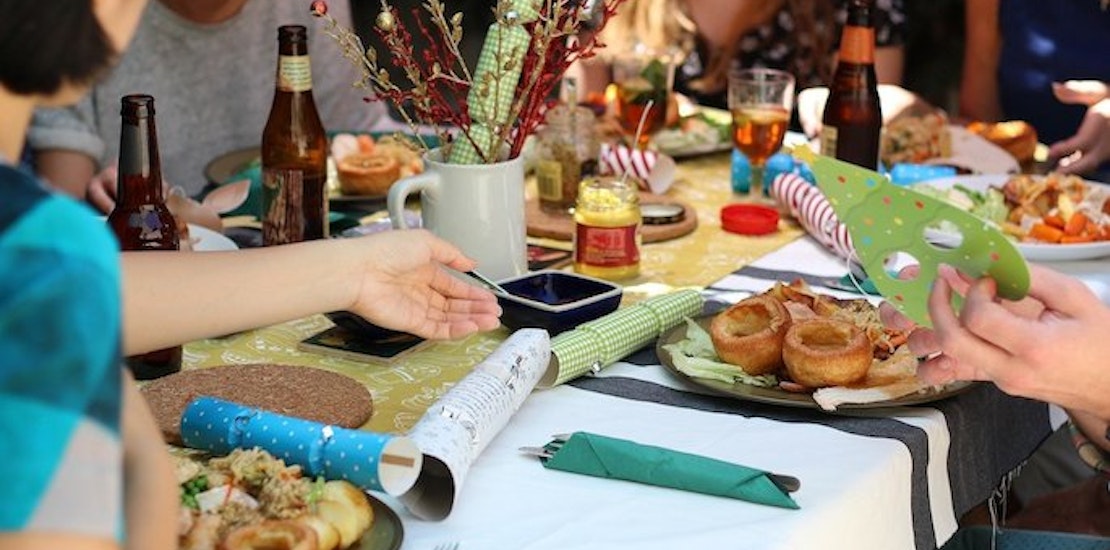 Pixabay
Over the next several weeks, you will probably find yourself gathering for small holiday parties and get togethers for the first time in a while. If you're all out of ideas on what to bring the host and a bottle of wine is just too basic, here are a few simple SheSpeaks member approved party host never-fail gift ideas.

GoVino Go Anywhere Wine/Cocktail Glasses

This is something any party host would appreciate, especially if they are running low on wine glasses. These dishwasher safe stemless glasses are made of super sturdy and BPA free tritan plastic that is both flexible and unbreakable. Plus, they actually look pretty elegant. SheSpeaks member eac62387 says, "These would make the perfect gift to enjoy wine and many other beverages! The beautiful design makes them a unique gift to give to any wine lover!"




Huntington Home 3 Wick Candles
The perfect time of year to bring light into your home and there's nothing more calming than the warm glow of a candle. These Huntington Home candle have 3 wicks, making them brighter than a single wick candle. They come in a variety of scents like Pink Sugar Macaron, Gardenia and Rosewater Sangria. SheSpeaks member Christalc is happy with how these candles permeate their scent in her home and says, "Over the past few months I have started using Huntington Home 3 Wick Candles from Aldi. They perform just as good as more expensive name brand candles and are reasonably priced. They burn evenly and have a good throw. The scents are limited but I can always find something that I like. I just purchased 2 of their Valentine's Day candles and am very pleased with the scents."

L'Occitane Marseille Soap

A nice luxury soap to show off in the guest bathroom is also a perfect party host gift. It's just a little bit of extra self-care luxury they may not purchase for themselves, but would certainly appreciate getting as a gift. L'Occitane makes beautiful soaps that are gentle for sensitive skin and even come in lovely gift sets. SheSpeaks member TheMaven gives these soaps as gifts and says, "I love L'Occitane bar soaps and frequently give them as gifts. They are finely milled, wonderfully fragranced, and they are amazingly creamy."




Ferrero Rocher Hazelnut Chocolates
Who doesn't love chocolates? A great gift to give during this time of year and they also allow the host to decide if they want to put them out for the party or stash them somewhere to enjoy later. Ferrero Rocher are a widely loved chocolate and easy to find at pharmacies and grocery stores almost anywhere. SheSpeaks member MayWww share that this chocolate is a staple in her house and not just around the holidays. She says, "Our fave! ​​This is the all-year-around chocolates we keep in our house, everyone LOVEs it! No doubt #1!"

Bath & Body Works Shea Cashmere Hand Cream

Colder months mean dryer hands for all. And this Cashmere Hand Cream makes the perfect little host gift during the holiday season. It's definitely different than bringing a bottle of wine or loaf of bread as it's something just for the host to enjoy on their own. SheSpeaks member SmileyMoniq is a big fan of this Bath & Body Works product and says, "Oh, I love this stuff! Smells good (sweet, like buttercream icing), and works! Leaves your hands moisturized and so soft! Definitely a must try, if you haven't already!"





What do you think of the party host gift ideas listed above?

What do you usually bring along as a host gift when you attend dinner parties? Share your gift ideas with us here!