4 Proteins Bars That Pack a Punch

By
SheSpeaksTeam
May 20, 2022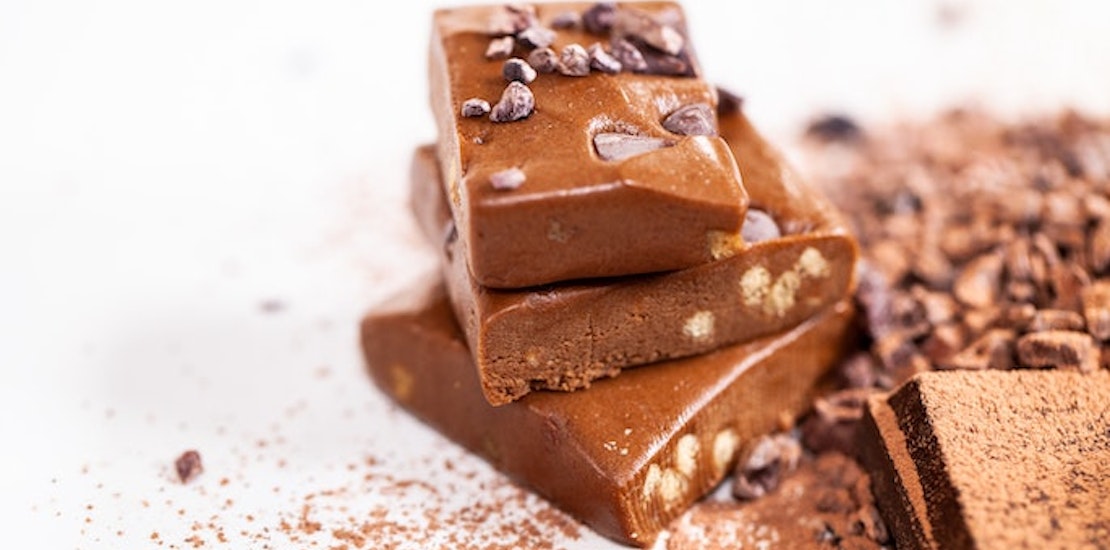 UnSplash/NatureZen
There's a reason protein bars are the perfect workout snack, they are packed with nutrients, vitamins and portable enough to slip into a purse, pocket or gym bag. Looking for a good bar? SheSpeaks members share some of their go-to favorite post workout protein bars.

Perfect Bar Protein Bars

With flavors like Salted Caramel, Chocolate Hazelnut Crisp and Chocolate Chip Cookie Dough with Sea Salt you might think you're biting into a decadent dessert rather than a protein bar. But these bars are much more than just sweet, they are fresh refrigerated power snacks that are made with ingredients like ground nut butter, organic honey and other super foods. SheSpeaks member MollyParnis loves that these bars are Non-GMO. She says, "Another big plus is they are Non GMO, Gluten Free, Soy Free, Kosher, and made in the USA. In other words they're perfect. They're made with freshly ground organic peanut butter and organic honey which is what makes them taste so fresh. You buy them in a refrigerated case and should be kept refrigerated (or frozen at home). They're texture is somewhat creamy and a little crunchy from the nuts and are so satisfying compared to other snack/protein bars."


Nature Valley Protein Chewy Bars
Easy to find in almost every grocery store, these Nature Valley Protein Chewy Bars are made with all real ingredients and contain no artificial colors or flavors. They also contain a hearty 10 grams of protein in each bar and are made with whole grain oats and nuts. SheSpeaks member Sohair is impressed with how delicious these bars are and says, "I'm very picky when choosing bars and I purchased this because it has chocolate,peanuts and almonds and it was delicious not to sweet and the flavor was good."

Quest Nutririon Protein Bars

If you're looking for a bar absolutely packed with protein, this Quest bar is the one for you. Each bar contains 20 grams of protein and at least 14 grams of fiber. Flavors like Birthday Cake and Peanut Butter Brownie Smash are enough to satisfy any sweet tooth craving. SheSpeaks member rkosully explains why these are her "go-to" bars, "Quest bars are my go-to protein bars. They have the most protein and fiber for the least amount of calories, compared to dozens of other protein bars I've tried. My favorite is Chocolate Brownie (180 calories, 20 g protein, 17 g fiber). I also love Chocolate Chip Cookie Dough 200 calories, 21 g protein, 14 g fiber). Nearly every flavor I've tried is delicious, though."


Bulletproof Collagen Protein Bars
Why not get your collagen supplement and protein in one place? These Bulletproof bars offer a winning combo many women want in a post workout snack supplment. The keto-friendly bars contain collagen protein which supports your skin, hair and joint health. SheSpeaks member kelceyryder says she "fallen in love" with these bars. She gives them 5 stars saying, "I have found a new protein bar that I cannot get enough of. The ones I like are chocolate dipped which means they are COVERED in chocolate. Three flavors--coconut, vanilla cookie, and double chocolate. I love all 3 although coconut does have little bits of coconut that stay in your mouth after eating. First bite I thought they had a bit of a medicinal taste. But I am over that now. I like them with my coffee in the morning. I like them as a snack anytime. Sometimes they are my after dinner dessert. I bought mine at Whole Foods. Try them. See if you love them as much as I do."

What do you think of these post workout protein bars?

What do you like to snack on after a workout? Share your reviews here!