3 Easy Easter Recipes To Try This Spring

By
SheSpeaksTeam
Apr 04, 2023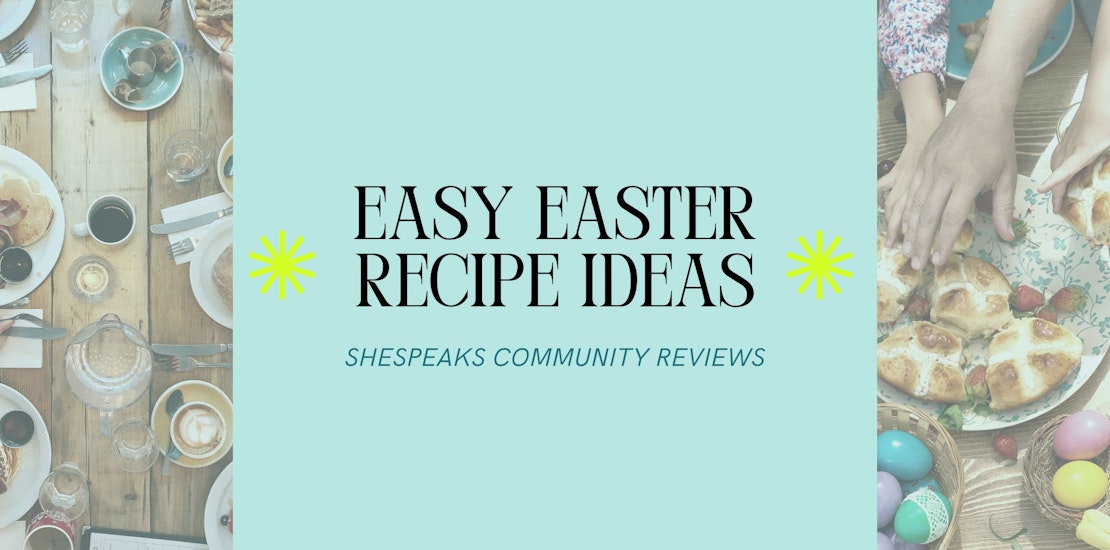 Looking for something unique and delicious to make this Easter? SheSpeaks members share a few of their easy recipes that will wow your crowd.

Easter Eggs Recipe

Looking for something to do with all those leftover hardboiled eggs? SheSpeaks member Gennyeliza shares a cute twist on an egg salad with her "chicks in a nest" recipe. She cuts the hardboiled egg whites to look like cracked eggs while her yolks resemble little chicks with carrot beaks and caper eyes. She places her chicks on a nest of lettuce and veggies as a final touch. She says, "This recipe of chicks in the nest, will be a perfect activity to cook with children. Unquestionably, you will love it!"




Easter Bunny Cake
This Easter Bunny Cake is so cute, you might not want to eat it. It's also super simple and can be made from box yellow cake and a couple of containers of frosting. The shape of the bunny is made by using a round cake pan, cutting the baked cake in half and assembling the two semicircles with cut side down. SheSpeaks member Tricias-List shares this very easy recipe saying, "So simple to do and doesn't require a lot of know-how or time. Just one box of cake mix, frosting and some simple candies will create not one, but TWO Bunny Cakes!" You can get creative with the eyes, nose and whiskers using various shaped candies.

Quick & Easy Delicious Chocolate Easter Snacks

These little chocolatey eggs in a nest cakes are the perfect Easter snack that will only take you about 30 minutes in the kitchen. The finished product will look divine with colorful little eggs sitting in a very real looking nest. The nest is made of shredded wheats, cocoa powder and sugars. Placed atop the nest can be Easter egg candies or little chicks (Peeps perhaps). SheSpeaks member MoocherMaeve shares this recipe and says, "these small cakes are easy to make (little washing up) but are a devine invention. An adapted family recipe for Easter nests. Recipe makes 6-8 nests but can easily be multiplied. Additionally can be made vegan by using vegan butter. Can be made gluten free using gluten free cereals."

What do you think of these Easter recipes?

Share your holiday recipes with us here!